Tyson Fury to Feature on RAW After Conflict with Strowman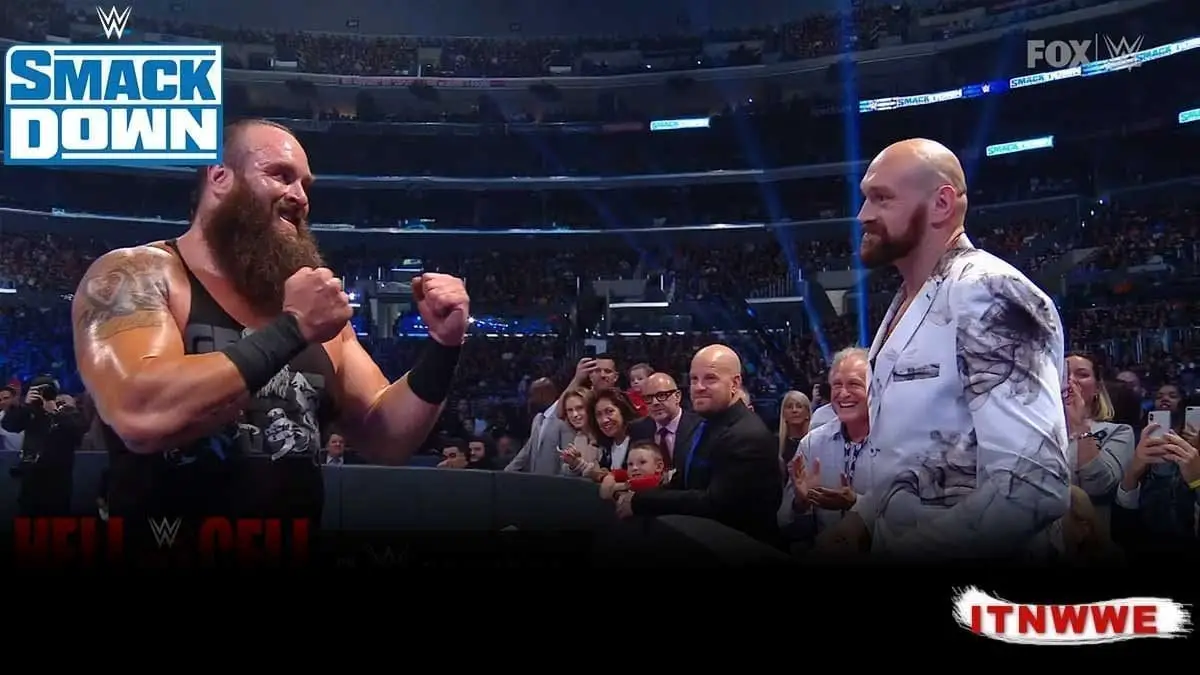 WWE SmackDown's Fox Premiere not only featured the return of the Rock and Cian Velasquez's WWE debut but also had an appearance from the lineal heavyweight boxing world champion, Tyson Fury.
Tyson Fury was seen in the front row for SmackDown this week before being announced to the live crowd and television audience by the WWE commentary team. Later, he also featured during an 8-man tag team match as Braun Strowman, The Miz and Heavy Machinery battled against Dolph Ziggler, Robert Roode, Randy Orton, and AJ Styles.
As Strowman strolled at the ringside after completing a running train, he got involved with Fury, taunting him with boxing's stance. As Dolph Ziggler jumped on him, an angry Strowman tossed the show-off towards Fury. After Strowman got the win for his team, Fury jumped the ringside barrier to try and confront Strowman.
But Fury was quickly brought under control by an entire legion of WWE security personnel to prevent a face-off with Strowman. All this while, Strowman stayed in the ring and kept smiling in a taunting way towards Fury. In the latest update, Fury is offered an open microphone from WWE for next Monday's RAW episode.