Hell in a Cell: Videos as Theory Retains US Title Over Mustafa Ali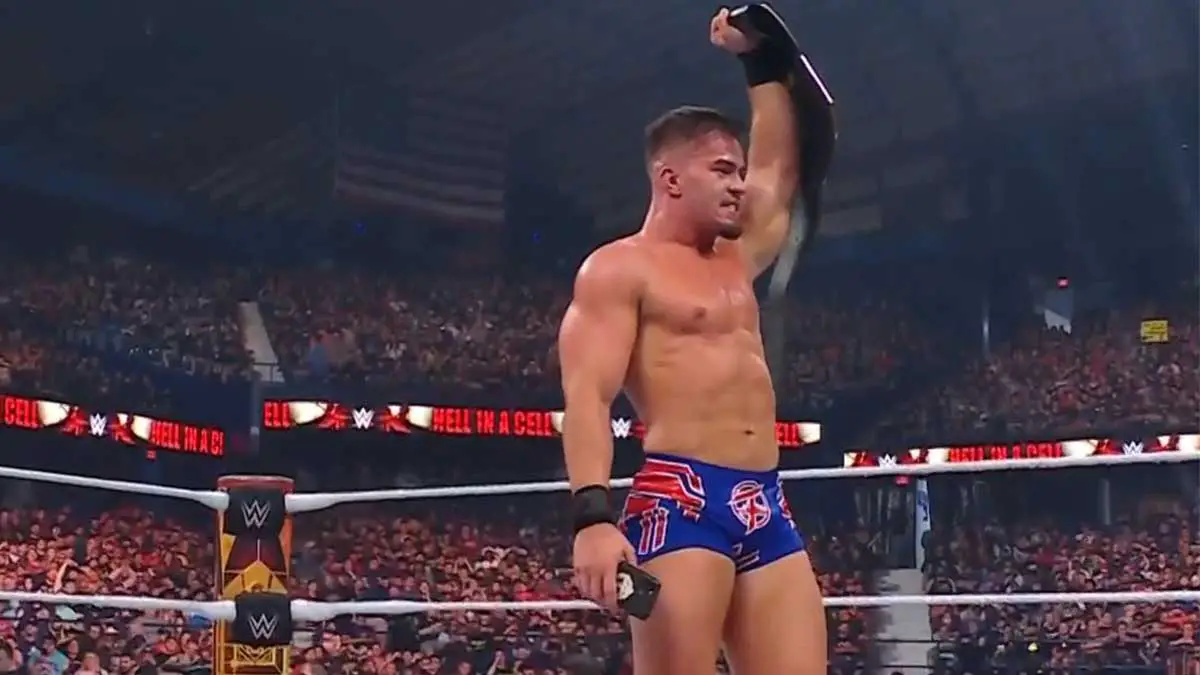 Theory proved why he is Mr. McMagon's prized protege by successfully defending his US title against Mustafa Ali at WWE Hell in a Cell. 
Ali dominantly started the match and Theory got frustrated because of it. Theory left the ring but he was followed by Ali who hit him with the crossbody. Soon, Theory sent Ali into the ring post. 
Later in the ring, Ali injured his knee, and Theory took advantage of it. He even hit a modified Spanish Fly to Ali. After some back and forth action, Ali puts Theory into the STF but the latter managed to reach the rope. Ali tried to hit the 450 splash but Theory countered it and then hit him with the ATL to secure the victory. 
Ever since Mustafa Ali made his return to RAW, he was bullied by the Miz and Theory. Ali defeated Miz and wanted a shot at the US title. However, Mr. McMahon's prized protege used his powers to dominate Mustafa Ali. He made Miz the special guest referee in Ali's matches against Ciampa and Veer Mahaan, which led to Ali losing both matches.
Theory attacked Ali during his match against Ciampa where a title opportunity was on the line for Ali. After beating him some more, Theory granted Ali a title shot right away and got an easy win. However, Adam Pearce revealed after the match that Vince McMahon wants Theory to defend the United States title against Mustafa Ali in a fair match at Hell in a Cell.