Survivor Series 2019 Advertised Match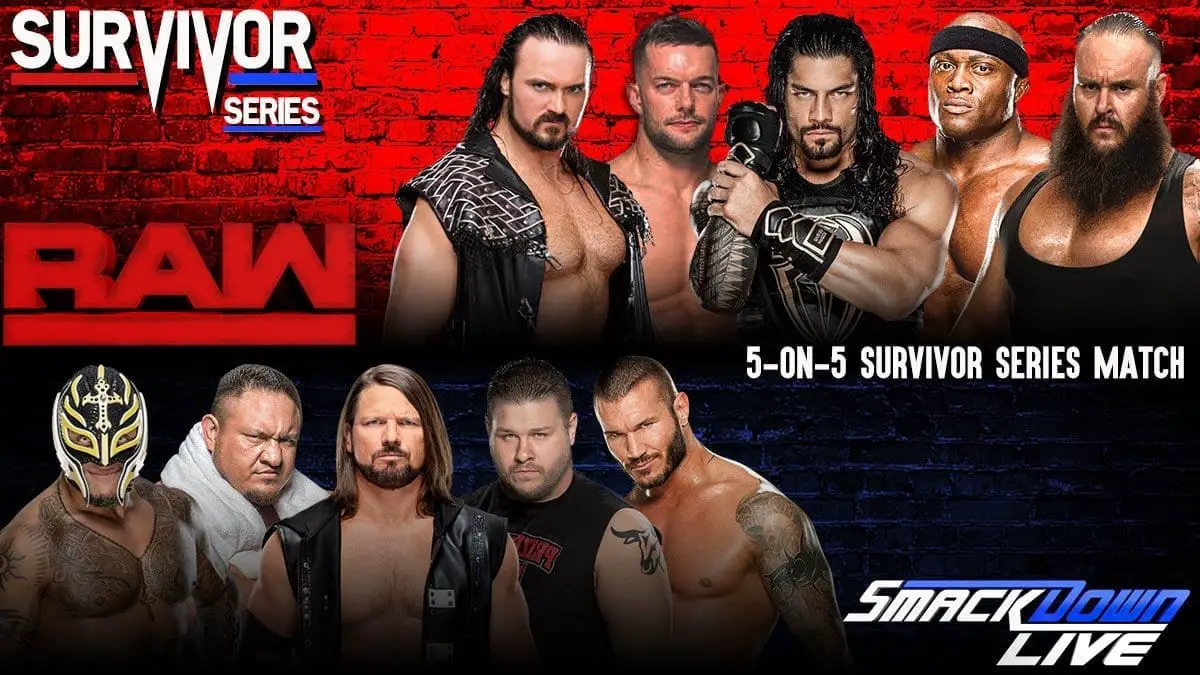 We are yet to get through WrestleMania but WWE has already started promotions for Survivor Series in the local Chicago area with the event set to happen at Allstate Arena in Chicago on 24 November 2019. And the advertised match is a very combo of pure skill on one side while the brute power on the other.
As seen in the tweet below, from RAW side, Roman Reigns, Drew McIntyre, Braun Strowman, Bobby Lashley and Finn Balor are advertised for the traditional Survivor Series match. Apart from Balor, all the other stars depend on their strength rather than say agility, high flying action or submission moves.
On the other hand, from SmackDown side, Rey Mysterio, AJ Styles, Randy Orton, Kevin Owens and Samoa Joe are included who all considered more agile and skillful than the RAW team(with the exception of Balor of course).
These teams are definitely not set in stone as there is a lot to go through in the next 8 months. Superstar Shakeup is set to happen in April 15-16 episodes apart from being SummerSlam and other PPVs to take place in between. Also, there will be other factors that will determine the teams at that point in time like injuries, title storyline involvement and others. But the current teams does promise a juicy match.