In Which Brand is Nikki Cross? RAW or SmackDown?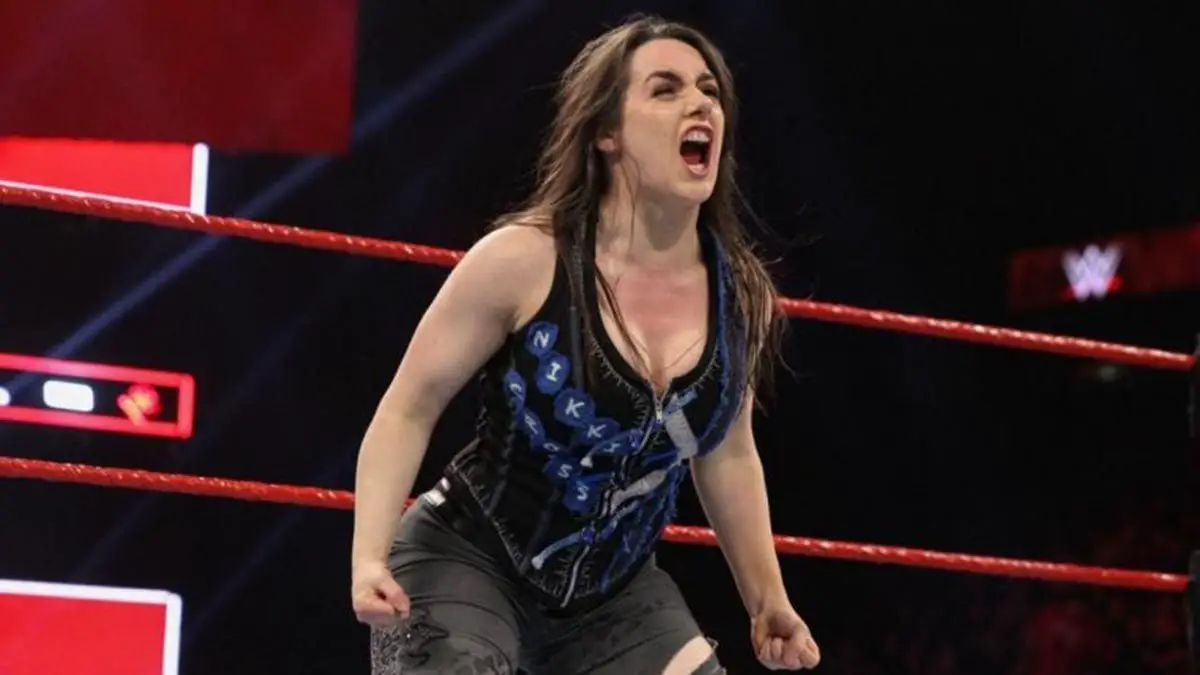 WWE stated that all the NXT call ups will be assigned to a brand during the Superstar Shakeup and it holds true for the most part. Only that they forgot to announce in which brand Nikki Cross is going to be in.
Nikki was part of RAW live events this week, indicating that she will be part of the Red Brand and PWInsider has also reported that she will be part of the RAW roster. But this is a bit odd due to a couple of reasons.
First is that WWE made sure that all the couples end up on the same brand and we saw the couples like Aleister Black and Zelina Vega, Sarah Logan and Erick Rowe(from the Viking Experience), Naomi and Jimmy Uso, all ended up on RAW. Only known couples who are not on the same brand are Charlotte Flair and Andrade apart from now speculated couple Killian Dane and Nikki Cross.
Secondly, most of the recent promos from Nikki were aired on SmackDown. So definitely this is a last minute change taken due to an abundance of Women talent on SmackDown and a lack of it on RAW. Hopefully, Nikki won't become be dished with similar last minute changes going forward and will get proper chance to get over with the audience and will get some moments like the video below: