Steel Cage Stipulation Added to Strowman vs Shane Match at WrestleMania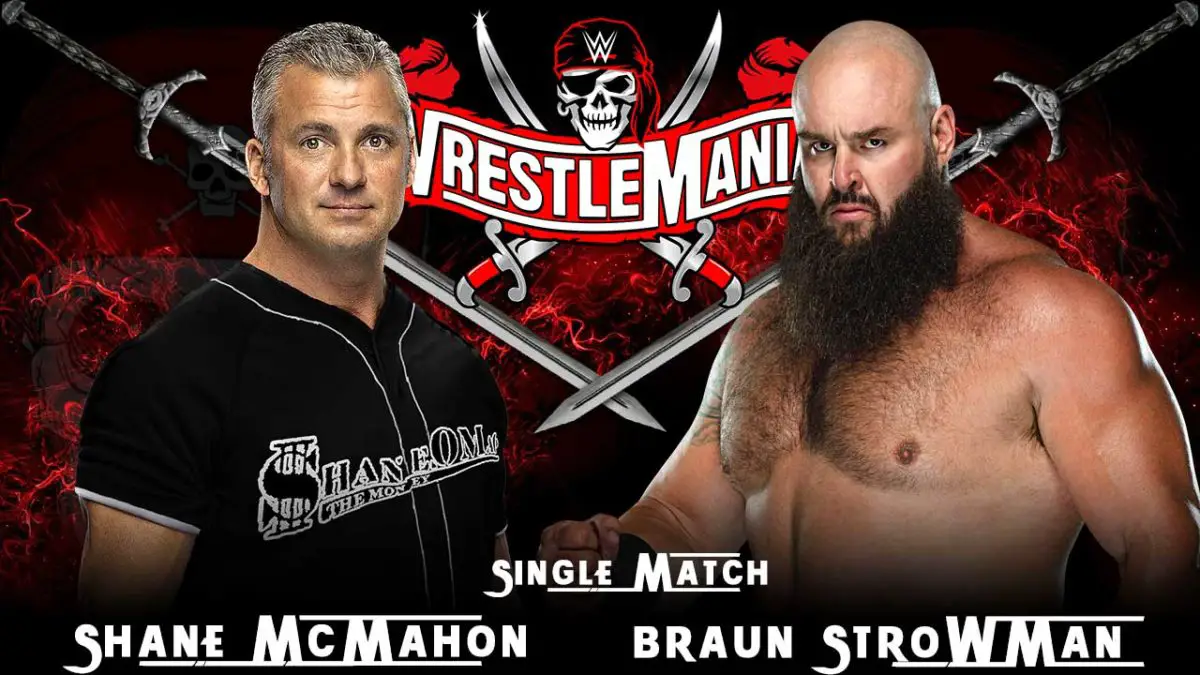 The match between Braun Strowman and Shane McMahon at WrestleMania 37 will now be a Steel Cage match.
Last week, the match between Shane McMahon and Braun Strowman was announced. Shane attacked Stadium after his match against Elias on RAW last week. But Strowman no-selled Shane's crutch shot and Shane had to run away.
Strowman then took the mic and challenged Shane for the one-on-one match at WrestleMania 37. Shane accepted Strowman's challenge and said he'd give him any match that he wanted.
During tonight's episode of WWE RAW, Strowman revealed his choice of speculation for the WrestleMania 37 match. Before the show, Strowman speculated that Shane would try to escape and maybe his goons as Ryker and Elias would try to interfere in that match.
Strowman then revealed that he want the match as a Steel Cage match which was later which was later confirmed by WWE for night 1 of WrestleMania 37 on 10 April 2021.
Originally, Braun Strowman vs. Shane McMahon was scheduled for WWE PPV Fastlane 2021. But that match could not take place because Shane got an injury during his pre-match training. Strowman then face Elias for a squash win.
WrestleMania 37 will take place at Raymond James Stadium in Tampa, FL on 10th and 11th April 2021. Check this page for the complete match card and storylines for the show.