SmackDown Preview: 26 Feb 2019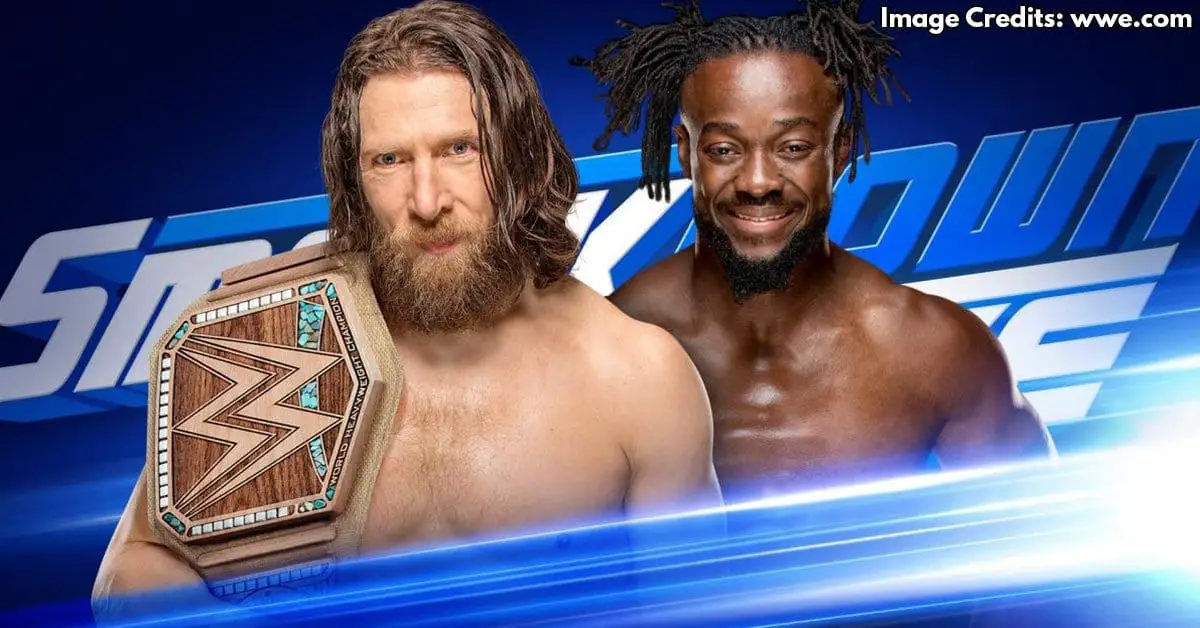 This week's SmackDown will give the NXT call-ups to further make impressions apart from regular Daniel Bryan and Kofi drama. SD live will telecast from Spectrum Center, Charlotte, and below segments are advertised for this week:
A contract signing after a long time!!
WWE has booked themselves into a corner as Kofi's spot in the Gauntlet match has led to fans rallying behind him. Kofimania is on the rise! How will they themselves out of it and go towards the originally planned clash for the WWE championship is the question here. Nobody wants them to do that though! This week, however, we will see a Contract signing segment with the New Day and Bryan with Rowan alongside him. Expect the usual fun from the New Day, the usual rant from Bryan and some blows from Rowan.
Johnny Wrestling vs the Swiss Cyborg
Certainly one of the storylines for NXT call-ups seems to heading somewhere as Johnny Gargano will take on Cesaro with both of their partners, Tommaso Ciampa and Sheamus respectively, in their corners. Last week, DIY took on the Bar and this is just an extension of that storyline. But how far will it go? Because we know DIY duo will break up again. A tag team match at Fastlane? Perhaps not!!
Aliester Black and Ricochet vs Rusev and Shinsuke Nakamura
Black and Ricochet would team up on the Dusty Rhodes Classics tournament from next week on NXT. So this match is going to be a sort of prelude to that partnership. Also, this is going to be just the second match in a tag team for Rusev and Nakamura as they also take forward their new formed partnership. Expect Black and Ricochet to win this one though.
Apart from this, we might see some progress in identifying the next challenger for Asuka as WWE teased it with the below tweet.
And we hope that we would get to see R Truth in some capacity this week. The US Champ was not seen since he won the title on 29 January episode of SmackDown. Also expect some new storylines for AJ Styles, Randy Orton and Samoa Joe along with others.