Clash of Champions 2020: Roman Reigns Decimates Jey Uso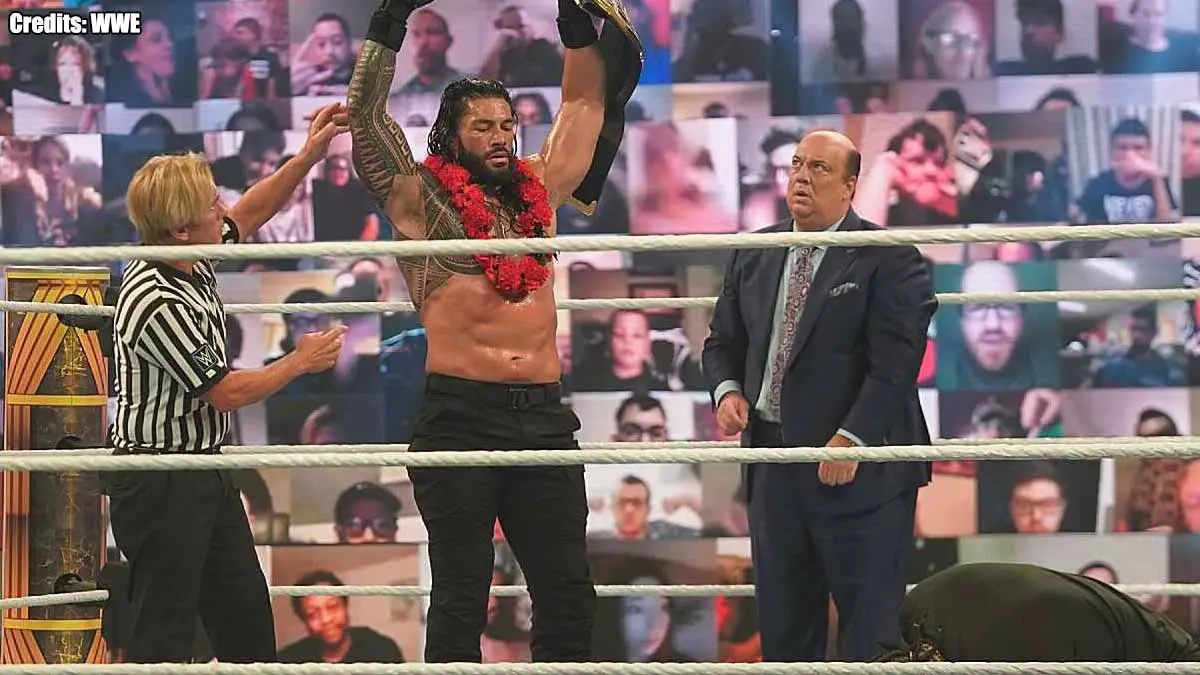 Roman Reigns retained his WWE Universal Championship over Jey Uso in the main event of WWE Clash of Champions 2020 PPV.
The match took off slowly with Jey trying different ways to counter Roman. Jey got some offense going but Roman ran him over with a clothesline. This started a period where Roman was just battering his cousin all over the place.
Uso then made a comeback by countering Reigns' spear and doubled down on him with superkicks and top-rope splash. But Roman kicked out while also hitting Uso with a low blow. This basically ended Jey's offense part and he was then beaten up some more by Roman, even hitting a few spears, and kept asking Jey to acknowledge/accept as the Tribal Cheif.
As Jey refused to do so, Roman kept beating him some more, prompting Jimmy Uso to run down. The Big Dog kept beating up Jey until Jimmy thew in the towel and even had to come in between them.
The match really drove home Reigns' new heel character which he said is still under development. This is so much different from his heel during the early days of the Shield. The Tribal Cheif version is just a powerful person who cares more about his status than being a good guy.
Earlier, Jey Uso became the #1 contender fatal 4-way match the clash between the cousins, defeating Sheamus, King Corbin and Matt Riddle. Ever since, Roman Reigns' heel character kept developing week by week as he kept getting irritated with Jey Uso.