RAW Reunion: Complete List of WWE Legends Appeared at Show
This week's RAW episode saw the biggest reunion of WWE Hall of Famers, Legends and Former Superstars with Hulk Hogan, John Cena, Ric Flair, DX stars and others appeared on the show. Here is the list of the superstars who appeared for the show and segments they were part of.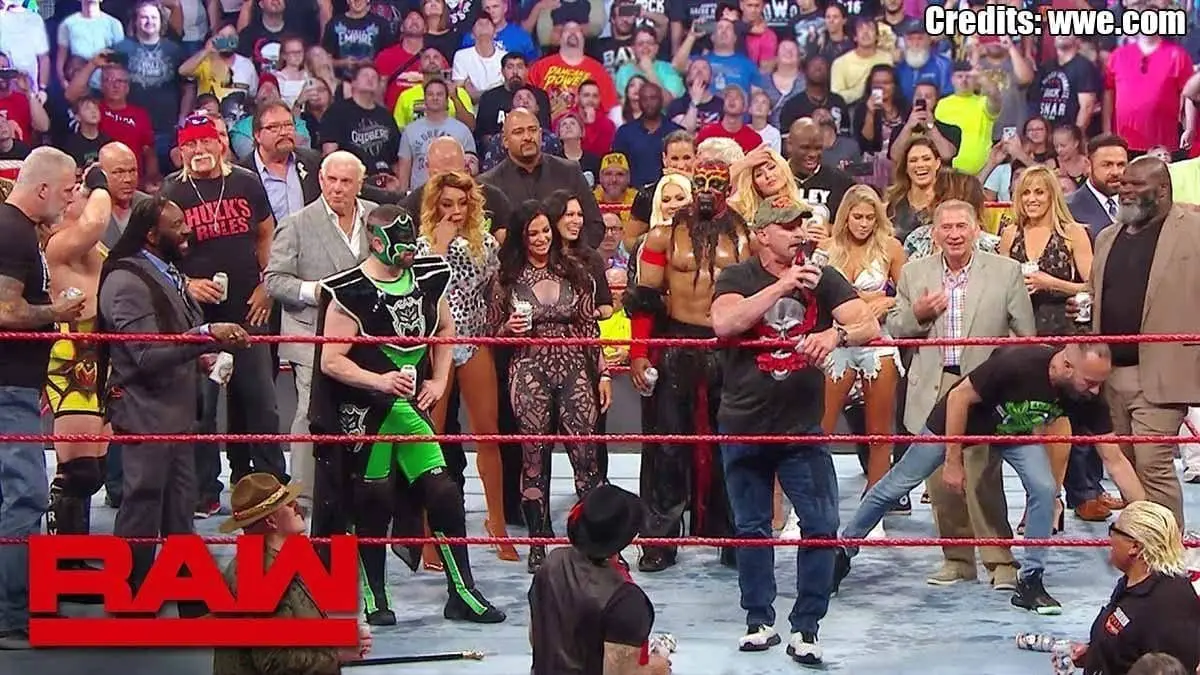 John Cena: Although Post Wrestling reported that John Cena was scheduled to appear at the Reunion episode, there were no solid indications and no confirmation from WWE that the 16 times World Champion will make an appearance at the show. He not only appeared at the show, but he was the one to kick off the proceedings. And the reception that he got, even surprised himself. He was part of the segment with the Usos where they ended up in short rap battle. Later, he also joined Rikishi when he came to the ring.
Rikishi: Rikishi joined his sons Jimmy and Jey Uso in the ring. He was about to start the dance with John Cena but was interrupted by the entrance of the Revival and D-Von Dudley. He then stood in the corner of his sons for a tag team match against The Revival and even got into an argument with D-Von Dudley.
D-Von Dudley: The one part of legendary Dudley Boyz returned to appear in the cornerman of The Revival in their match against The Usos.
Booker T: Booker T took the position that he usually takes during the WWE PPV shows as he was on the commentary duties during the Usos vs the Revival match.
Jimmy Hart: He was seen talking to various WWE Superstars, starting with Hulk Hogan. His loudspeaker was later used by Ron Simmons during his appearance.
More on next page!!