WWE RAW Live Results- 24 August 2020: Keith Lee Debut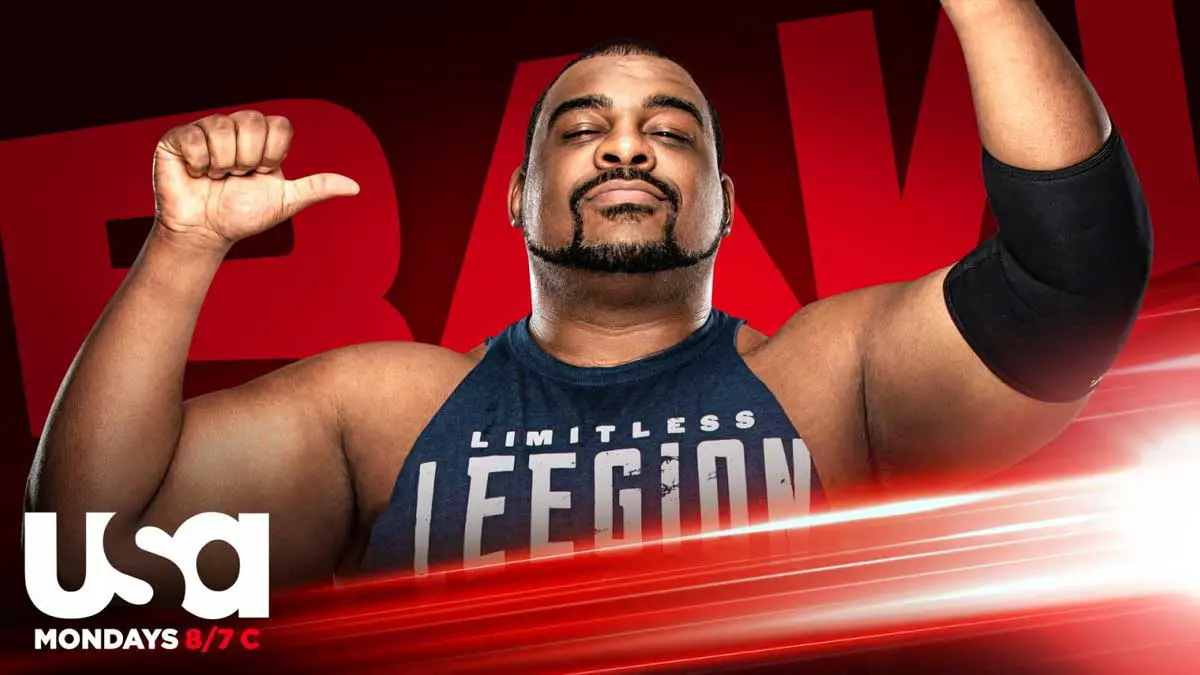 Welcome to the ITNWWE's Live Results & Updates Blog for WWE Monday Night RAW episode of 24 August 2020(8/24/2020).
SummerSlam got done yesterday but there is another PPV in just 6 days. With a complete card to be announced for Payback, we can expect a lot to take place on this show. Keith Lee is supposed to debut on RAW while Aleister Black will also return. More fallout from SummerSlam is expected as well as more from Retribution.
Location – Amway Center, Orlando, FL, US
Start Time – 8 PM EST (25 August 2020 12 AM GMT/5:30 AM IST)
McIntyre Opens the Show
Drew McIntyre opens the show and tells Orton in his promo that he won at SummerSlam because he is hungrier and better. Referring to his release from WWE, McIntyre says Orton never struggled in his life but McIntyre knows what it's like to wonder where your next paycheck is coming from, something the coddled Orton never had to struggle with. Since Orton declared himself the best wrestler ever after defeating Edge at Backlash, now McIntyre must be the greatest ever since he has beaten Orton now.
Orton attacks McIntyre when he gets up the ramp to leave. McIntyre is up for the task but Orton rakes McIntyre's eyes before sending McIntyre through the LED screen and delivering two punt kicks. The officials had to check on McIntyre after the beating.
Nia Jax is backstage and Sarah Schrieber asks her why she was at the event after having been suspended. Nia replies that she has been reinstated after she apologized to Pat Buck. Baszler confronts Jax and Jax offers to help her in match against Bayley. They have some words before Baszler leaves.
Shayna Baszler vs Bayley
Jax comes out to the ramp before the match. Baszler dominated from the start and works on Bayley's arm. Bayley has to go down at ringside for a breather. She starts working into the match and gets some suplexes going. Baszler unloads on her again but Bayley manages to send her to the floor. Nia runs in and pulls Baszler's leg to cause a DQ.
Jax attacks once again after the referee calls for DQ. Bayley and Sasha Banks keep laughing at them. Jax and Baszler turned their attention to the tag champions before leaving the ring together and chasing them off. Match set for Payback.
Kevin Owens Show With Aleister Black
Kevin Owens goes looking for Aleister Black to confirm whether he will attend his show tonight. He knocks on his door and calls for Black. No answer and Owens walks back.
After the break, Owens welcome to his show. Black joins after sometime and has bandage wrapped around his eye(from attack from Murphy a few weeks ago). He asks to have the footage of Murphy's attack shown on the screen. Black then suddenly drops to his knees and acts dizzy. Owens asks if he was alright but Black hits him with an elbow and then Black Mass before walking off.
Shelton Benjamin(c) vs R-Truth vs Akira Tozawa vs Cedric Alexander – Fatal 4-Way Match for WWE 24/7 Championship
A quick start to the match as each man got some moves going. Benjamin strikes Cedric with a knee to send him to the floor. Tozawa gets thrown into his ninjas by Benjamin who throw him back in. Truth throws Benjamin out of the ring and Tozawa rolls him up to get the win.
Winner – Akira Tozawa(new WWE 24/7 Champion)
Keith Lee Interrupts Orton
Randy Orton cuts a promo in the ring. He says he punted McIntyre twice since no one can offer him a title rematch out of pity. Keith Lee's music interrupt him and Lee makes his way to the ring. Lee challenges him for a match right away but Orton declines saying, "May be later."
Montez Ford vs Angel Garza
Garza arrives with The Bachlerotte's Demi Burnett to the ring. Andrade distracts Ford which leads to Garza dropping Ford with a big kick. Garza keeps control over Ford until he gets distracted by Ivar(from the Viking Raiders) approaching Burnett. Burnett leaves with him and Garza gets dropped by Ford. Ford hits frog splash to get the win and celebrates like crazy with Angelo Dawkins.
Winner – Montez Ford
The IIconics and Zelina Vega vs Liv Morgan, Ruby Riott and Bianca Belair
The Riott Squad gets some attack going against The IIconics until it boiled down to Belair vs Vega. Belair dominates Vega with big moves and almost gets the pin after a springboard moonsault, only for it to be broken by the IIconics. Morgan and Riot take care of them and Belair finishes off Vega with KOD.
Winners – Liv Morgan, Ruby Riott and Bianca Belair
Ricochet and Cedric Alexander have their arm wrestling fun cut off by Mark Henry as he takes the stand away. MVP and Hurt Business mock Alexander for having fun after having lost the the 24/7 title match. MVP also accuse Ricochet of abonding Alexander last week.
Arm Wrestling – Lashley vs Apollo Crews
Mark Henry hosts the arm wrestling match between the opponents at Payback. They have some words before getting to arm wrestling. Crews stomps on Lashley's foot and uses it to slam Lashley's hand down to win the match. Crews immediately leaves the ring to avoid being attacked.
Lana and Natalya are hosting the "retirement ceremony" for Mickie James. Lana says they tried to help James but she chose to remain irrelevant. Natalya claims to have made a montage video which was just a black screen. James comes out to the ring and drops both women before walking back.
Keith Lee vs Randy Orton
Keith Lee is undaunted by Orton and uses his stength and dominance. We see kip-ups, belly to belly suplex and more moves until Orton takes advantage by moving to the ringside. Lee comes with a back splash in the corner to get back. Orton hits the hanging DDT and was getting ready for RKO when McIntyre pulls him out.
Winner – Randy Orton by DQ
McIntyre beats up Orton at the ringside and forces him to run away from the crowd area. After the break, McIntyre is getting interviewed backstage. Orton attacks him from behind once again and hits the third punt kick of the night. Afterwards, we get to know that McIntyre might have suffered a skull fracture and he is taken to the hospital.
Asuka(c) vs Sasha Banks – Lumberjack Match for RAW Women's Championship
Banks gets knocked down to the floor early on to the lumberjacks. Bayley wants then against taking shots at Banks. Shayna Baszler intimidates her as we go to the break. Bayley keeps helping out Sasha on every opportunity. Asuka brings out a few moves like DDT from the second rope. The action moves out where Banks mistakenly takes out the Riott Squad.
Asuka hits her with a running kick from the apron. Bayley distracts Asuka which allows Sasha to smack her into the ringpost. Bayley tries to slide in a chair but Baszler prevents her. Asuka lock gets the win for Asuka.
Winner – Asuka
Bobby Lashley is fighting with Cedric Alexander at RAW UnderGround. Lashley applies a submission and Shane and MVP had to break it up. Ivar runs in but Hurt Business takes him down. Erik also tries to make the save but gets beat down. The Hurt Business cleans house and stands tall to end the segment.
Dominik & Rey Mysterio vs Seth Rollins & Murphy
The brawl started at the ringside before the bell. Rey was taken out and Dominik had to start alone against Murphy. Dominik took over on Murphy with some arm drags before knocking Rollins and Murphy from the ring. Rey comes back to help him out to take them out as the show went to the commercial break.
Rollins keeps things under control for a while until a hot tag to Dominik. Dominik takes over Murphy and Rey comes back to set up a double 619. The lights started flickering to signal the entry of Retribution. Rollins and Murphy runs away, leaving Rey and Dominik in the ring. They get beaten up by Retribution who closed the show standing tall.
Raw Results Chronology