NXT Results: 27 Feb 2019 – DIY reunite, Baszler vs Mia Yim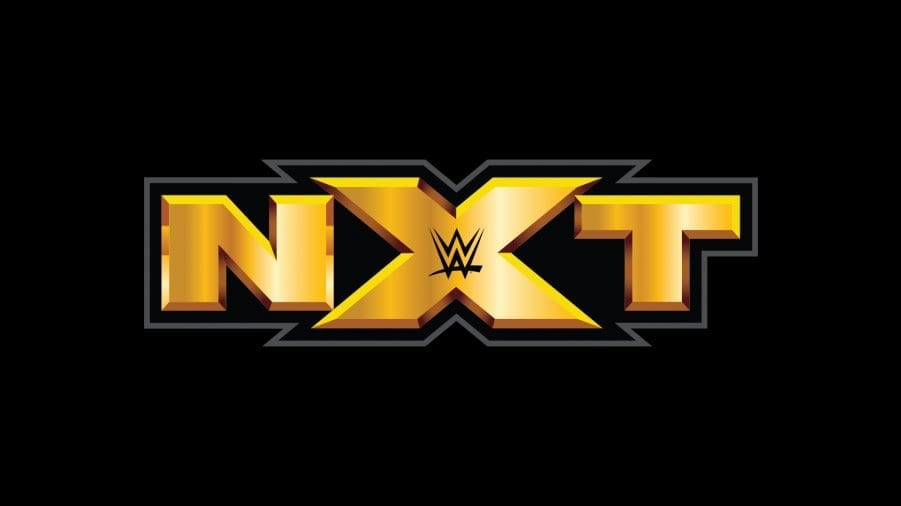 This was the pre-recorded episode of NXT presented on WWE Network on 27 February 2019. The spoilers for the show and next episodes are also available here.
DIY renuite!
Gargano on the mic, says it's been an interesting couple of weeks. Not only has he shown the WWE Universe what NXT is all about as one of the newest members of the Raw and SmackDown rosters, but last week he had one of the toughest matches of his career against Velveteen Dream. After TakeOver: Phoenix, he told the world Johnny Wrestling was back. And he was. He introduced the world to Johnny Champion. But when he had his first test as champion, he failed himself and all of us. And he still feels like a champion, but he is a failure. The crowd chanted "Johnny Failure" And he's come to realize, the only reason he's had any success around here is… And Ciampa's music hit.
The NXT champion told Gargano that when they work together as DIY, they win. But because Gargano chose to go it alone against The Dream, he lost. Ciampa then said that they need each other and that their pairing is destiny. Ciampa said that Gargano doesn't' have a title but it doesn't have to be that way. He suggested that he and Gargano enter the Dusty Rhodes Tag Team Classic together. Ciampa reminded everyone that the. winners of that tourney get an NXT Tag Team title shot at Takeover: New York during WrestleMania 35 weekend. Tommaso then offered his hand to Johnny Wrestling and Gargano accepted it as the crowd chanted "yes."
Ricochet was interviewed backstage, where he talked about unfinished business with The Undisputed Era. He's come to realize when you fight one of the ERA, you fight them all. Ric said that with Aleister Black by his side, he was more than comfortable taking on The UE. He then said that he was planning on asking William Regal to make a spot for himself and Black in the Dusty Rhodes Tag Team Classic.
Mia Yim was seen backstage getting ready for her upcoming main event match against NXT Women's champion Shayna Baszler.
Ciampa & Gargano heading out of the building where Candice LeRae is waiting. Tommaso leaves the couple to talk, and Candice wants to know why her husband is doing this again. Johnny tells her to trust him, but she's not happy and heads off.
Vanessa Borne and Aliyah vs Taynara Conti and Xia Li
Conti starts with Borne, and takes her down with kicks and a press for a two count. Vanessa whips her to the ropes and Taynara steps through and grabs a leg lock through the ropes. She breaks the hold and fights off an attack by Aliyah, but that allows Borne to take control and work the heat. Bronco Buster to the back of Conti's head, then locks the legs and punches her in the head. Tag to Aliyah for a tandem suplex. Rest holds, but Taynara gets separation so Xia can come in with the hot tag. Superkick to the face, with a flurry of kicks, pin, two-count. Li gets sent to the corner. She leaps off the second rope, Borne gets in the blind tag though, takes down Li and Conti. Aliyah with a running blockbuster yanking Li over Borne's knee.
Winner- Vanessa Borne and Aliyah with a pinfall
New North American champ Velveteen Dream runs into an interview on his way into the building. Before he can really discuss his big win, the ERA rolls up. They mock "Mr. Interviewer Guy" for wasting his time with "Velvetta" when he should be talking to them. Cole puts over himself and O'Reilly & Fish for the Dusty, but Dream cuts him off. He's got a big mouth for a little man and wonders how big his mouth is when his entourage isn't around. Roderick Strong says they're best friends, not an entourage. Velveteen says he doesn't have time for them and walks off.
Backstage, Kelley says she's waiting for Regal to finalize the teams for the Dusty Rhodes Classic. She hears a bunch of yelling in the distance and cameras roll up on Bianca Belair and Io Shirai arguing with each other, they eventually get separated.
Keith Lee vs. Dominik Dijakovic
The match started off at an even pace, with each man feeling out the other. But then things picked up as Lee showed some agility and Dominik followed suit as well. Both men hit one athletic move after another and both men kept landing on their feet. The crowd was red hot for this one as each man began testing his strength in the match. DD finally took control of the match but Lee soon fired up and refused to go down. Dijakovic kept up the pressure but Lee continued to fight back. Lee hit a huge Pounce on Dominik, but DD followed up with another series of attacks. Dominik hit a sit-out chokeslam on Lee but was then taken off his feet as well. The advantage kept switching back and forth as the crowd cheered them on. The fight soon went outside the ring, where DD hit an amazing Asai Moonsault on Lee onto the ramp. That move left both men tired and worn down, unable to answer the referee's 10 counts.
Disqualification by Double Count Out
Dijakovic and Lee wanted to keep going but the referees told them no. Dominik told Lee he would see him later.
Ricochet & Aleister Black, DIY, Oney Lorcan & Burch, and Moustache Mountain will join Undisputed Era, Forgotten Sons, Fabian Aichner & Marcel Barthel, and Street Profits. First round matches are: Moustache Mountain vs. Street Profits, Lorcan & Burch vs. Forgotten Sons, DIY vs. Undisputed Era, Black & Ricochet vs. Aichner & Barthel. The tournament begins next week.
William Regal says in two weeks Io Shirai will face Bianca Belair, the winner takes on NXT Women's Champion Shayna Baszler at NXT TakeOver: New York.
Women's Tag Team Champions appear at NXT
WWE Women's Tag Team Champions Sasha Banks and Bayley head out to a big pop. Crowd with a "Welcome back!" chant. Banks says it's good to be home and their journey to become tag champions began right here in NXT. Bayley says the last time she and Banks were in an NXT ring together was TakeOver: Respect where they main evented in their Iron Woman match. Bayley says they want these titles to be the most sought out, talked about titles in all of WWE. Banks says they plan on taking the titles from RAW to SmackDown to NXT. Bayley tells the NXT women's locker room to step up and maybe next time they return to NXT they'll defend the titles.
Shayna Baszler vs. Mia Yim (Non-Title Match)
Yim was out first, followed by Baszler. Yim came out strong and took the fight to Shayna. Mia held nothing back and even went after Baszler's right hand outside the ring. But Shayna soon went on the offensive, attacking Mia's right leg. Baszler showed no mercy as she went after Yim in the ring. Mia tried to fight back but Shayna kept going after her injured leg. Yim hit a huge Tornado DDT but she was unable to follow up. Mia showed a tremendous amount of defiance against Baszler, screaming at her as she continued to fight. But Baszler hit a big kick and clamped Yim in the Kirifuda Clutch, forcing Mia to tap out.
Winner: Shayna Baszler by submission