NXT Debut on USA Garner 1.2 Million Viewers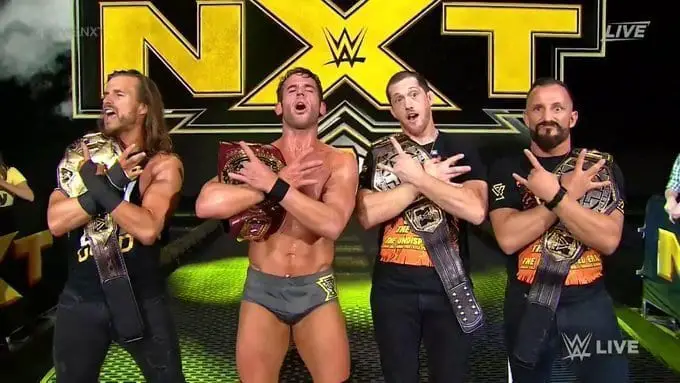 NXT TV Debut on USA Network garnered around 1.179 million viewers as per a report from Showbuzz Daily. The show ranked at number 4 for the night in the Cable Top 150s 18-49 demographic. Top 3 spots were taken by American Horror Story, Basketball Wives, and Black Ink Crew respectively. Also, NXT ranked number 19 for the night overall in viewership.
These numbers are in fact only for the first hour that aired on the USA Network. The second hour of the show was aired on WWE Network due to final two episodes of Suits being aired in 9-10 PM slot. The numbers from WWE Network are not known but would probably be less than the USA because of many users not being able to log in on the network.
The viewership is definitely more that Suits has managed in its entire season this year, which has always been less than a million. Even in last year's season of Suits, only 3 episodes crossed one million viewers. The viewership for NXT is also up from a special episode from the brand back on 13 December 2017 aired on the USA. That show drew 841,000 viewers and was ranked at number 22 on the Cable Top 150.
If we compare this week NXT USA Debut numbers with other WWE shows, Monday Night RAW drew an average of 2.272 million viewers for three hours which is up from last week's 2.130 million viewers. Similarly, this Tuesday's SmackDown drew 2.064 million viewers, just slightly more from last week's 2.061 million viewers.
The numbers already look good for the brand. And if shows an upward trajectory from here, USA Network will definitely have a new winner in hand. But a clearer picture will emerge after AEW Dynamite will start airing from 2 October onwards on the same slot on TNT.