James' Injury Causes Abrupt Finish, Vega Slaps Asuka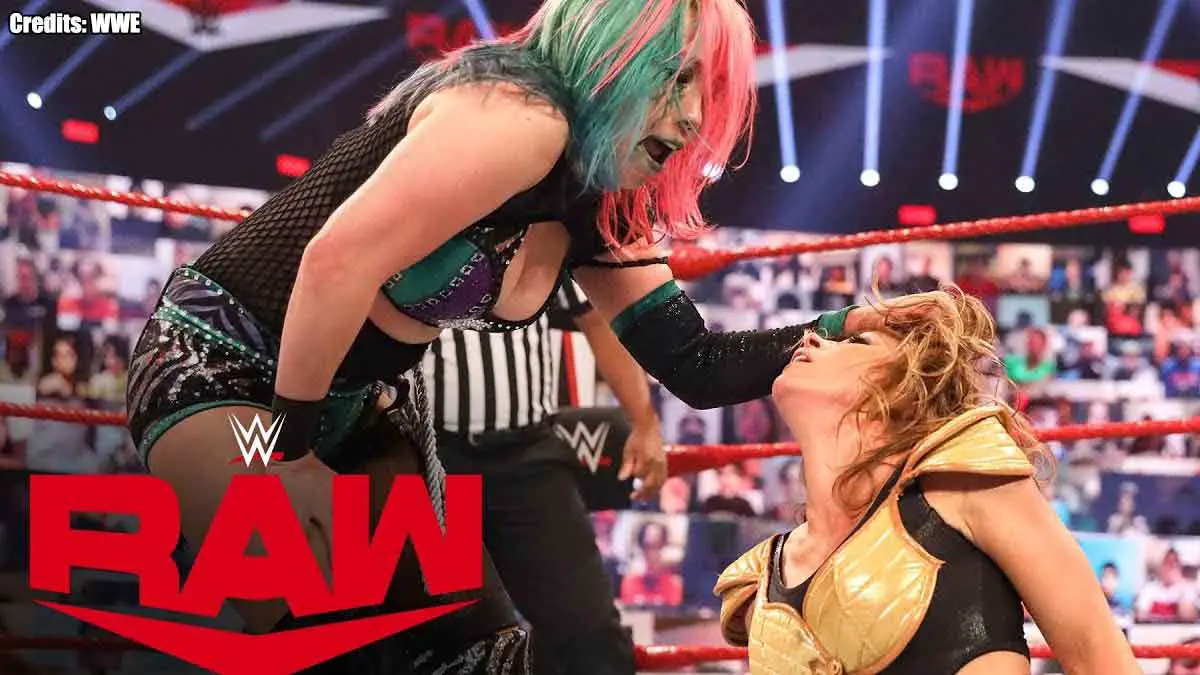 WWE RAW Women's Champion Asuka was able to retain the title against Mickie James on WWE RAW this week.
However, the match came to an abrupt end after the referee called for the bell, saying James was unable to continue. A shocked James was seen arguing with the referee for a while but had no choice than to accept the verdict.
After the show, former WWE Producer and Wrestler Lance Storm tweeted that referee possibly saw James' shoulder pop out and called to end the match. However, WWE has not confirmed any injury till the time of the writing of this piece.
After this match, Zelina Vega came out and put her name as the next challenger for Asuka. Vega accused Asuka of wasting her chances as the RAW Women's Champion. Asuka also replied to these harsh words but Vega had the last laugh with a tight slap across Asuka's face.
Earlier, Vega disassociated herself from Andrade and Angel Garza after terming both of them selfish. This marks the end of a long partnership between Vega and Andrade which started back in NXT in 2017.
However, it will be interesting to see if Vega's singles run will go past Clash of Champions where she will likely face Asuka. Perhaps, she could go on and become the manager of her real-life husband Aleister Black now that he has turned heel.