Bobby Lashley Win WWE Championship After Drama on RAW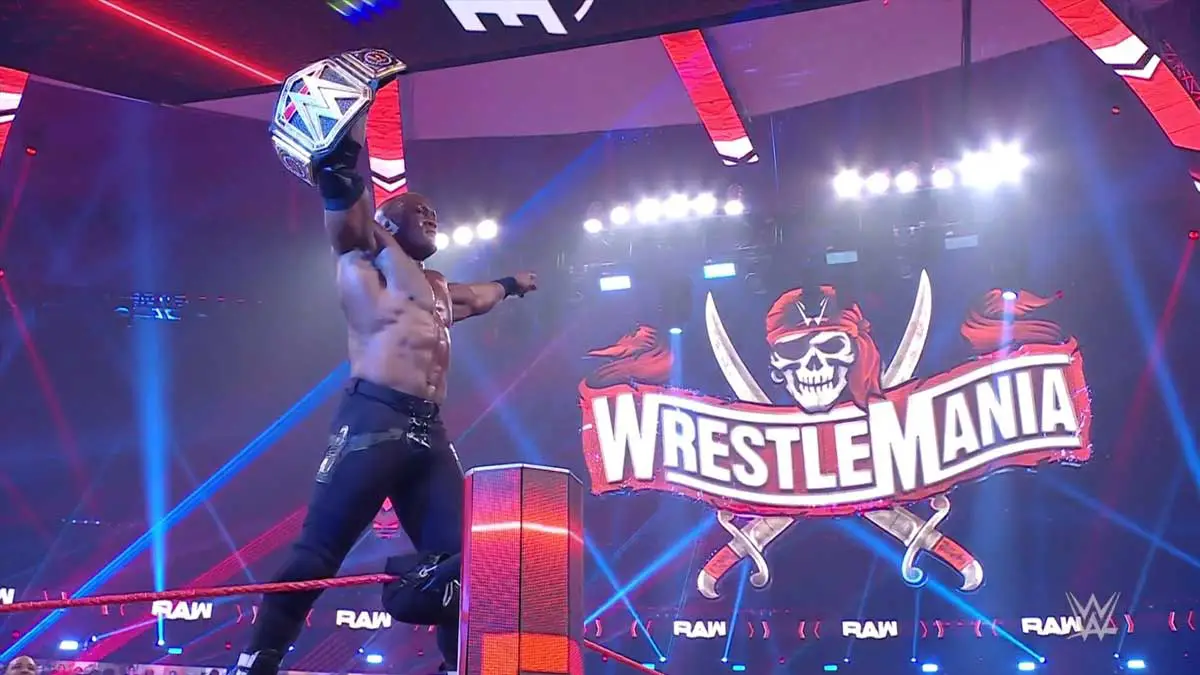 Bobby Lashley has triumphed over the Miz to win the WWE Championship after an episode of RAW despite Miz's attempt to stall the match.
Miz had won the WWE Championship from Drew McIntyre at Elimination Chamber match by cashing-in the MITB briefcase. For his help in softening up McIntyre, Lashley was promised the WWE title shot. After much drama last week, Miz was announced to defend the title against Bobby Lashley for tonight's RAW.
Drew McIntyre opened this week's RAW reacting to his loss and claimed that he will be at WrestleMania main event no matter what. Miz came out and tried to rope in McIntyre to help him out against Lashley. However, McIntyre clearly said he will not interfere in their match.
Lashley vs Miz was announced to go down at 9 PM EST. But Lashley was left standing in the ring as Miz complained of stomach cramps. Adam Pearce then gave him one more hour and rescheduled it for 10 PM EST time slot.
Miz did come out for the match this time around, but ran away with the title after the bell rang. Lashley won the match via countout but Miz retained the title. After complaints from MVP and Lashley, Shane McMahon announced that Miz will defend the title once again on the same night.
Both men faced-off in another match in the main event which was turned into a Lumberjack match so that Miz could not run away. Lashley obliberated Miz and finished him off with the Hurt Lock to win the WWE Championship.
This is Lashley's first WWE World title win barring the ECW World Heavyweight Championship. Check the current list of WWE Champions here.