Lana Accused Rusev of Being a Cheater & Sex Addict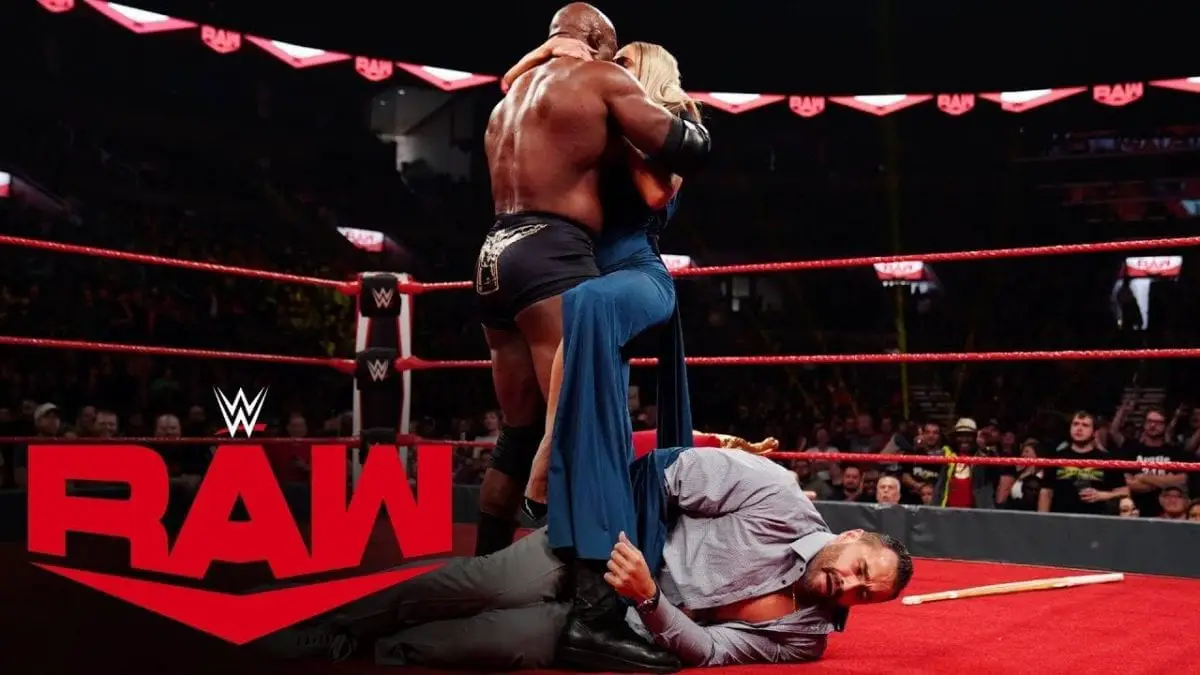 The angle between Rusev, Lana and Bobby Lashley keeps getting weirder with every RAW episode.
This week's RAW ended with another segment between three of them. In a special edition of "The King's Court," Jerry Lawler had both Rusev and Lana come down to the ring. He asked Lana about why she left Rusev for Lashley. Lana explained that Rusev was only obsessed with her physically and accused him of being a sex addict for wanting to sleep with her in a wide variety of places.
She then added that Rusev only wanted to get her pregnant. She also accused him of cheating on her. When Rusev denied it outrightly, Lana mentioned that Lashley told her about it. After some argument between them, Lashley came out and started a brawl.
As Rusev pummelled Lashley, the chants of Rusev Day can be heard from the crowd. Rusev took off his wedding ring and shoved it in Lashley's mouth. Then, Lana hit him with a kendo stick which Rusev no-sold nonchalantly. But this gave Lashley the opening to hit Rusev with a low blow. After another low blow, Rusev fell down, writhing in pain, only to see Lashley and Lana making out on top of him in the ring.
Rusev and Lashley will face off as part of Team Hogan and Team Flair respectively at WWE Crown Jewel 2019 this Thursday, 31 October 2019.