Kevin Owens Rant Against Shane & WWE On SmackDown
In what was one of the best opening for SmackDown in a long time, Kevin Owens vented out his frustration with a rant against Shane McMahon and WWE Creative in what we can call his own version of pipebomb.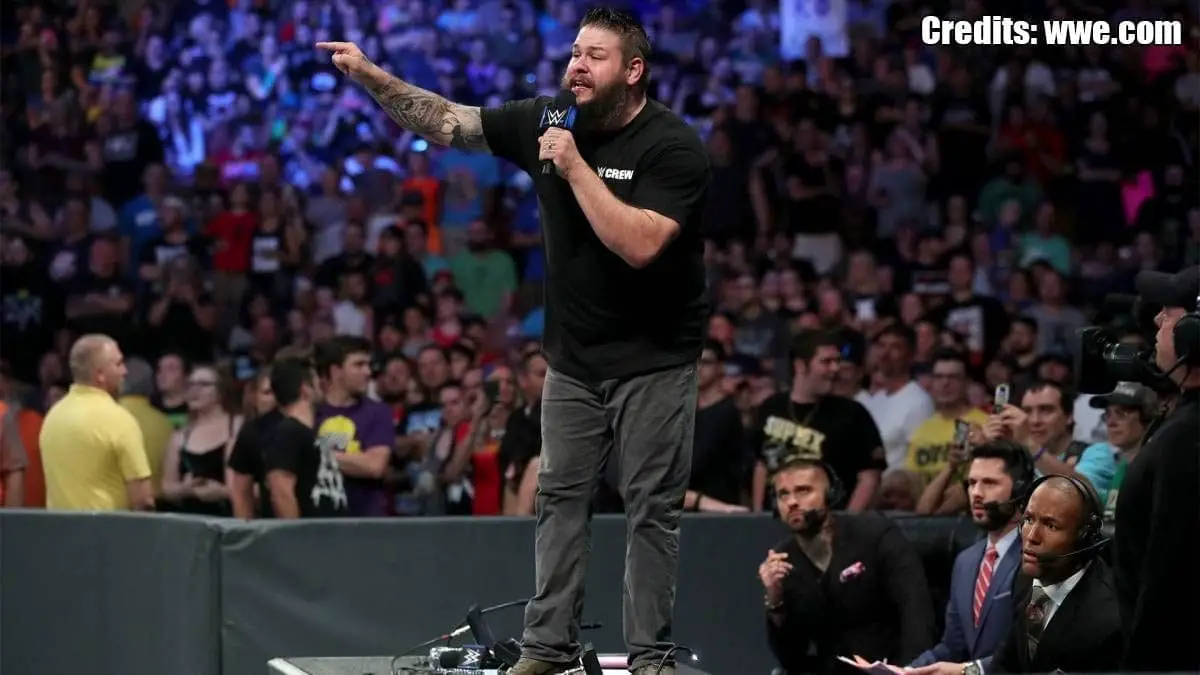 Kevin Owens was supposed to square off against Dolph Ziggler in a singles match on SmackDown this Tuesday. However, he got involved in an altercation with Ziggler in the parking lot even before the show could start. KO and Ziggler started a brawl and were controlled by several other superstars. Owens was banned from the arena by Shane McMahon due to this act.
But he showed up at the start of Smackdown anyways, and then went on a wild verbal tirade. He trashed Shane McMahon for being involved in numerous segments and taking up so much screen time every week on all of WWE shows. He even brought up the McMahon family standing in the ring back in December, making promises that things would be changes and there would be no authority figures. But the things have only turned bad as they have given even more power to Shane.
Shane tried to cut off Owens' microphone multiple times, but Owens kept switching to a different one. This continued until security chased him through the crowd and out of the building. Although it was not before he accused Shane of taking screen time away from many WWE superstars like Apollo Crews, Buddy Murphy, Ali, Liv Morgan, Asuka, Kairi Sane, AOP and more.
It felt like Kevin Owens was reading the comments from a Twitter feed to point out many issues that plague the WWE TV shows. WWE has edited his tirade to cut out some of the controversial comments. Owens also came back later in the show to hit Shane McMahon with a stunner during the main event of the show when Shane was trying to interfere in the match between Roman Reigns and Dolph Ziggler. Several WWE Superstars have thanked KO over Twitter for mentioning them during his rant.