Free The Narrative II – Release Date, How To Watch, Match Card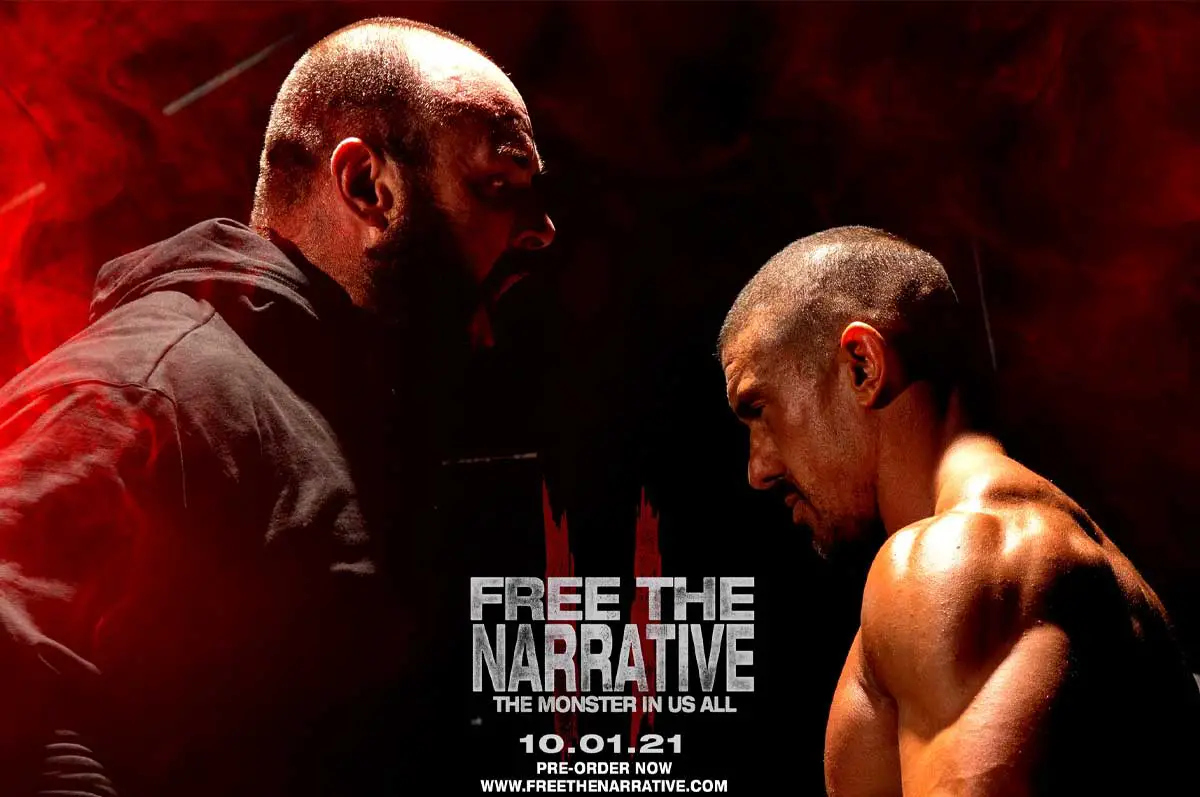 Free the Narrative II: The Monster In Us All is a pro-wrestling based movie coming from the mind of wrestling star EC3. This is the second movie in the Free the Narrative series and is part of EC3's "Control Your Narrative" movement.
What is Control Your Narrative?: As IMDB writes, the Control Your Narrative movement is aimed to showcase the talent which is bruised and neglected by the wrestling industry. Upon his own release from WWE, EC3 started the series where he presented his own journey to become a wrestling star once again. The philosophy has gained momentum and other wrestlers in a similar situation are also joining EC3 in the movement.
What is Free the Narrative?: Under Control Your Narrative movement, EC3 is helping out other wrestlers on a journey of self-discovery through the means of wrestling itself. The first part of the series was focused on EC3 trying to awaken Matt Cardona of his true potential.
Free The Narrative II will be based around EC3 battling Adam Scherr(fka Braun Strowman from WWE) after he is unceremoniously thrown out by WWE. The movie will be about Scherr's self-discovery as he returns to the ring for the first time since getting released by WWE.
In its teaser, Free the Narrative website asks whether Scherr's journey is against EC3's Control Your Narrative movement or against himself.
Check below to find the release date for Free The Narrative II: The Monster In Us All, how to watch/order/stream online and the match card for the event.
Release Date
Free the Narrative II event will be released on October 1, 2021 at 12 AM ET.
How to Watch Free The Narrative II
The show will be available to order on Vimeo on October 1 itself. You can check the below link to order Free the Narrative II for $11.99. You get $1 credit in Fite TV app on buying the event.
Free the Narrative I movie is also available to watch online on Fite TV at the below links for $4.99. The bundle for Part 1 and Part 2 is also available for $14.99 at the below link where you get $2 credit in the Fite TV app.
Match Card & Results
William defeated Stanley
Fodder defeated Jake Logan
Parrow defeated Gentleman Jervis
John Skyler defeated Westin Blake
Matt Taven defeated William
"The Titan" Adam Scherr defeated EC3