Fastlane 2019: The Usos Retains over Shane O' Miz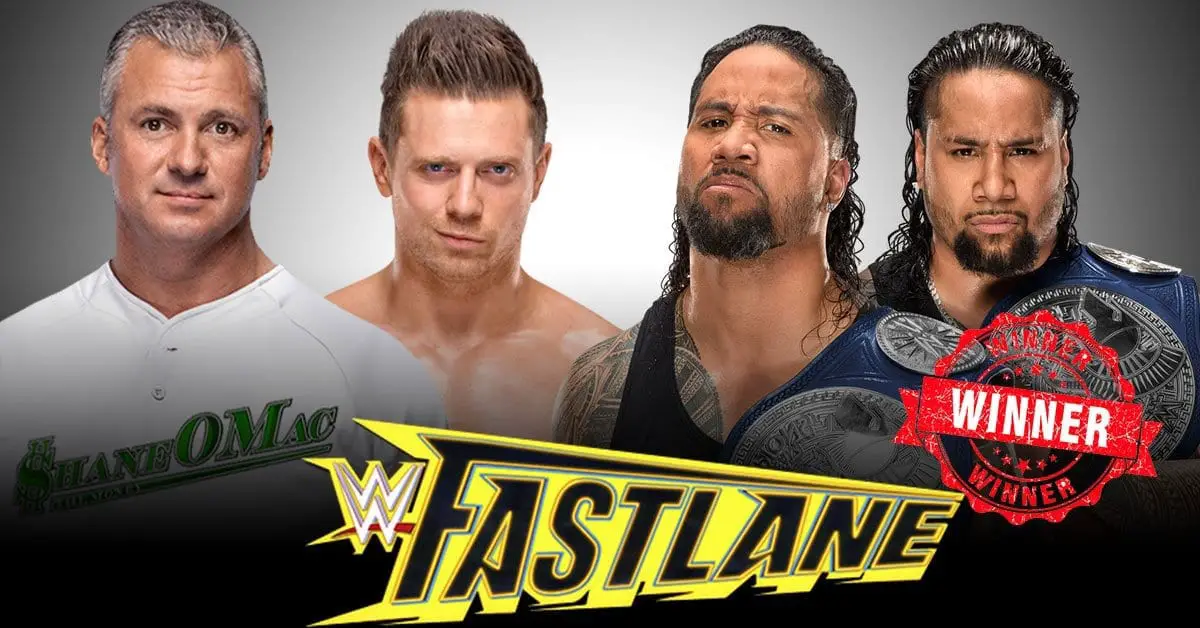 The Usos were able to retain their SmackDown Tag Team Championship title over Shane McMahon and The Miz at Fastlane 2019 event as once again Jey Uso was able to roll up the Miz once again to get the pin. However, after the match, the partnership between Shane McMahon and The Miz got over as Shane McMahon assaulted the Miz brutally for losing the match by another roll-up.
The storyline was clearly going towards the WrestleMania match between these ever since they formed the tag team back at the start of the year. They won the SmackDown tag team championship at the Royal Rumble from the Bar only to lose it at the next event at Elimination Chamber to the Usos. However, Shane McMahon called for the rematch at Fastlane after the Usos mocked Miz.
The match at Fastlane once again exceeded expectations with some nice spots. After initial control over the match for Shane and Miz, the Usos took control over Shane by keeping him isolated. Shane finally countered Jey to hit a DDT and the Miz got the hot tag to run down the Usos.
The Miz hit his finisher, the Skull crushing finale on Jey but the referee was distracted while checking on Shane McMahon. After they took it down. Shane ended up hitting a dropkick from the top rope to take out Jimmy in midair when he went for the Superfly Splash. When Miz tried to go for a frog splash. Jey got his knees up and rolled Miz over for the pin and the win.
Miz helped Shane to get out of the ring. They went over to Miz's dad at ringside, raising their arms in the air. As Miz walks away, Shane ran him down with a clothesline to the back Shane destroys Miz at ringside. He applied a submission on the floor while talking trash and taunting him. As the boos from the crowd continue, Shane walked away.