Asuka Retains Her Title Against Becky Lynch at Royal Rumble 2019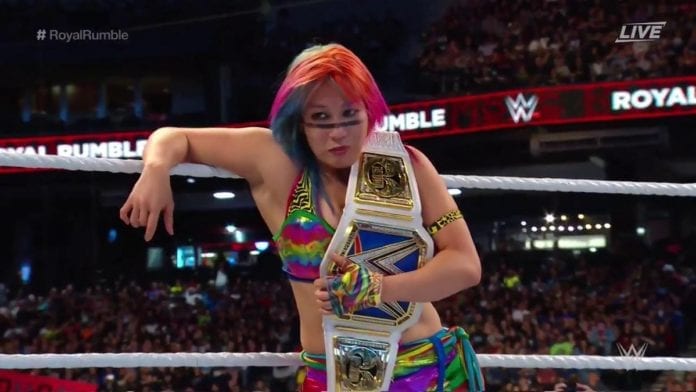 WWE Smackdown live Woman's champion Asuka successfully defended her SmackDown Women's Championship by forcing Becky Lynch to tap out at the Royal Rumble event on Sunday.
At the end of the match, Becky goes to the top for the leg drop but Asuka moves. Asuka applies the Asuka Lock. Asuka used the Dis-Arm-Her on Becky. Becky countered and used the Asuka Lock on Asuka herself. They broke and Asuka leveled Becky with a big kick to the head.
Becky then pulled Asuka into the Dis-Arm-Her. Asuka broke free and rolled Becky for a 2 count. Becky returned the favor by rolling Asuka for a two-count herself. Asuka with a nice takedown into the Asuka Lock in the middle of the ring. Asuka bridges into a neck submission and Becky tapped out for the finish.
Asuka was always anticipated to retain her title and Becky later went on to win the Royal Rumble to go to the main event of the Wrestle Mania. Whether she will face Asuka again or will she challenge Ronda, remains to be seen.