WWE SmackDown Results 28 February 2020- Cena Returns, Who's Next For Goldberg
Check out the preview and matches announced for WWE Friday Night RAW episode of tonight 28 February 2020(2/28/2020).
Date- 28 February 2020
Location- TD Garden Arena, Boston, MA, US
Time- 8 PM EST(29 February 2020 1 AM GMT/6:30 AM IST)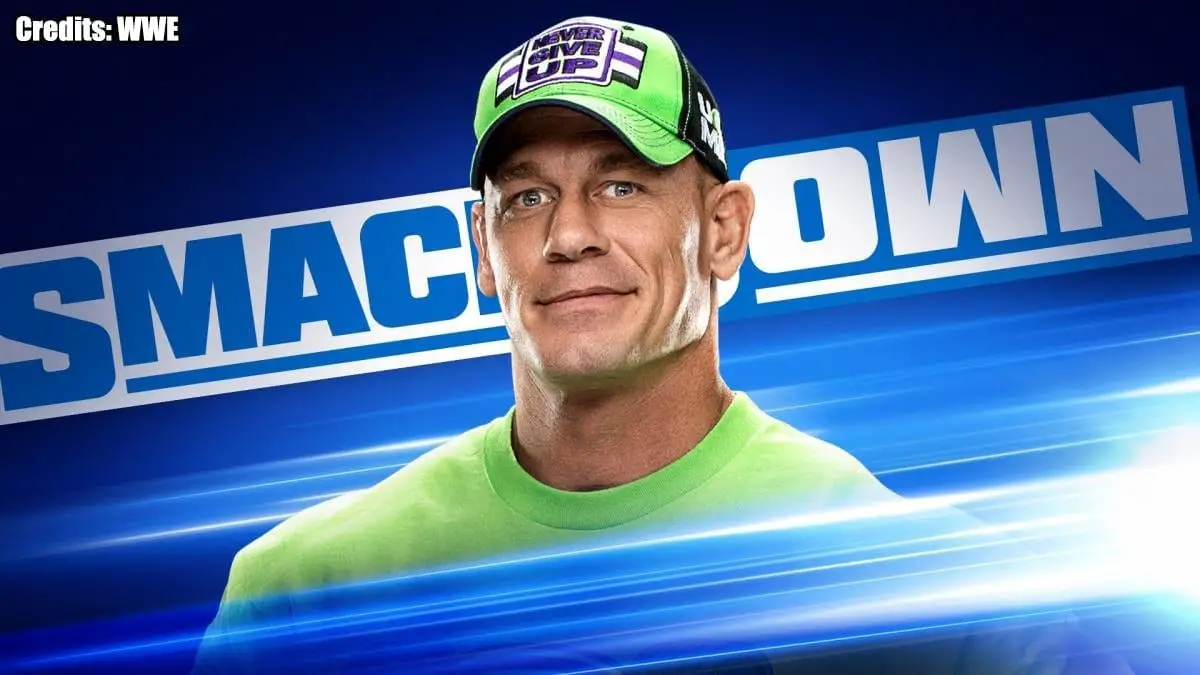 Just 28 hours past Super ShowDown 2020, WWE has to start building towards a PPV which is just 10 days away. For Elimination Chamber, WWE had to create a match card in two SmackDown episodes and one RAW episode. From SmackDown's side, the main story point is who's next for Goldberg. John Cena is returning to SmackDown tonight and it will be interesting to see how he will fit in there.
Who's Next For Goldberg?
It is the new Universal Champion Goldberg who is opening the show. He enters the ring and it seems there are some boos from the crowd. The champ takes the mic and tells us that it is not about who was last, but about who's next. Roman Reigns' music hits and he comes out. He stands at the ramp for a while. He then stares down Goldberg from outside the ring. Roman enters the ring and poses in the corner for a while. They stand face to face now. Roman takes the mic and tells Goldberg, "I'm next!"
The commentary team hypes John Cena's return. We see the video package for his SmackDown debut back in 2002 against Kurt Angle and the praise from the Undertaker.
Bayley(c) vs Naomi – WWE SmackDown Women's Championship Match
Bayley is already in the ring as we return from the break. Naomi makes his entrance. It seems we are getting a rematch from last night. The bell rings and Bayley asks Naomi to get back. She takes the mic and tells us that she won't defend the title tonight as she has already made history by defeating Naomi in Saudi. She is here only for one reason- to introduce a "future Emmy award winner," Sasha Banks.
As Sasha enters, Bayley attacks Naomi from behind. Naomi fights back with a heel kick and a dropkick. Bayley slams her into the turnbuckle. Naomi hits an uppercut to get the upper hand again. Sasha attacks Naomi to cause a DQ.
Winner- Naomi(by DQ)
Bayley and Sasha keep up with the attack on Naomi. Lacey Evans enters to help Naomi and all four women continue to brawl. A referee runs in from the back and tells something to the announcer. A tag team match is announced now. Banks and Bayley are sent out and both Naomi and Evans take them down with suicide dives.
Bayley & Sasha Banks vs Naomi & Lacey Evans
Sasha is in control against Naomi as we return from the break. Bayley and Sasha tag in and out and keeps pressure on her. Naomi fights out from a shoulder stretch and hits the inverted atomic drop. A dropkick from her and both women are down. Naomi goes for the tag but Sasha hits a basement dropkick to stop her. Sasha and Bayley continue to be in control.
Sasha mocks Evans by taking Naomi close enough for a tag, before she kicks her down from the apron. Naomi knocks off Bayley from the apron and hits a dropkick on Sasha. Sasha tries to prevent tag again as Lacey Evans comes back for the tag. Tags to Evans and Bayley. Evans with a clothesline and other quick moves. She hits a big running penalty kick on Bayley.
Sasha tries to interfere but Evans kicks her off at the apron and hits a springboard crossbody from there. Naomi tags in as Evans takes Bayley to their corner. Sasha comes back and sends Evans out. Evans and Sasha are brawling at the ringside now. Bayley tries to help Sasha but Naomi rolls her up with a sunset flip and gets the pin.
Winner- Naomi & Lacey Evans