Check Ric Flair's 'Woo' Origin Story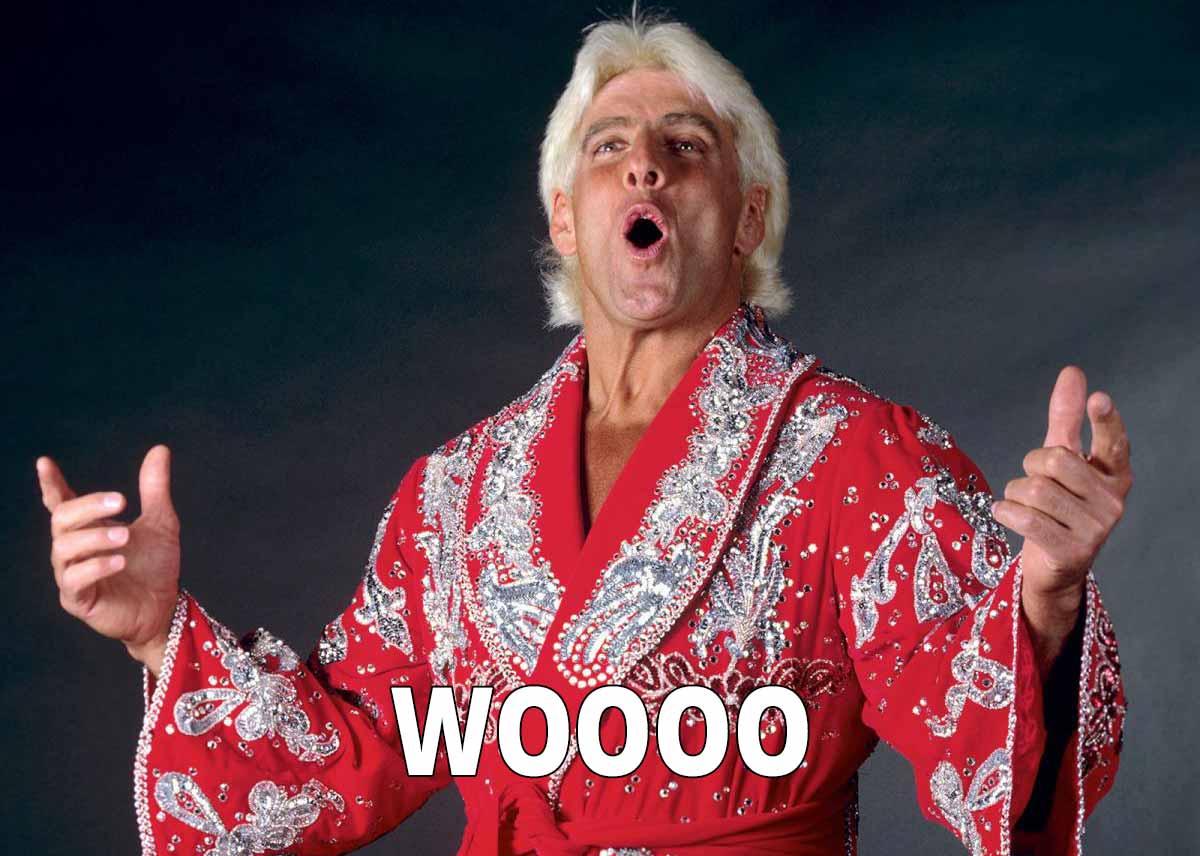 Ric Flair's Woo is the greatest ever signature catchphrase in the world of Professional wrestling. Not only the catchphrase was hugely popular during his peak in wrestling but it has become a major meme in the modern day.
Flair wooing off his opponents and not giving a damn has been a sight to behold. Even as he lost his wrestling ability with age, woo remained the same. The catchphrase has been so famous that it is one of just two things that his daughter Charlotte Flair inherited from the Nature Boy. (The other thing is figure four leg lock).
But how did Ric Flair came up with "Woo?" Who was Flair's inspiration behind this weird yet catchy gimmick? The Nature Boy revealed all about this during an interview with Chris Jericho on "Rock & Wrestling Rager at Sea Part Deaux" cruise.
Ric Flair said he got the Woo from famous singer Jerry Lee Lewis. He loved listening to Lewis when he was on the road(traveling for wrestling shows) and one day in 1974, he heard the Great Balls of Fire in which Lewis does the wooing.
Flair revealed that he tried Woo next day with the crowd and the catchphrase instantly caught up with the crowd in North Carolina. The phrase then became more famous when he did it on TV and rest is history.
You can check Jerry Lee Lewis' Great Balls of Fire in the below video. You will find Lewis wooing at 26 seconds mark. Also check this link for Ric Flair memes.