Kevin Nash Believes Mick Foley Turned Wrestling Work into Stunt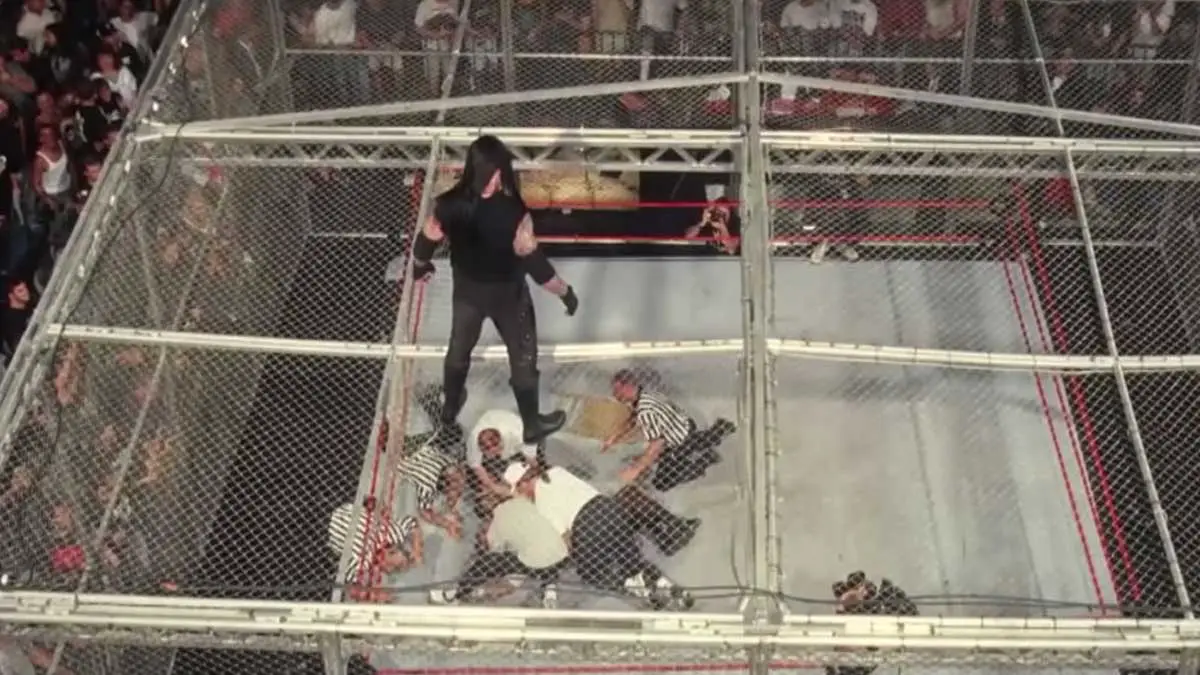 Kevin Nash believes that Mick Foley falling through the table from the top of Hell in a Cell cage changed wrestling.
Two times WWE Hall of Famer Kevin Nash appeared on the 83 Weeks Podcast(via Wrestling Inc) and discussed how the key to wrestling was to make 300 appearances in a year during his time. And in that respect, Nash believes Hulk Hogan was the safest worker.
"People will always ask me who's the greatest worker of all time. I'll say Hulk Hogan and they'll just say what? The number one thing about being a pro wrestler is you have to, in my era, be able to go out there 300 nights, minimum, a year and do this. That's part of the job."
Nash expressed that he was sure that he would catch any injuries while working with Hulk Hogan and working his style.
"I probably worked with Hulk 30-50 times where we've been against each other doing something. I know for a matter of fact, a million percent, I'd bet everything I own, I am going to come back to the locker room in the exact same shape that I left in. That is the key to the work."
Nash added that Mick Foley and Undertaker's now-iconic match turned wrestling into a stunt.
"I'll say it to the day I die, one of the biggest parts of our business that died after the Hell in a Cell was when Mick Foley fell whatever he fell through that table. Because now we took a work and made it a stunt."
Undertaker and Mankind(Mick Foley) faced off in a Hell in a Cell match at King of the Ring 1998 PPV. During the match, Foley was thrown from the top of the cell and went through the announce table. The Hardcore Legend was loaded on a stretcher while Undertaker stood on top of the cell. Foley then recovered and climbed back to the top. Undertaker then chokeslammed Foley through the roof, with Foley landing back onto the ring below.
The match and Foley's stunt, in particular, have been forever etched in the minds of wrestling fans. But Nash is of the opinion that wrestling took a dangerous turn from that point.