Chris Jericho Announced for Fight for the Fallen 2019
AEW has announced that Chris Jericho will appear at the Fight for the Fallen show on 13 July 2019.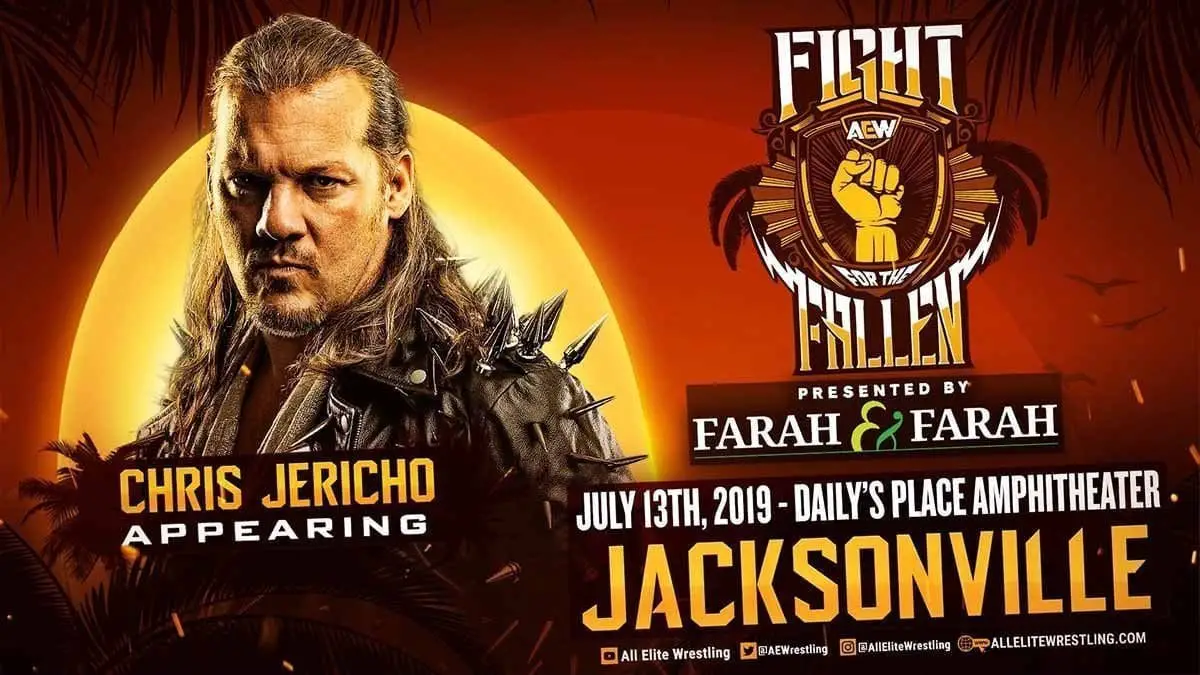 Earlier, Chris Jericho announced that he will not appear on non-PPV shows by AEW, deeming them beneath him. He announced that he is pulling out of Fyter Fest for the same reason in a rant video over social media. "In protest of AEW's foolish decision to give the Fyter Fest live stream away to fans for free, I am pulling out of the event," Jericho wrote. "I refuse to be associated with such shameless pandering."
But with WWE announcing to stream Evolve's 10th Anniversary Show on WWE Network on the same day, AEW has brought him onboard.
Chris Jericho will in the main event AEW All Out on 31 August, where he will face Adam "Hangman" Page to determine the first AEW World Champion. Jericho defeated Kenny Omega while Adam Page won the Casino Battle Royal to qualify for the said match.
WWE has thrown a dice by putting the Evolve 131 show in competition with Fight for the Fallen 2019 show. The move to add Chris Jericho to the show is seen as a counter to WWE's move.