Buffalo Bills Schedule 2023-24, Tickets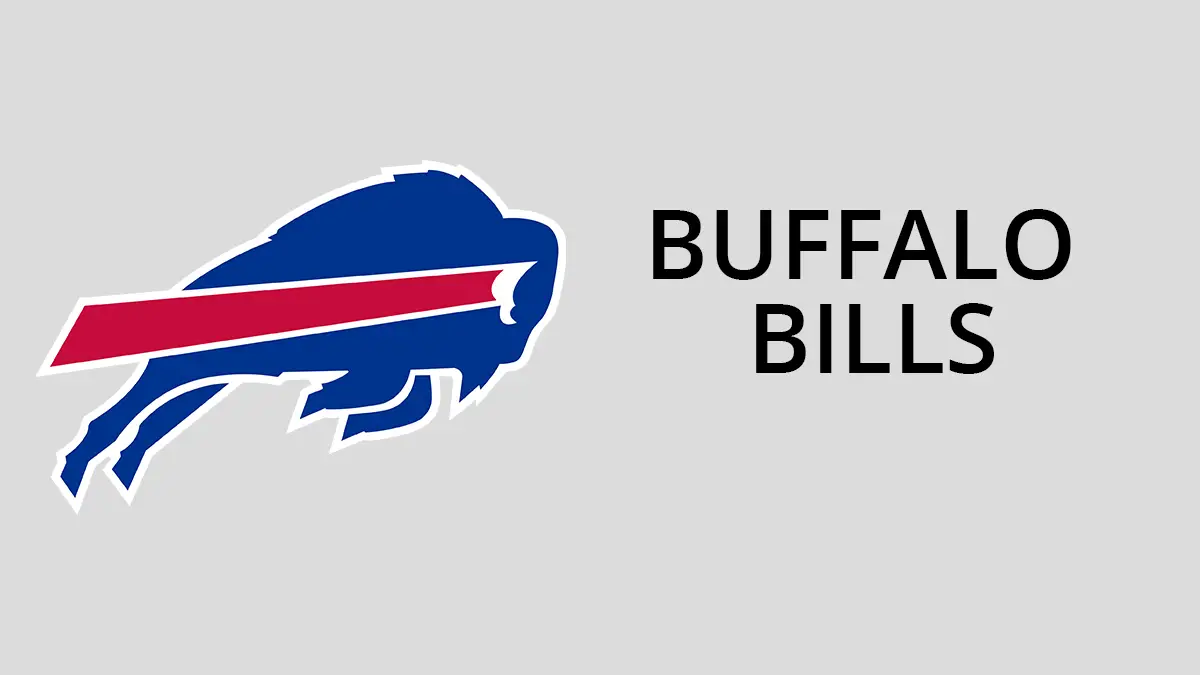 Buffalo Bills Football Team is part of NFL 2023-24 season as part of AFC East Division. The team is based in Buffalo Metropolitan Area in New York State. The team plays its home games at Highmark Stadium in Orchard Park, NY.
Bills will start their league campaign against New York Jets away at MetLife Stadium on September 11, 2023. Their first home match will be against Las Vegas Raiders on September 17. They will face New England Patriots in their last home game in the league phase on December 30, 2023, before ending the league phase away against Miami Dolphins.
Below is the complete schedule for Buffalo Bills with all home and away games in NFL 2023-2024 season, along with tickets, start time, and TV Channels airing these games.
Pre Season
| Date | Matchup | Location | Time | Tickets |
| --- | --- | --- | --- | --- |
| August 11, 2023 | vs Indianapolis Colts | Highmark Stadium, Orchard Park, NY | 1:00 p.m. | Buy Ticket |
| August 19, 2023 | vs Pittsburgh Steelers | Acrisure Stadium, Pittsburgh, PA | 6:30 p.m. | Buy Ticket |
| August 25, 2023 | vs Chicago Bears | Soldier Field, Chicago, IL | 1:00 p.m. | Buy Ticket |
Regular Season
| Date | Matchup | Location | Time | Tickets |
| --- | --- | --- | --- | --- |
| September 11, 2023 | vs New York Jets | MetLife Stadium, East Rutherford, NJ | 8:15 p.m. | Buy Ticket |
| September 17, 2023 | vs Las Vegas Raiders | Highmark Stadium, Orchard Park, NY | 1 p.m. | Buy Ticket |
| September 24, 2023 | vs Washington Commanders | FedExField, Landover, MD | 1 p.m. | Buy Ticket |
| October 01, 2023 | vs Miami Dolphins | Highmark Stadium, Orchard Park, NY | 1 p.m. | Buy Ticket |
| October 08, 2023 | vs Jacksonville Jaguars | ottenham Hotspur Stadium, London | 9:30 a.m. | Buy Ticket |
| October 15, 2023 | vs New York Giants | Highmark Stadium, Orchard Park, NY | 8:20 p.m. | Buy Ticket |
| October 22, 2023 | vs New England Patriots | Gillette Stadium, Foxboro, MA | 1 p.m. | Buy Ticket |
| October 26, 2023 | vs Tampa Bay Buccaneers | Highmark Stadium, Orchard Park, NY | 8:15 p.m. | Buy Ticket |
| November 5, 2023 | vs Cincinnati Bengals | Paycor Stadium, Cincinnati, OH | 8:20 p.m. | Buy Ticket |
| November 13, 2023 | vs Denver Broncos | Highmark Stadium, Orchard Park, NY | 8:15 p.m. | Buy Ticket |
| November 19, 2023 | vs New York Jets | Highmark Stadium, Orchard Park, NY | 4:25 p.m. | Buy Ticket |
| November 26, 2023 | vs Philadelphia Eagles | Lincoln Financial Field, Philadelphia, PA | 4:25 p.m. | Buy Ticket |
| December 10, 2023 | vs Kansas City Chiefs | GEHA Field at Arrowhead Stadium, Kansas City, MO | 4:25 p.m. | Buy Ticket |
| December 17, 2023 | vs Dallas Cowboys | Highmark Stadium, Orchard Park, NY | 4:25 p.m. | Buy Ticket |
| December 23, 2023 | vs Los Angeles Chargers | SoFi Stadium, Inglewood, CA | 8:00 p.m. | Buy Ticket |
| December 30, 2023 | vs New England Patriots | Highmark Stadium, Orchard Park, NY | 1 p.m. | Buy Ticket |
| January 07, 2024 | vs Miami Dolphins | Hard Rock Stadium, Miami Gardens, FL | TBD | Buy Ticket |
Also Check