Philadelphia Eagles NFL 2022-23 Schedule, Tickets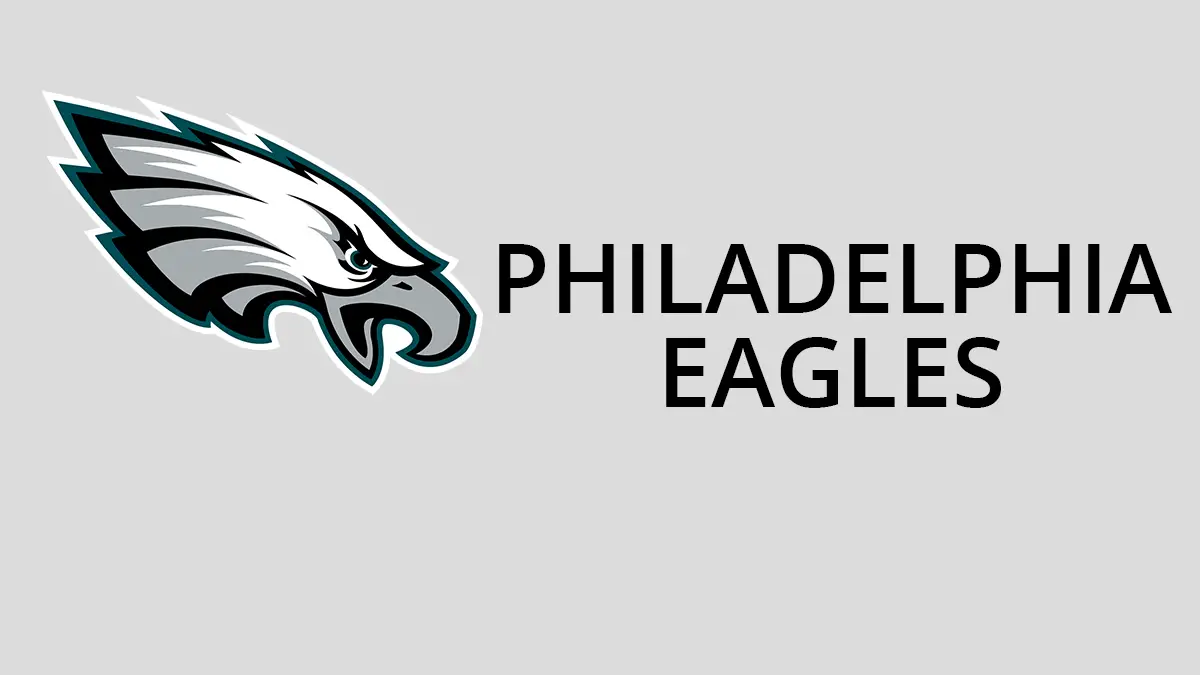 Philadelphia Eagles is a Football Team from Philadelphia, PA, in NFL 2022-23 season as part of the NFC East Division. The team plays their home games at Lincoln Financial Field in Philadelphia with their headquarters at NovaCare Complex in the same city.
Eagles started their regular league season with an away game against Detroit Lions on September 11, 2022, followed by a home match against Minnesota Vikings on September 19. Their last away game of the season will be against Dallas Cowboys on December 24 before back to back home matches against New Orleans Saints and New York Giants to end the campaign.
Check below for the complete NFL 2022-23 schedule for Philadelphia Eagles along with all the home and away games, ticket information, start time, and TV Channel details.
Previous Games Scores
| Date | Matchup | Location | Results |
| --- | --- | --- | --- |
| August 11, 2022 | vs New York Jets(Preseason) | Lincoln Financial Field, Philadelphia, PA, US | NYJ 24 – PHI 21 |
| August 21, 2022 | vs Cleveland Browns (Preseason) | FirstEnergy Stadium, Cleveland, OH, US | PHI 21 – CLE 20 |
| August 27, 2022 | vs Miami Dolphins (Preseason) | Hard Rock Stadium, Miami Gardens, FL, US | MIA 48 – PHI 10 |
| September 11, 2022 | vs Detroit Lions | Ford Field, Detroit, MI | PHI 38 – DET 35 |
| September 19, 2022 | vs Minnesota Vikings | Lincoln Financial Field, Philadelphia, PA | PHI 24 – MIN 7 |
| September 25, 2022 | vs Washington Commanders | FedExField, Landover, MD | PHI 24 – WAS 8 |
| October 02, 2022 | vs Jacksonville Jaguars | Lincoln Financial Field, Philadelphia, PA | PHI 29 – JAC 21 |
| October 09, 2022 | vs Arizona Cardinals | State Farm Stadium, Glendale, AZ | PHI 20 – ARI 17 |
| October 16, 2022 | vs Dallas Cowboys | Lincoln Financial Field, Philadelphia, PA | PHI 26 – DAL 17 |
| October 30, 2022 | vs Pittsburgh Steelers | Lincoln Financial Field, Philadelphia, PA | PHI 35 – PIT 13 |
| November 03, 2022 | vs Houston Texans | NRG Stadium, Houston, TX (Away) | PHI 29 – HOU 17 |
| November 14, 2022 | vs Washington Commanders | Lincoln Financial Field, Philadelphia, PA (Home) | PHI 21 – WAS 32 |
| November 20, 2022 | vs Indianapolis Colts | Lucas Oil Stadium, Indianapolis, IN (Away) | WAS 32 – PHI 21 |
| November 27, 2022 | vs Green Bay Packers | Lincoln Financial Field, Philadelphia, PA (Home) | PHI 40 – GB 33 |
| December 04, 2022 | vs Tennessee Titans | Lincoln Financial Field, Philadelphia, PA (Home) | PHI 35 – TEN 10 |
| December 11, 2022 | vs New York Giants | MetLife Stadium, East Rutherford, NJ (Away) | PHI 48 – NYG 22 |
| December 18, 2022 | vs Chicago Bears | Soldier Field, Chicago, IL (Away) | PHI 25 – CHI 20 |
| December 24, 2022 | vs Dallas Cowboys | AT&T Stadium, Arlington, TX (Away) | DAL 40 – PHI 34 |
| January 01, 2023 | vs New Orleans Saints | Lincoln Financial Field, Philadelphia, PA (Home) | NO 20 – PHI 10 |
| January 08, 2023 | vs New York Giants | Lincoln Financial Field, Philadelphia, PA (Home) | PHI 22 – NYG 16 |
| January 21, 2023 | New York Giants vs Philadelphia Eagles | Lincoln Financial Field, Philadelphia, PA, US | PHI 38 – NYG 7 |
| January 29, 2023 | vs San Francisco 49ers | Lincoln Financial Field, Philadelphia, PA, US | KC 23 – CIN 20 |
| February 12, 2023 | vs Kanas City Chiefs | State Farm Stadium, Glendale, AZ, US | KC 38 – PHI 35 |