New Orleans Saints NFL 2022-23 Schedule, Tickets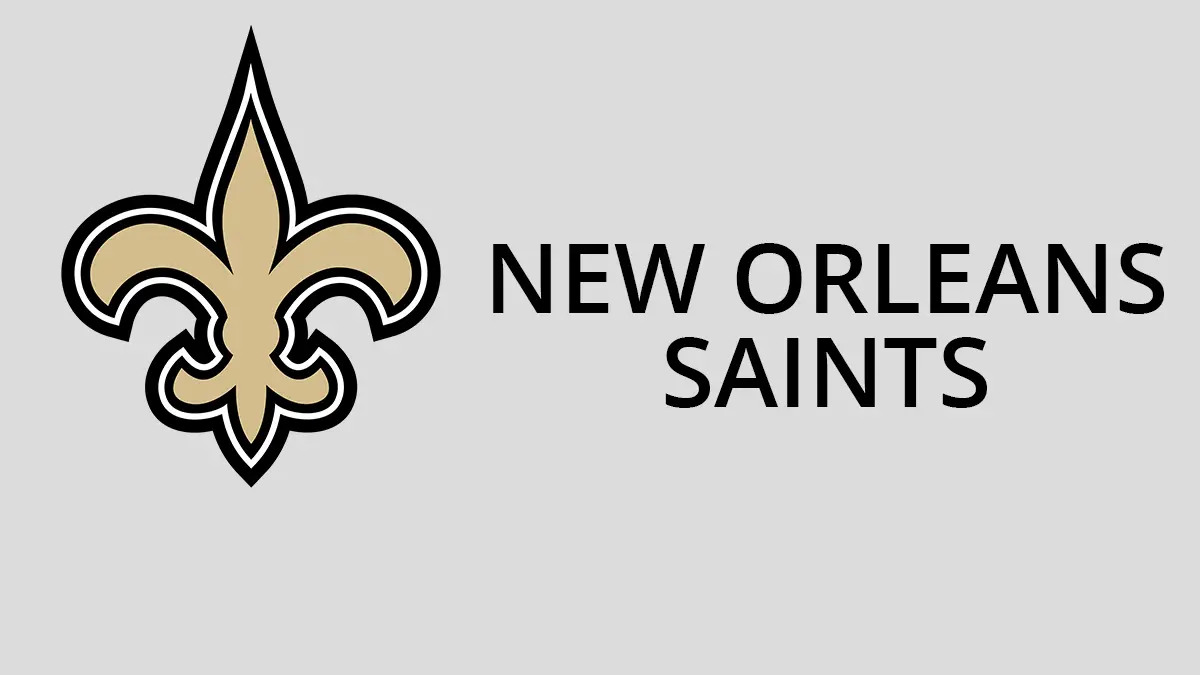 New Orleans Saints Football team is part of NFL 2022-23 season from the NFC South Division based in New Orleans. The team plays its home games at Caesars Superdome in New Orleans, LO.
The Saints kicked off their league phase with an away match against Atlanta Falcons on September 11, 2022. Their first home match of the season was against Tampa Bay Buccaneers on September 18. Their last away match of the season will come against Philadelphia Eagles on New Year's Day before the end of the league phase against the Carolina Panthers at home on January 8, 2023.
Check below for the complete NFL 2022-23 schedule for New Orleans Saints along with all the home and away games, tickets information, start time and TV Channel details.
Previous Games Scores
| Date | Matchup | Location | Results |
| --- | --- | --- | --- |
| August 13, 2022 | vs Houston Texans (Preseason) | NRG Stadium, Houston, TX, US | HOU 17 – NO 13 |
| August 19, 2022 | vs Green Bay Packers (Preseason) | Lambeau Field, Green Bay, WI, US | GB 20 – NO 10 |
| August 26, 2022 | vs Los Angeles Chargers (Preseason) | Caesars Superdome, New Orleans, LA, US | NO 27 – LAC 10 |
| September 11, 2022 | vs Atlanta Falcons | Mercedes-Benz Stadium, Atlanta, US | NO 27 – ATL 26 |
| September 18, 2022 | vs Tampa Bay Buccaneers | Caesars Superdome, New Orleans, LA | TB 20 – NO 10 |
| September 25, 2022 | vs Carolina Panthers | Bank of America Stadium, Charlotte, NC | CAR 22 – NO 14 |
| September 29, 2022 | vs Minnesota Vikings | Tottenham Hotspur Stadium, London, England | MIN 28 – NO 25 |
| October 09, 2022 | vs Seattle Seahawks | Caesars Superdome, New Orleans, LA | NO 39 – SEA 32 |
| October 16, 2022 | vs Cincinnati Bengals | Caesars Superdome, New Orleans, LA | CIN 30 – NO 26 |
| October 20, 2022 | vs Arizona Cardinals | State Farm Stadium, Glendale, AZ | ARI 42 – NO 34 |
| October 30, 2022 | vs Las Vegas Raiders | Caesars Superdome, New Orleans, LA | NO 24 – LV 0 |
| November 07, 2022 | vs Baltimore Ravens | Caesars Superdome, New Orleans, LA (Home) | BAL 27 – NO 13 |
| November 13, 2022 | vs Pittsburgh Steelers | Acrisure Stadium, Pittsburgh, PA (Away) | PIT 20 – NO 10 |
| November 20, 2022 | vs Los Angeles Rams | Caesars Superdome, New Orleans, LA (Home) | PIT 20 – NO 10 |
| November 27, 2022 | vs San Francisco 49ers | Levi's Stadium, Santa Clara, CA (Away) | SF 13 – NO 0 |
| December 05, 2022 | vs Tampa Bay Buccaneers | Raymond James Stadium, Tampa, FL (Away) | TB 17 – NO 16 |
| December 17, 2022 | vs Atlanta Falcons | Caesars Superdome, New Orleans, LA (Home) | NO 21 – ATL 18 |
| December 24, 2022 | vs Cleveland Browns | FirstEnergy Stadium, Cleveland, OH (Away) | NO 17 – CLE 10 |
| January 01, 2022 | vs Philadelphia Eagles | Lincoln Financial Field, Philadelphia, PA (Away) | NO 20 – PHI 10 |
| January 08, 2022 | vs Carolina Panthers | Caesars Superdome, New Orleans, LA (Home) | CAR 10 – NO 7 |