Los Angeles Rams NFL 2022-23 Schedule, Tickets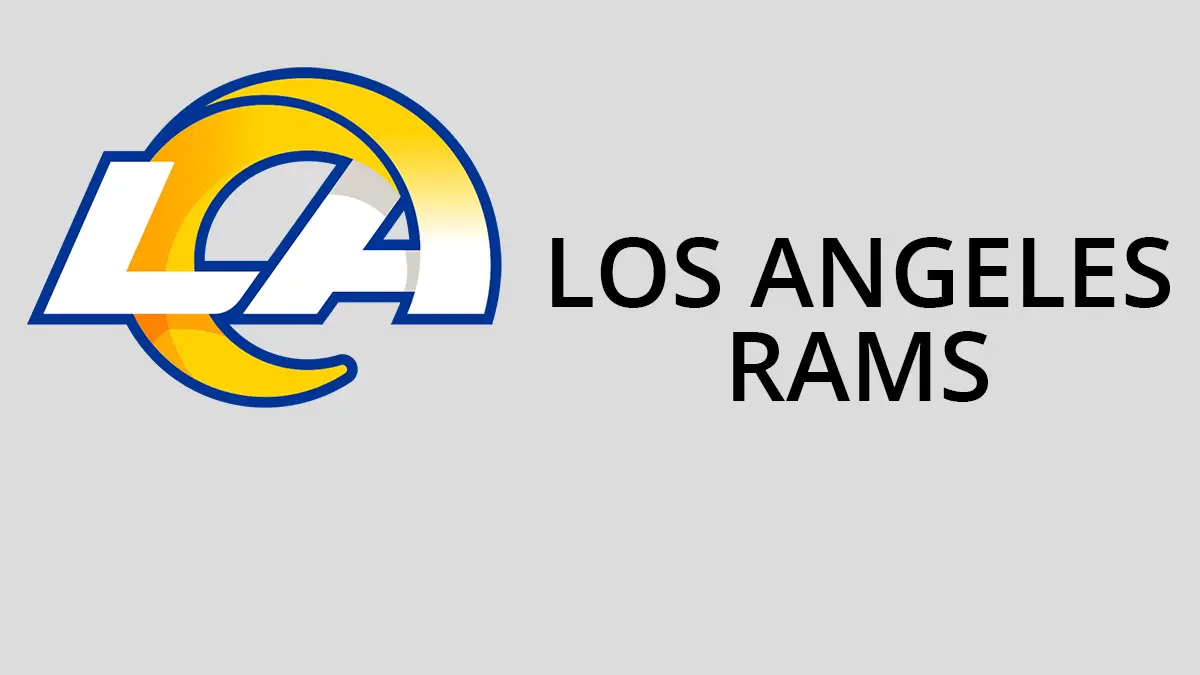 Los Angeles Rams, part of AFC West Division, is one of the two NFL Football teams from Los Angeles area currently in NFL 2022-23. They share SoFi Stadium in Inglewood, CA, with Los Angeles Charges for their home matches. Their headquarter is in Agoura Hills, CA.
Rams, the current Super Bowl Champions, opened their league campaign against Buffalo Bills at home on September 8, 2022. After another home game against Atlanta Falcons, they faced Arizona Cardinals in their first away match on Sept 25. The last match for the 2022-23 season will come against Seattle Seahawks on January 8, 2023, after their last away game against Denver Broncos on December 25.
Check below for Los Angeles Rams complete NFL 2022-23 schedule with home and away games, ticket information, start time and TV channel details.
Past Events
| Match | Date | Location | Results |
| --- | --- | --- | --- |
| vs Los Angeles Charges | August 13, 2022 | SoFi Stadium, Inglewood, CA, US | LAR 29 – LAC 22 |
| vs Houston Texans | August 19, 2022 | SoFi Stadium, Inglewood, CA, US | HOU 24 – LAR 20 |
| vs Cincinnati Bengals | August 27, 2022 | Paul Brown Stadium, Cincinnati, OH, US | CIN 16 – LAR 7 |
| vs Buffalo Bills | September 8, 2022 | SoFi Stadium, Inglewood, CA | BUF 31 – LAR 10 |
| vs Atlanta Falcons | Sept 18, 2022 | SoFi Stadium, Inglewood, CA | LAR 31 – ATL 27 |
| vs Arizona Cardinals | Sept 25, 2022 | State Farm Stadium, Glendale, AZ | LAR 20 – ARI 12 |
| vs San Francisco 49ers | October 03, 2022 | Levi's Stadium, Santa Clara, CA | SF 24 – LAR 9 |
| vs Dallas Cowboys | October 09, 2022 | SoFi Stadium, Inglewood, CA | DAL 22 – LAR 10 |
| vs Carolina Panthers | October 16, 2022 | SoFi Stadium, Inglewood, CA | LAR 24 – CAR 10 |
| vs San Francisco 49ers | October 30, 2022 | SoFi Stadium, Inglewood, CA | SF 31 – LAR 14 |
| vs Tampa Bay Buccaneers | Nov 06, 2022 | Raymond James Stadium, Tampa, FL (Away) | TB 16 – LAR 13 |
| vs Arizona Cardinals | Nov 13, 2022 | SoFi Stadium, Inglewood, CA (Home) | AC 27 – LAR 17 |
| vs New Orleans Saints | Nov 20, 2022 | Caesars Superdome, New Orleans, LA (Away) | ARI 27 – LAR 17 |
| vs Kansas City Chiefs | Nov 27, 2022 | Arrowhead Stadium, Kansas City, MO (Away) | KC 26 – LAR 10 |
| vs Seattle Seahawks | Dec 04, 2022 | SoFi Stadium, Inglewood, CA (Home) | SEA 27 – LAR 23 |
| vs Los Angeles Rams | Dec 08, 2022 | SoFi Stadium, Inglewood, CA (Home) | LAR 17 – LV 16 |
| vs Green Bay Packers | Dec 18, 2022 | Lambeau Field, Green Bay, WI (Away) | GB 24 – LAR 12 |
| vs Denver Broncos | Dec 25, 2022 | SoFi Stadium, Inglewood, CA (Home) | LAR 51 – DEN 14 |
| vs Los Angeles Chargers | Jan 01, 2022 | SoFi Stadium, Inglewood, CA (Home) | LAC 31 – LAR 10 |
| vs Seattle Seahawks | Jan 08, 2022 | Lambeau Field, Green Bay, WI (Away) | SEA 19 – LAR 16 / OT |