WWE RAW 23 November 2020 Live Results, Updates, Grades
Welcome to ITN's Live Results & Updates, grades and reviews for WWE Monday Night RAW episode of 23 November 2020(11/23/2020) featuring the fall out from Survivor Series 2020 and buildup for TLC 2020.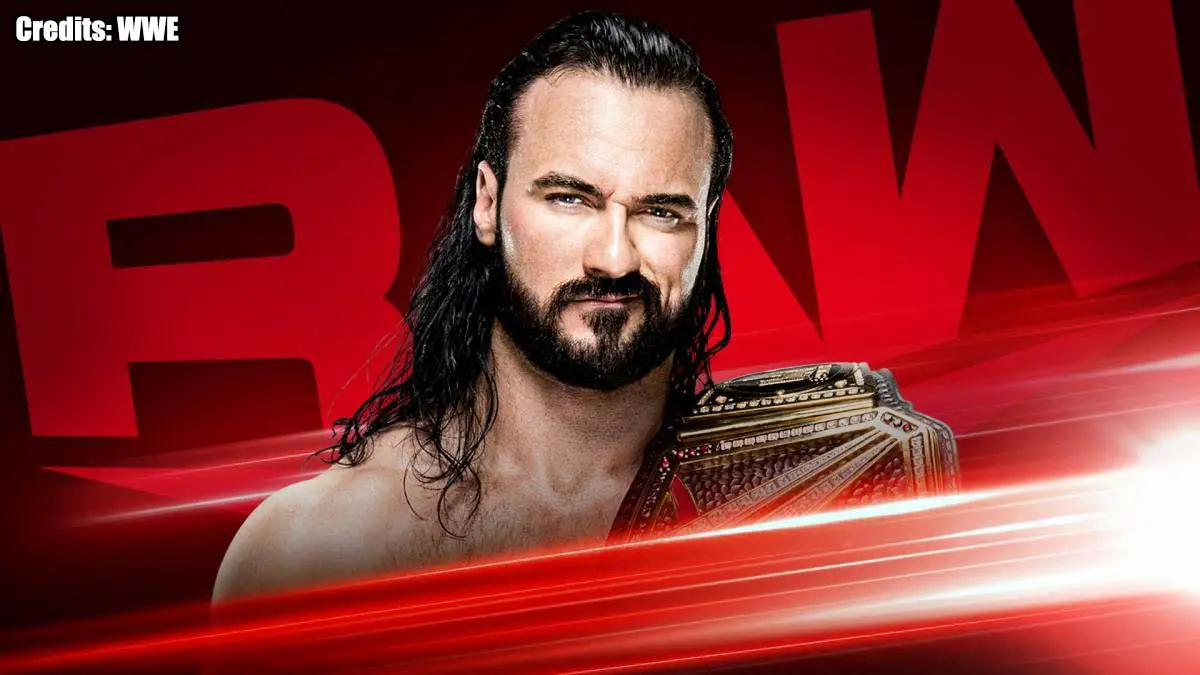 Survivor Series saw some interesting results with both men and women team winning the traditional Survivor Series elimination matches. But the champions, Drew McIntyre, Asuka and New Day came short in their respective matches. Only United States Champion Bobby Lashley won his match against Sami Zayn.
How will this effect RAW's angles and storylines? Will new challengers emerge for all these champions? Find out more as we start posting updates from 8 PM EST onwards. Check the preview for the show here.
Who Should Face Drew McIntyre?
Men's RAW team from Survivor Series, which defeated SmackDown at Survivor Series. WWE official Adam Pearce is also there with them. He recalls Drew McIntyre winning the WWE Championship last week on RAW and how Team RAW swept SmackDown. He asks all 5 men to say why they should get the title opportunity against Drew McIntyre.
Sheamus takes the mic and discuss his relationship with McIntyre. AJ Styles interjects and tells Pearce not to let Sheamus get title match with boy-girl system. AJ says since he was the most important player of the team at Survivor Series, he should be in line next. Keith Lee interrupts him and says he eliminated SmackDown team captain Jey Uso and he is the real captain.
Matt Riddle then does some comedy and calls Sheamus Fireface. Sheamus gets into argument with Riddle. Riddle also asks how dope Corbin's crown and McIntyre sword will look on him. Pearce goes to Strowman and says he would like to listen from Strowman, last but not the least. Strowman gets angry over last but not least part and pushes him down. Other stars try to calm down Strowman. We go to the break.
New Day(Kofi Kingston & Xavier Woods) vs Hurt Business(Cedric Alexander & Shelton Benjamin) – WWE RAW Tag Team Championship Match
Earlier today, Hurt Business and WWE RAW Tag Team Champions New Day were backstage. Hust Business tells New Day that they embarrassed RAW with their defeat to Street Profits on Survivor Series. Cedric Alexander takes a shot at Xavier Woods about playing video games while on the sideline. Woods tells them they will get the tag title match tonight.
Both teams enter for the match. Shelton and Woods start. Woods dodges Benjamin's attempt to take him to corner and mocks him with some dancing. Shelton takes him down when they go at it again to try and put him in a lock. He then hits a german suplex on Woods, following with a suplex. Woods gets some punches going before running into a big boot. Benjamin knocks Kofi Kingston from the apron. We go to the commercials.
Benjamin still in control as we return. Woods rolls and tags in Kofi who runs over Benjamin with clotheslines in quick succession. Kofi goes to the top but Alexender pushes him on the floor while the referee was distracted. The referee start to count. Woods goes to check on Kofi while Benjamin waits for him to get up. Benjamin knocks over Kofi and takes him to the ring. However, the referee has already counted to 10. The match ends in a double countout.
I don't think this was supposed to happen. Kofi and Woods runs down to the ramp quickly. MVP asks the referee to restart the match and dares New Day whether they want sych ending. They decline initially but the taunting gets the best of them.
Kofi and Benjamin go at it again. Kofi with kicks and punches in the corner. Benjamin sends him over the ropes onto the floor as he charges. Kofi has hurt his knees but gets back to the ring. Alexender and Benjamin works on Kofi now with quick tags. Benjamin puts him in a leg lock. Kofi comes out of it but Benjamin clotheslines him and brings back Alexender. Alexender dropkicks on Kofi's knees and puts him in a single leg crab.
Kofi sends Benjamin over and goes for the tag. But Alexender trips Woods from the apron. Kofi hits SOS on Benjamin. Alexender comes in and attacks Kofi's knee again. Kofi finally tags out. Woods comes in hot with clotheslines and roundhouse kicks. He sends Benjamin out and drops Alexender for a two-count. Alexender hits the tornado DDT and Benjamin drops him again. Kofi breaks the tag, sends Alexander out and takes him out with a boom drop over the ropes. Woods rolls Benjamin into the pin and gets the three counts.
Winners- New Day(retains the RAW Tag Team Championship)
After the match, New Day exits the ring quickly. Hurt Business are dissappointed. Benjamin taunts New Day that they got lucky as they leave.
Adam Pearce is backstage outside the Doctor's room with Kayla Braxton. He says Braun Strowman was escorted out of the building, but he had his way, Strowman will never be seen on RAW again. He is asked about the announcement he was supposed to make. Before he could say, Bobby Lashley comes to him and tells him that he was the only RAW champion that won at Survivor Series, so, Pearce should have a discussion with him before announcing anything. Pearce tells Kayla to come later.
After the break, Kayla is again with Pearce and he was about to make the announcement when Randy Orton comes up to him. Kayla is sent away again without the announcement.
Sarah Scrieber is with Lana, the sole survivor from women's Survivor Series match. Lana says it was the biggest moment of his career. Sarah asks her whether she wants to the RAW women's title shot since men's team members are already in contention. Lana says she would love that chance.
We cut to Adam Pearce again. He now announces there will three singles matches tonight. The winner of those matches will face-off in a triple threat next week and the winner will face Drew McIntyre at TLC 2020.
Matt Riddle vs Sheamus – Winner Advance to #1 Contender Match
They argue to start with and Sheamus slaps Riddle on the chest. They try to put each other in submission moves. That ends when Sheamus pushes Riddle away. Sheamus brings Riddle down and puts on the headlock. Riddle strugles a bit but ends up revering the lock. Sheamus takes him to the corner to unload. Riddle is put in another lock. He tries to rally with punches before Sheamus explodes out with a clothesline.
Riddle is put in another submission but he once again end up reversing it. Sheamus goes out for a breather. They trade shots and kicks. Sheamus hits a knee to the face to get a two-count. Sheamus with another hammerlock. Riddle picks him up on the shoulders. Sheamus sends him out with a clothesline. Riddle hits the final flash knee and an exploder suplex on the floor. He follows with a broton in the ring to get a near fall.
Sheamus punches in Riddle's ribs before hitting his signature clubbing blows on the chest. An Irish curse breakbeaker gets him another two-count. Riddle avoids a whip but gets kicked in the gut. Riddle dodges a shoulder block in the corner. Riddle with bro-kicks now. Sheamus thwarts his momentum and hits an Alabama slam as we go to the break.
Sheamus has Riddle trapped in an armbar but he fights to his feet and out of the hold. A wicked knee from the Celtic Warrior gets a two count, Matt with a Penalty Kick off the apron and a moonsault! Back inside, up top, diving crossbody is caught and Sheamus turns it into a Bossman Slam.
Irishman grabs the Cloverleaf, Riddle gets the ropes for the break and Sheamus uses every last bit of referee Rod Zapata's five count! Back and forth, Sheamus gets a heel hook in the middle of the ring, wrenching it in! Matt throwing hard strikes to try and break it, avoiding a pinfall, fighting the pain every step of the way and fighting out with repeated kicks!
Riddle with a knee strike. He goes to the top and Sheamus hits the avalanche White Noise. Riddle kicks out. Sheamus goes for the Brogue Kick up but Matt collapses out. Sheamus picks him up by the hair. Riddle with a headbutt and a roundhouse kick. Sheamus ducks a second kick, electric chair, Matt reverses, the Celtic Warrior steps through and gets the Cloverleaf locked on again! Riddle counters with a sidepress and gets the pin.
Winner – Matt Riddle
Lana is walking backstage when she runs into Asuka. Asuka has heard she wants to challenge for the title but Lana says she does not want it. Asuka says she likes challenges and she accepts. They will have a match tonight. Lana is perplexed to say the least.
Firefly Fun House
We go to the Firefly Fun House. Bray Wyatt and Alexa Bliss say tonight's episode is about something truly vile— friendship. Their thesis is that friends will always let you down. There's a new frog puppet who chimes in and Abby doesn't know him. He introduces himself as the Friendship Frog and says that true friendship lasts forever.
Bray asks Alexa to show Friendship Frog what she's going to do to Nikki Cross later tonight, and he puts the Heal glove on her forehead before whispering something to her. Red lights some up, she gets Fiend eyes and beats Friendship Frog until he vomits up green goo. Bray leads us in remembering Friendship Frog, and we get a montage of photos of his life, from when he was just a tadpole all the way to moments ago. Bray says it's a real shame that he croaked, and he and Alexa laugh and laugh about it before waving goodbye to us.
Asuka vs Lana- WWE RAW Women's Championship Match
Asuka enters before the break. WWE Women's Tag Team Champions Nia Jax and Shayna Baszler comes to the commentary. The match starts and Lana surprises Asuka with a pin attempt. Asuka gets to the floor for a breather. Jax and Baszler taunts her and Asuka throws some water on them. They attack Asuka to cause a DQ. Lana ends up saving Asuka and this is all leading to a tag team match.
Asuka & Lana vs Nia Jax & Shayna Baszler
Lana starts against Nia Jax. Nia dominate Lana as expected. Lana is sent outside. Shayna tags and goes to kick Lana in the back. Back in the ring, Lana wants to tag out but Shayna continues to control her. Nia comes in and toy around with her. Lana has had enough and goes to unload with slaps. She tries to tag out but Nia brings her back to corner.
Shayna comes in and puts her in a single leg crab, digging her knees to Lana's face. Lana kicks her out and tags in Asuka. Asuka with a penalty kick to Shayna and takes out Nia with a hip attack. Kick and double knees to Shayna. German suplex and running knee gets Asuka a two-count. Baszler catches her kick and hits the ripcord knee to get a two-count.
Asuka wants to tag out but Nia starts to beat up Lana at the ringside. Nia goes to clear the table. Lana unloads with slaps. Nia pushes her at the table and charges. Lana ducks and Nia gets sent over the table. Lana is herself shocked. Shayna goes and puts Lana in the kirifuda clutch over the ropes. Asuka rolls Shayna for the pin.
Winner – Asuka & Lana
MVP catches up with Riddle backstage. Riddle asks where WWE United States Champion Bobby Lashley is but he's getting ready to face Keith Lee. Riddle goes on and asks about MVP investing in various causes. Riddle has some ideas, like pizza-flavored yogurt, or Bro-gurt. MVP isn't buying any of this. He tells Riddle they are not bros, and he appreciates Riddle's entrepreneurial spirit, telling him to gather his best ideas and get back to him in a few weeks. If The Hurt Business doesn't like Riddle's ideas, then they'll do some business. MVP walks off and we go back to commercial.
Bobby Lashley vs Keith Lee – Winner Advances to #1 Contender Match
Lee shoves Lashley to start but Lashley takes it to the corner. More back and forth to start. Lee with big strikes in the corner as the referee warns him. Lashley goes for the tackle but Lee is unmoved. Lee with back elbow and punches in the corner. He charges but Lashley sidesteps. Lashley hits the flatliner for a two-count. He goes for the Hurt Lock but Lee was too powerful for him. Lee knocks him down and sends him to the outside.
Lee was going for the suicide dive but MVP distracts him. Lashley runs over Lee with a clothesline, sends him into the barricade, breaks the referee count, picks Lee on the shoulder to send him into the ringpost. We go to the break. Lashley had Lee in an hammerlock as we return. Lee tries to power out it. Lashley hits some knees into his ribs and holds onto the lock. Lashley slams him into the mat before putting on a chinlock.
Lee gets to his feet and hits an elbow. They run the ropes and Lashley manages to drop Lee with a forearm. He hits the suplex and waits for the Hurt lock. Lee avoids the lock and jumps over to avoid a charging Lashley. Corner splash and then he pushes Lashley to the floor. Lee with a running crossbody on the floor.
Lashley is sent back and MVP sends Lee into the ring post. Lashley waits for Lee to get up and ends up locking on the Hurt Lock. Lee tries to resist. Lee breaks it as Lashley jumps on his back with a Sleeper. Lee launches Lashley to the mat. MVP hits the ring and attacks Lee for the disqualification.
Winner – Keith Lee(by DQ)
Nikki Cross vs Alexa Bliss
Nikki Cross gets an interview before making her enterance. We go back to commercial. As we return, Alexa Bliss makes her way out. She is in a pink frock and her make-up is just like she usually has in Firefly Fun House.
Cross yells at Bliss what's wrong with her as the bell rings. Bliss is just smiling and offers her hands. Bliss continue to play games. Nikki charges at her but misses. Bliss goes to the floor after toying with Cross.
Nikki then beat up Bliss at the ringside for a while. They return to the ring and Nikki is still beating Bliss. Bliss is just smilling back at her. A number of clotheslines from Nikki but Bliss ends up back at smile on her face. Nikki with some splashes in the corner. Nikki yells at Bliss to just listen, then slams her head into the mat a few times. Bliss starts crying now.
Cross with big rights in the corner as the referee warns her and counts. Bliss starts crying and pleading with Cross as the referee checks on her. Bliss cries some more and reaches out for Cross. Nikki holds Bliss up and hugs her in the middle of the ring. Bliss turns and drops Nikki with Sister Abigail. Bliss covers and poses, keeping Nikki down for the win.
Winner- Alexa Bliss
Randy Orton vs AJ Styles – Winner Advances to #1 Contender Match
AJ with early pin attempts. Orton comes back with some shots before taking AJ down with an uppercut. AJ with an elbow and shoulder thrusts in the corner. A dropkick gets him a two-count. Orton punches in his throat and sends him out. Orton goes to whip AJ but AJ's bodygaurd catches him in the middle. He puts AJ on the apron and AJ hits a running knee to Orton. Orton is sent into the table as we go to the break.
Back from the break, AJ avoids a pin and hits a chop block. AJ is working on Orton's shin now. Orton manages to break the shin lock with a few blows to the chest. AJ was looking for the Russian leg sweep but Orton's punches saves him. Orton rolls through to avoid the calf crusher now. Orton with a knee to the gut and gets a two-count. Another chop block from AJ. Orton counters with a neckbreaker.
AJ leaps to the apron but Orton takes his leg out for boos. Orton backs against the barrier to regroup. The red light hits and the menacing sounds of "The Fiend" Bray Wyatt hit for just a second. We suddenly see The Fiend on the other side of the barrier, just inches from Orton. Orton looks over and sees The Fiend's face, and he's spooked.
Orton quickly comes back in and tries to focus but runs into boots in the corner. Orton blocks the Phenomenal Forearm and then hits the second rope draping DDT. Orton hits the mat and pounds it to set up for the RKO. He waits for AJ to get up but the lights start going down in the ThunderDome. The red lights come up as we hear the menacing sounds of The Fiend again. Orton is on his feet, looking worried. The Fiend appear right behind him. The Fiend yells or growls at Orton, scaring him a bit.
The lights go back down to black, and then come back up like usual. Orton is looking around but The Fiend is nowhere to be seen. AJ takes advantage of the distraction and flies in from the apron, then hits the Phenomenal Forearm on Orton. AJ covers for the pin to win and advance to next week's main event.
Winner- AJ Styles
After the match, AJ stands tall and celebrates as he's confirmed for next week's #1 Contender's Triple Threat with Riddle and Keith Lee. The winner will earn a future title shot from WWE Champion Drew McIntyre. Orton is upset but a bit confused now. We suddenly hear the laughs of Wyatt echo out over the ThunderDome and that also spooks Orton some as the post-Survivor Series edition of RAW goes off the air.
WWE RAW Results Chronology