Big E defeated Drew McIntyre to Retain his WWE Championship at Crown Jewel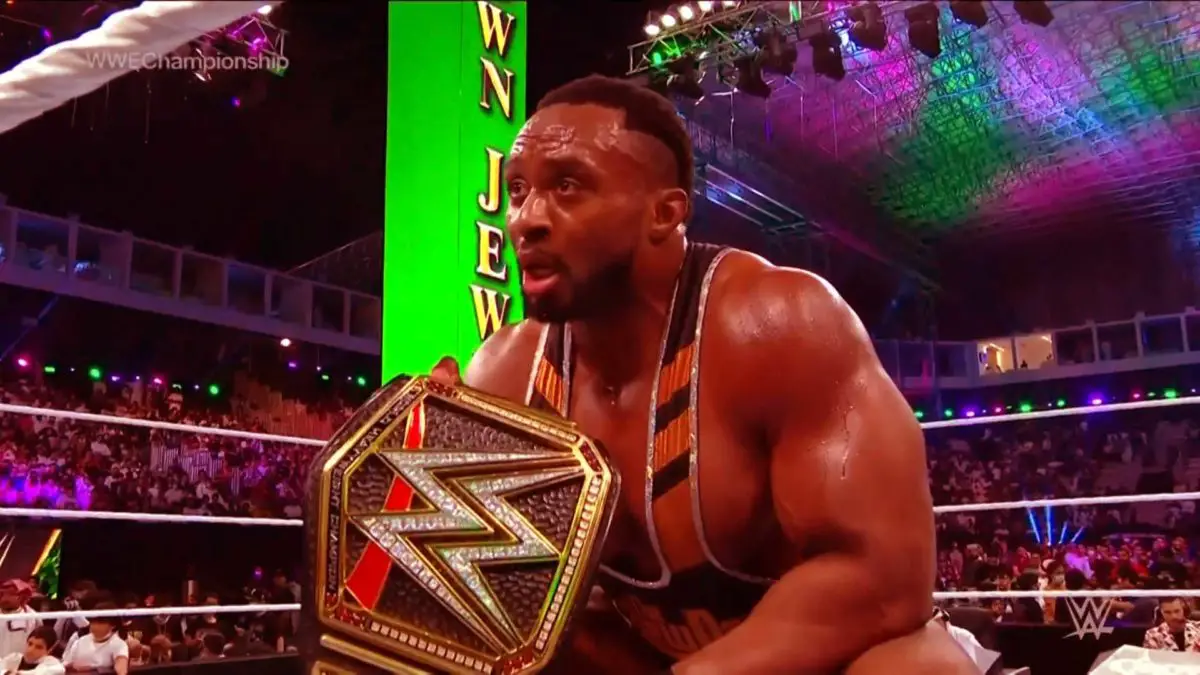 Big E defeated Drew McIntyre at WWE Crown Jewel and retained his WWE Championship. 
It was Big E's first title defense at PPV. Drew Mcintyre was a huge threat to his title reign but the current champion managed to overcome this threat in a thrilling match.
During the match, McIntyre hits his former signature move Futureshock DDT and tries to get a pinfall. However, Big E kicked out. McIntyre then went for Claymore but Big E countered it and locked the stretch muffler submission. 
In the ending moments of the match, McIntyre managed to connect Claymore but that wasn't enough to get a pinfall. As a result, he tried to hit Big Ending but Big E countered it and hit the very same move to get the pinfall. 
Big E defeated Bobby Lashley at the RAW episode of September 13 by cashing in his Money in the Bank contract. He later defeated Lashley in a Steel Cage match to solidify his status as the WWE Champion.
Just as Big E got the better of Lashley in that match, Drew McIntyre appeared and made it clear that he is coming after the WWE Championship. McIntyre was barred from getting a WWE title shot until Lashley was champion.
Big E and McIntyre are then part of tag team matches as WWE build-up the tension between them. The tension was visible during their match. But in the end, Big E managed to come out of this match with the WWE Championship.