Goldberg Took His Revenge by Defeating Bobby Lashley at Crown Jewel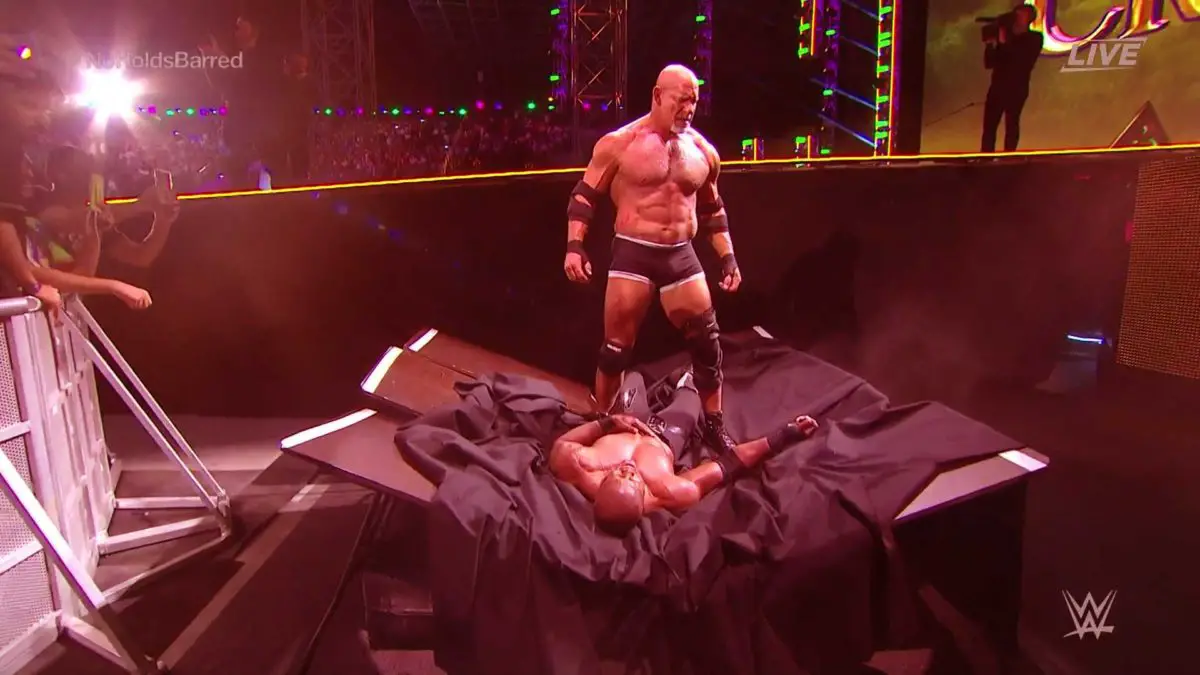 WWE Hall of Famer, Goldberg finally took his revenge by defeating Bobby Lashley at WWE Crown Jewel. 
Initially, the Almighty Bobby Lashley dominated the match and he didn't give any chance to Goldberg. He targeted Goldberg's injured knee again. However, the momentum of this match shifted in Goldberg's when he dodged Lashley's spear and the latter hit the table. 
After that Goldberg hit Lashley with the spear and then the Jackhammer. However, Goldberg didn't get the pin as he wanted to punish Lashley. 
Goldberg sent Lashley out of the ring and then speared him through the barricade. Later, Lashley tried to walk away from the match but then Cedric Alexander and Shelton joined him with the kendo sticks. 
Goldberg easily managed to kick them away and then he picked up their kendo sticks to attack Lashley. Goldberg speared Lashley off the stage on the table to get the pinfall. 
Goldberg confronted Lashley prior to SummerSlam and challenged him for the WWE Title match at SummerSlam 2021. Goldberg's son ended up getting involved in the storyline as the build-up continued. Goldberg injured his knee at Summerslam and lost the match with a referee stoppage.
As Lashley continued with the attack post-match, Goldberg's son ran out to the ring. Lashley put him in the Hurt Lock and put him to sleep. After the show, Goldberg vowed that he will return to finish Lashley. And Goldberg did return a month later to challenge Lashley for a match again. Lashley agreed to the match but put the No Holds Barred stipulation.
The match was later changed to a Falls Count Anywhere match.