Clash of Champions: Sami Zayn Wins Back Intercontinental Title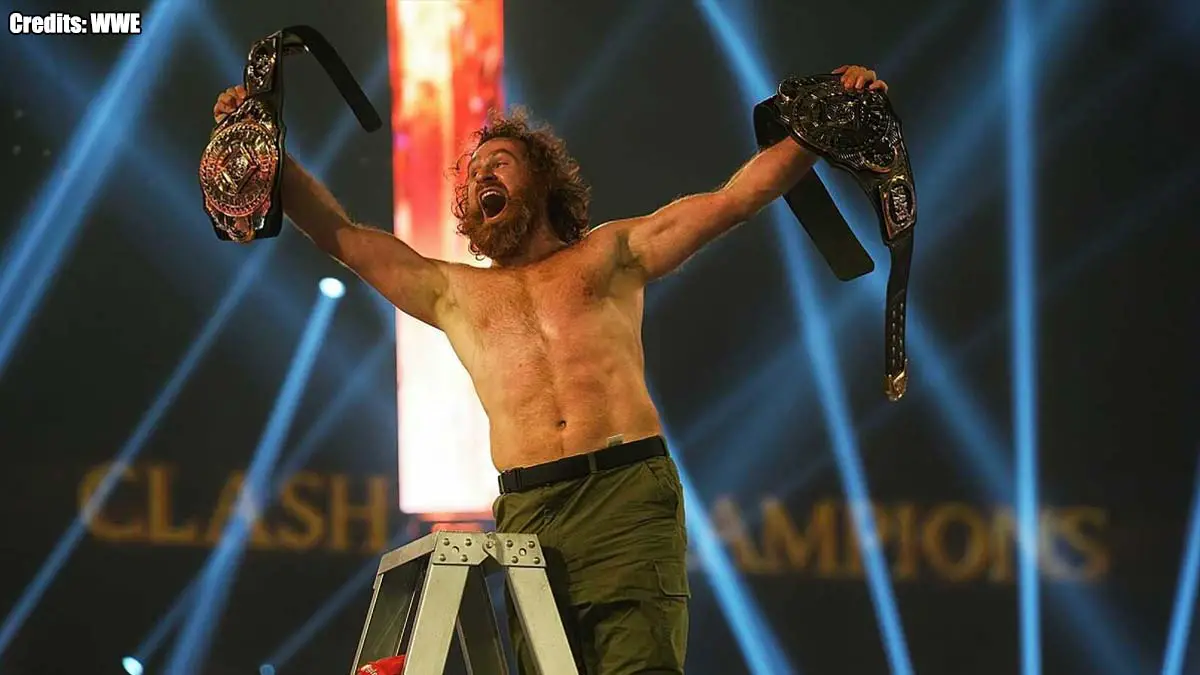 Sami Zayn has won back the WWE Intercontinental Championship at WWE Clash of Champions by defeating Jeff Hardy and AJ Styles in a Ladder match.
Zayn faced Styles and the incumbent champion Jeff Hardy in a Ladder match to determine the Undisputed Intercontinental Champion. Both Zayn's older IC title belt and Hardy's current title were hanging over the ring to end the dispute regarding the real Intercontinental Champion.
Match Description
AJ Styles took control of the match early but Hardy was quick to counter him. The Ladder match saw some brutal spots with Jeff Hardy taking the most dangerous bumps. Hardy was also at hand to drive Zayn into a ladder suspended between the announce table and ring apron.
The finish though came with some unusual tactics from Sami Zayn which could cost him the match at one point. Zayn tried to use handcuffs on both his opponent and even managed to put Hardy's ear peircing locked with a Ladder. But when he went to lock Styles, the Phenomenal One countered and locked Zayn to the other end of handcuffs.
Styles then tried to climb the Ladder by hoisting Zayn on his shoulder but Hardy came to the ring to delay the ending. With Hardy still locked, Zayn managed to lock Styles to the Ladder and then climbed the Ladder to win the Intercontinental Championship.
Sami Zayn Claimed to be the Real IC Champion
Sami Zayn was stripped off the Intercontinental Championship title after he failed to return to WWE TV tapings after WrestleMania amid the COVID-19 pandemic. AJ Styles then won the tournament organized to crown the new IC champ. Styles held the title from June to August before Hardy won it at SummerSlam 2020.
Sami then returned to SmackDown on 28 August episode and started calling himself the real Intercontinental Champion. The storyline between the three of them continued over the next few weeks before Hardy finally announced the Ladder match for Clash of Champions 2020 PPV.