Mark Briscoe Referee in AEW Tag Title Match at Double or Nothing 2023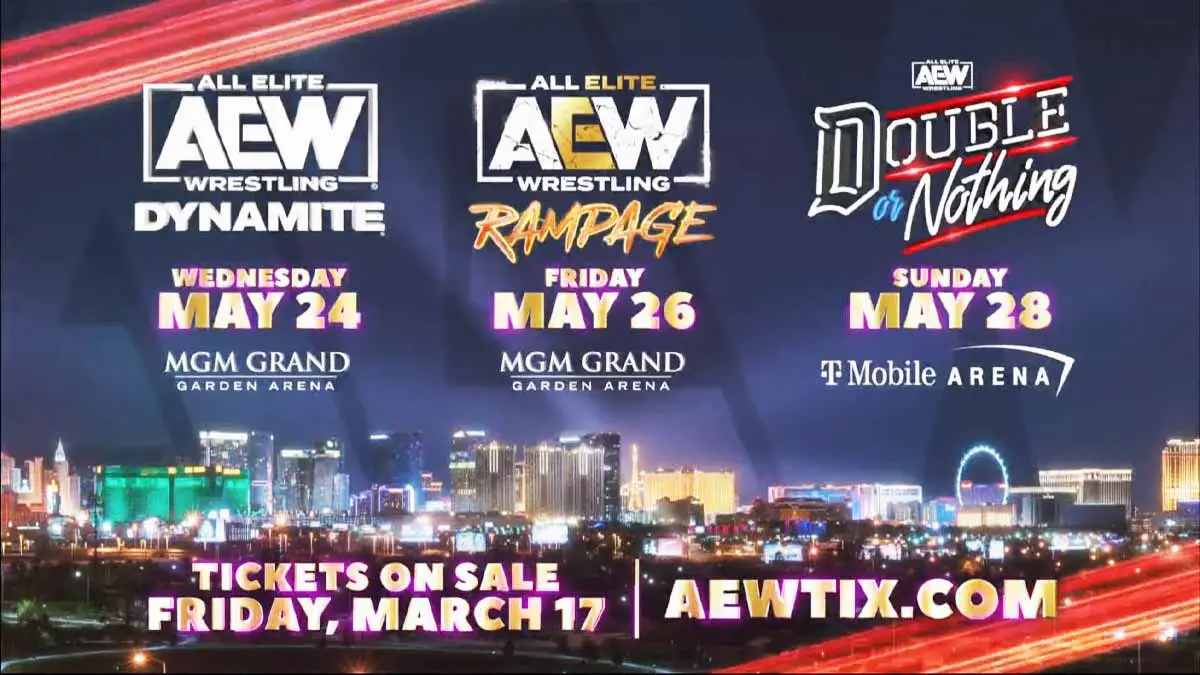 FTR(Cash Wheeler & Dax Harwood) will defend AEW World Tag Team Championship at AEW Double or Nothing 2023 PPV against Jeff Jarrett and Jay Lethal with Mark Briscoe as the special guest referee.
Jarrett and Lethal have been after the tag team titles for months and failed to win them at Revolution 2023 PPV where they were part of a fatal 4-way tag team match. They challenged FTR last week during a backstage interview. FTR came out to address their challenge this week on Dynamite(May 10) when Lethal, Jarrett, Sonjay Dutt and Satnam Singh came out to confront them once again.
Mark Briscoe then came out and announced that Tony Khan has made him the special guest referee in light of all the hostility between the two teams. The segment did not end there though. As Briscoe asked both team to toast on it, Sonjay Dutt spit the drink on Dax's face before rest of his stablemates started the brawl.
As Briscoe tried to bring things under control, he went to check on Dax Harwood. Dax, who was not able to see anything, mistook him for his rival team and hit him with a piledriver instinctly.
The storyline for this match started last month when Jay Lethal went to Mark Briscoe and asked him to join him for old times sake. Briscoe agreed not realizing that Lethal was actually talking about Briscoe joining his villainous faction with Jarrett, Dutt and Singh. The following week, Briscoe was attacked by the Varsity Athletes and Slim J when FTR came in to save Briscoe along with Lethal and his team.
FTR then teamed up with Lethal and Jarrett to avenge Briscoe in an 8-man tag team match. However, Dax and Jarrett came to blows during the match and in the aftermath. Jarrett defeated Dax on Dynamite April 26 episode. Mark Briscoe was the special enforcer when Cash faced Lethal in a singles match on April 28 Rampage episode. In that match, Cash also knocked Briscoe off the apron as Lethal pushed him before winning the match.
Last week on Dynamite, Lethal and his team went to The Briscoe Farm to win him over. However, Mark got miffed when they asked him about how the Briscoes defeated FTR not once but twice last year. However, with both FTR men attacking him inadvertently, will Mark Briscoe be an impartial judge during this match?
Keep tuned in to find out as Double or Nothing airs on May 28, 2023.