Bad Bunny Set to Appear on April 24 WWE Raw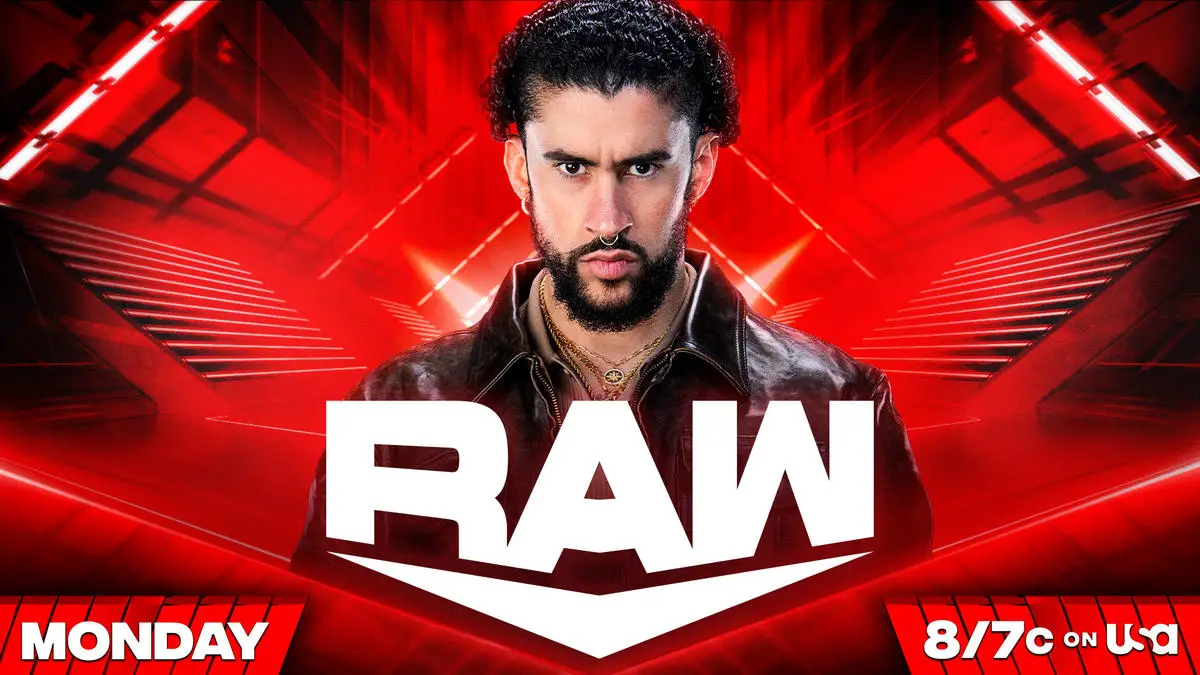 Bad Bunny will return to WWE Raw on April 24, 2023.
During the April 17 episode of Raw, it was announced that the host of WWE WrestleMania Backlash 2023 Bad Bunny would be present on Raw next Monday. 
Bad Bunny returned to WWE at WWE WrestleMania 39 and joined the Spanish commentary team during Dominik vs Rey Mysterio. Bad Bunny even stopped Dominik from using the chain on his father and helped Rey in getting the win over his son. 
Bad Bunny was confronted by The Judgment Day on Raw after WrestleMania where he punched Dominik. However, it didn't sit well with the faction, and the former partner of Bad Bunny, Damian Priest slammed him through the table. 
Now, there is a good possibility that Bad Bunny will return on April 24 and continue to be more involved in a feud between The Judgment Day and the Latino World Order. 
Bad Bunny will also host WWE WrestleMania Backlash on May 6, which is set to take place in San Juan, Puerto Rico.