Cesaro vs Seth Rollins Announced for SmackDown Throwback Edition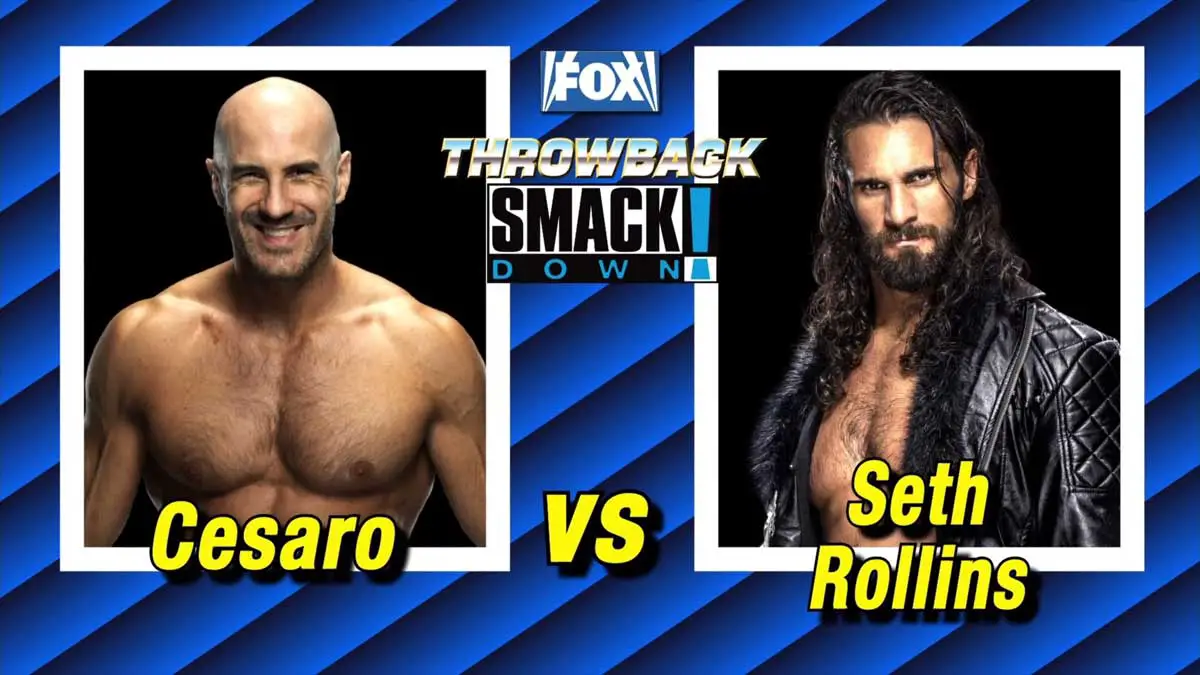 WWE will air a throwback edition of WWE SmackDown for 7 May 2021 episode. The promotion has also announced Cesaro will take on Seth Rollins on the episode.
WWE aired a vignette with some old footage merged with current SmackDown stars. The vignette said WWE is going way back in the Friday Night SmackDown Throwback edition for next week's episode.
Later in the show, Seth Rollins cut a promo where he called out Cesaro for a rematch. Cesaro earlier defeated Rollins in their match at WrestleMania 37. Cesaro accepted the challenge via another backstage promo.
Cesaro was also involved in the final segment of the evening as he came out to save Daniel Bryan from Roman Reigns' post-match attack. Roman defeated Bryan in the Universal title match which will mean that Bryan is now banned from SmackDown.
However, Cesaro could only watch Roman hitting Bryan with chair-con-to after Cesaro was attacked by Jey Uso and tied to the ropes. Cesaro has earlier challenged Roman for the Universal Championship himself.
Keep tuned in for the latest updates on WWE SmackDown Throwback edition and more WWE News.