WWE SmackDown Preview & Matches For Tonight 28 February 2020
Check out the preview and matches announced for WWE Friday Night RAW episode of tonight 28 February 2020(2/28/2020).
Date- 28 February 2020
Location- TD Garden Arena, Boston, MA, US
Time- 8 PM EST(29 February 2020 1 AM GMT/6:30 AM IST)
John Cena Returns to SmackDown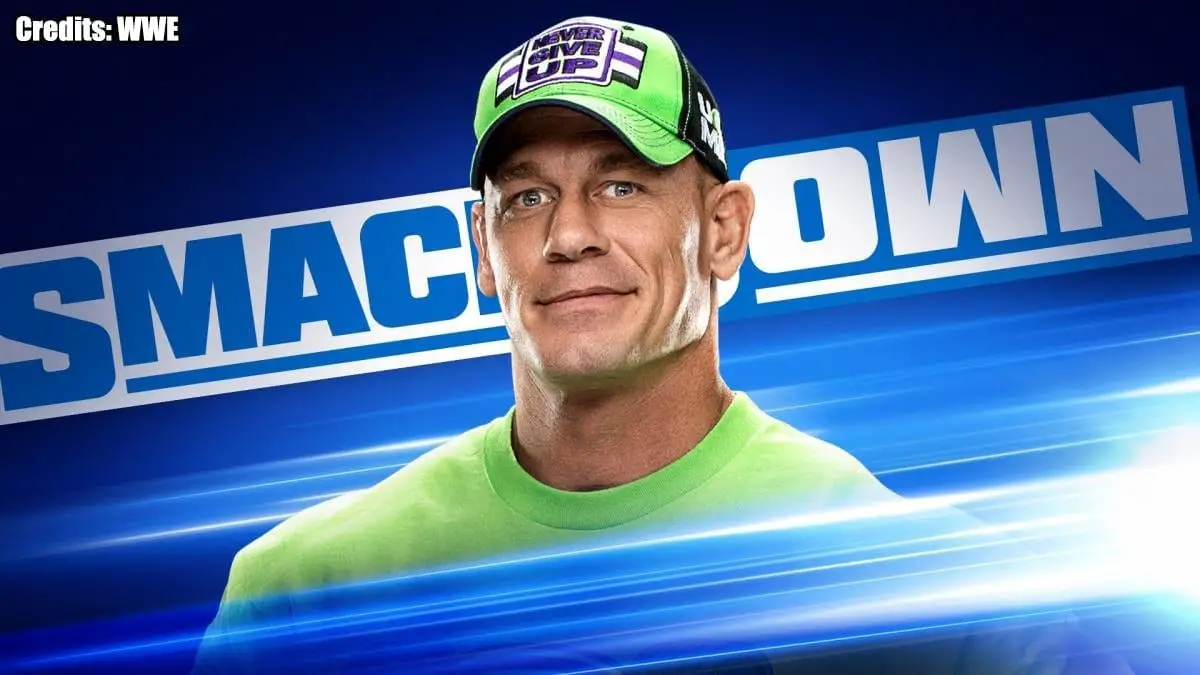 John Cena will be appearing on WWE Smackdown after 14 months with tonight's show. Obviously, the appearance is to start a storyline for his WrestleMania match, but he has also plugged to promote the science horror movie, "The Invisible Man."
Up until the conclusion of Super ShowDown, Cena's prospected match for WrestleMania was in doubt. However, with The Fiend Bray Wyatt losing the Universal Championship, it is looking like Cena and Wyatt will once again face-off. This time at the show of the shows. Do their earlier bouts indicate that they could have a good match though? Nope.
What's Next For Goldberg?
Goldberg's win over The Fiend Bray Wyatt was not only a shock to the fans, but it has pissed them off in a big way. Although nothing was good in the match, the terrible jackhammer to finish it off was way worse. But it does seem that The Fiend's Universal Championship reign is over for now as we head towards WrestleMania.
But how is going to challenge Goldberg next? We have not seen him against Roman Reigns in the battle of spears. Or will we get the battle of part-timers with WWE booking him against John Cena?
Will There Be 3 Elimination Chamber Matches This Year?
In the history of the Elimination Chamber PPVs, WWE has kept the Chamber matches to 2(even though the number of participants has changed in all those matches). It seems to be changing this year though. RAW Women's #1 contender match is already announced for Elimination Chamber, and Universal and SmackDown Women's are also in the plan it seems.
Which begs the question, how many Elimination Chamber matches are too much? Or do we even need them on the road to WrestleMania? They would certainly be more fun at any other time of the year with more build-up.
And, does SmackDown has 6 contenders to fill up the Elimination Chamber? We have Sasha Bans, Carmella, Naomi, Lacey Evans, Dana Brooke, Alexa Bliss and Nikki Cross as the single stars in the roster. But Sasha and Bliss's status remains unclear at this point due to injuries. This would mean WWE might have to bring out someone from the outside to fill up the position.
For Universal Championship #1 contender, WWE can throw in anyone just by saying that they want to face Goldberg at WrestleMania.