Goldberg Wins WWE Universal Title at Super ShowDown 2020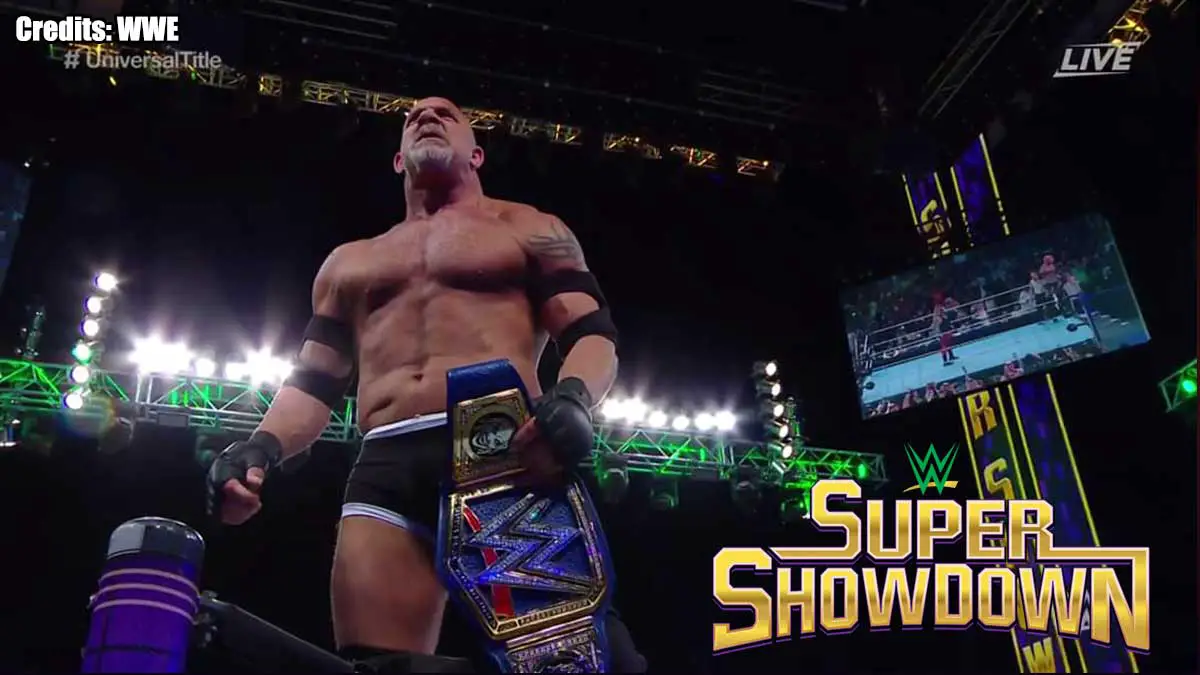 WWE Hall of Famer Goldberg defeated The Fiend Bray Wyatt to become WWE Universal Champion once again at Super ShowDown 2020 in Saudi Arabia.
The main event match at WWE Super ShowDown was a short one as expected. After the grand entrances for both Goldberg and The Fiend, they kept staring at each other for a while. As The Fiend went to take off his jacket, Goldberg caught him with a spear. However, The Fiend kicked off and put Goldberg in the Mandible Claw.
Goldberg came out of the claw and hit three back to back spears. The Fiend would kick out of the pin again and put Goldberg in the Mandible claw. As Goldberg came out of the claw with the headbutt, he went on and hit the jackhammer and got the pin.
The result does come as a shock since this was the first time since his return that Bray Wyatt was pinned, and that too cleanly. However, the rumors were persisting that Goldberg would become the WWE Universal champion at Super ShowDown and would later set-up a match against Roman Reigns at WrestleMania 36.
The win also comes as a sort of redemption for Goldberg as it was last year's Super ShowDown where he put up a horrible match against the Undertaker. Goldberg botches many moves in that match and also suffered a concussion due to a headbutt on his locker.
Earlier, the match was set up when Goldberg appeared on SmackDown on 7 February episode. The Fiend interrupted Goldberg during his interview when he was saying that he did not get any rematch when he lost the Universal title to Brock Lesnar in 2017.