WWE RAW After WrestleMania April 3, 2023 Results & Live Updates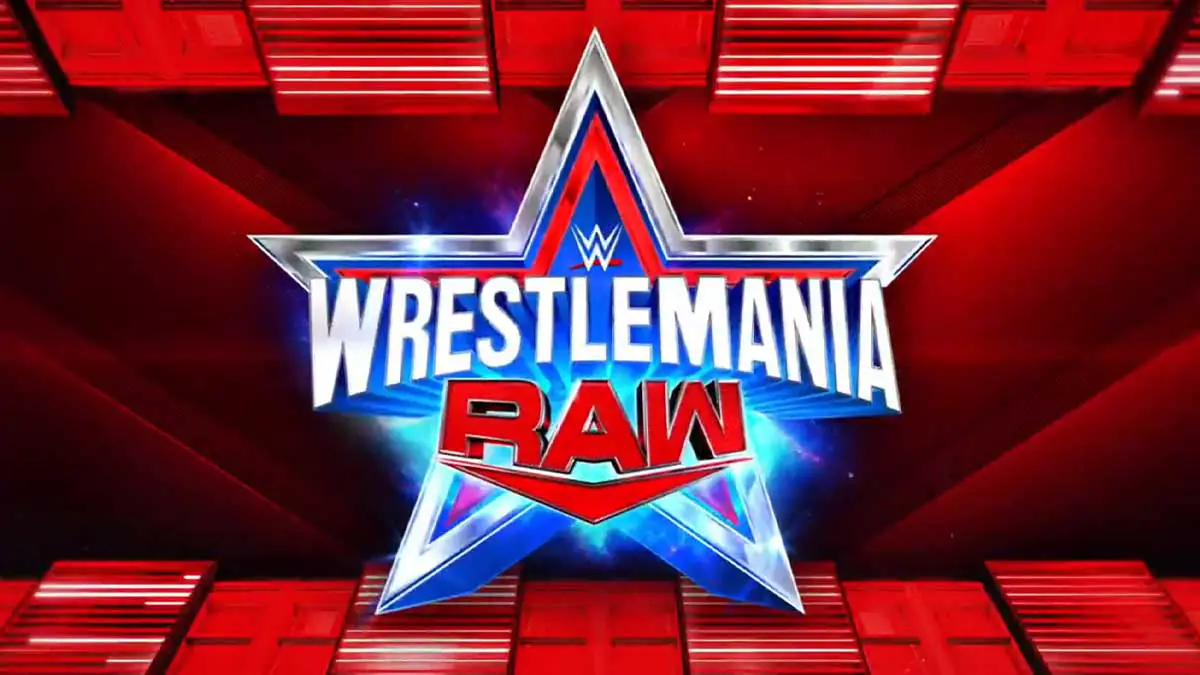 Welcome to the live results blog for WWE RAW April 3, 2023 episode, which was also the RAW After WrestleMania episode live from Crypto.com Arena in Los Angeles, CA.
The show was announced to be ad-free for the first hour and Triple H opened the show with an announcement. No matches were announced for the show in prior but it dealt with the fallout from WrestleMania 39, and new beginnings with some sort of build-up towards Backlash 2023.
Roman reigns supreme after yet another WrestleMania but was it really the end of the road for Cody Rhodes' dreams? How did he face his nightmares now that he has failed to win Universal Championship?
What awaited the likes of Bianca Belair, Undisputed Tag Team Champions Kevin Owens and Sami Zayn, Seth Rollins, Bobby Lashley, Becky Lynch, Damage CTRL, and other stars? Were there any surprise return and debuts on this episode? Check below for results live from WWE RAW April 3, 2023 episode with live updates, winners and highlights.
RESULTS
Omos defeated Elias in a singles match via pinfall.
Austin Theory defeated Rey Mysterio in a singles match via pinfall.
Kevin Owens & Sami Zayn(c) defeated The Street Profits(Montez Ford & Angelo Dawkins) in a tag team match via pinfall to retain Undisputed WWE Tag Team Championship.
Bobby Lashley defeated Mustafa Ali in a singles match via submission.
Raquel Rodriguez & Liv Morgan defeated Damage CTRL(Dakota Kai & Iyo Sky) in a tag team match via pinfall.
LIVE UPDATES
The show kicks off with a recap of WrestleMania 39.
Triple H Announcement
Triple H makes his way out to the ring. The crowd is red hot for him as he acknowledges them.
He welcomes us to Monday Night RAW. He adds that he is surely high now if now after WrestleMania weekend where 161 thousand fans joined for the ultimate spectacle at the Grandest Stage of Them All. He came out here as he just wanted to say thank you to every superstar who lay their bodies on the line for our entertainment and to their staff and crew who make everything possible.
HHH says when he walked into the stadium and saw that set, it took his breath away. He now wants to thank WWE Universe who make it possible what they love to do and to entertainment the fans. "HHH" chants break out. He brings up the big merger announcement and says he wants to assure that WWE is not going anywhere. The same WWE that we love, the superstars, the action, drama – they are not going anywhere – Then, Now, Forever, Together.
HHH moves forward and he now wants us to help him acknowledge one more person – Undisputed WWE Universal Champion Roman Reigns. Roman's music hits and he starts his entrance. HHH shakes hands with him at the stage along with Paul Heyman and Solo Sikoa. Roman asks for the Universal Championship from Heyman and raises it to get the pyro going. He gets into the ring amid the mix of boos and cheers. Heyman has a smirk on as he sees Roman laughing at the crowd reaction. Solo is as stoic as always.
Roman asks for the mic from Heyman. The crowd starts to chant, "Roman Sucks". Roman starts to speak now. He says after last night's performance, they should probably should do it like this tonight. He asks Hollywood to acknowledge him. Cody Rhodes' music hits and he comes out to grabbing his ribs. Cody poses on the ropes as more pyro goes off. He stands face-to-face with Roman and company with the crowd hot behind him. He says he knows what he wants to talk about. Today is turning out to different than he anticipated. He thought he would be the champion. Roman laughs at it with Heyman.
Cody admits that Roman was the better competitor at WrestleMania. He says there were many matches where Roman just scated by and won the matches that he should have lost, but last night, Cody had him. So, he just has one word for him – rematch. The crowd chants "yes". Paul Heyman takes the mic from the Tribal Chief. He asks Cody when would he like this hypothetical rematch. Cody replies, "tonight". Heyman and Roman confer and Roman's expression become serious.
Heyman says no rematch…. not tonight, not at Peurto Rico, not at Summerslam or Survivor Series or Royal Rumble or San Francisco. Heyman says this is calling the shot when you are on the Island of Relevancy. Cody asks Heyman if he thinks he is a mood to play Heyman's games. He goes on to say that he already fought both of Roman and Solo last night, so why not they face him together? Cody asks if Roman is not willing to do even this much. The crowd starts to chant, "Roman is scared". Heyman and Roman confer for a while.
Heyman says The Tribal Chief accepts the tag team match but has 2 conditions. First, the person should have competed at WrestleMania this year. Second, he should be forbidden from challenging Roman Reigns for the championship. Heyman asks who is Cody gonna call upon. Brock Lesnar's music hits and he comes out. Lesnar circles the ring as Roman and company are surprised. Lesnar gets into the ring and hugs Cody. Roman and company leave the ring and go back. Cody and Lesnar raise their hands and close the segment on the stage.
Omos vs Elias
Omos makes his entrance with MVP. Elias comes out as his opponent. Elias charges when the bell rings but Omos grabs him before dropping him with a big blow. Omos hits a body slam. He hits another body slam after some stomping. Omos throws Elias to the corner before picking him up and dropping him on the turnbuckle. Omos hits a running boot as Elias bounces off the turnbuckle. Omos hits a double handed chokeslam powerbomb to get the pinfall.
Winner – Omos
Omos poses over Elias to close the segment.
---
The Usos go to meet Roman Reigns. Heyman answers the door and says Roman has just left to have a talk with enforcer Solo Sikoa. Heyman says Roman has appreciated their contributions this weekend. Heyman says the jet is ready and The Usos should be on it right away while the Tribal Cheif will join them as soon as they wipe the floor with Cody and Lesnar. The Usos leave. Heyman gets back into the room and tells Roman that he took care of it.
---
We get a recap of WWE Hall of Fame 2023 ceremony. We also see how the media covered WrestleMania weekend.
---
Cathy Kelley is ringside and he has Bad Bunny with him. She asks Bad Bunny how he is feeling about Backlash. He replies that he is really happy that WWE is returning to Puerto Rico, but he is here tonight to just enjoy RAW.
Past & Future
Rey Mysterio makes his entrance and hugs Bad Bunny at ringside before getting into the ring. Rey hits the four corners before taking the mic. Rey talks about the excellent week that he has had and how he was inducted to WWE Hall of Fame. He thanks the fans for making it possible and welcomed him with open arms. He thanks Bad Bunny but gets interrupted by Austin Theory before he can complete his sentence.
Austin says he and Rey deserve little bit of respect as they both did what they claimed to do. Theory says Rey beat the mistake of his own bad parenting while he defeated John Cena. But while Rey was about the past, he is the future. The crowd chants, "you tapped out". Theory says Cena must have been talking about this when he said the fans would eat him alive. But, he does not care. Theory takes shots at Cena chants saying that he is just a part timer. Theory says Rey is just going to be added to his collection.
Austin Theory vs Rey Mysterio
Theory starts with a tackle before putting a headlock on. Rey pushes him to the ropes but Theory throws him to the floor to cut to a break.
Theory throws Rey into the turnbuckles as we return. Theory sets up Rey on the top ropes and attempts a back suplex. Rey fights back with elbows before hitting a crossbody. Theory hits a back elbow to cut off Rey's charge off the ropes. Theory puts on a stretch on shoulder and neck. Rey hits a headbutt ot break it. Rey hits a tornado DDT to counter from a body slam. Rey hits a big boot before a drop toe hold. Theory hits back with punches as Rey goes to the top.
Rey blocks a superplex, sends Theory down, hits a seated senton and a springboard crossbody to get a two-count. Rey unloads with punches from the second rope. Theory slips out. Rey gets him into the other corner for more punches. Theory slips out again and hits a kick to his knees. Theory picks up Rey to hit a spin out rack bomb. Theory picks up Rey again but he grabs the ropes. Rey hits an enzuigiri and sets up 619. Theory cuts him off with a clothesline.
Theory rolls in from the ropes but hits a hurricanrana to set up 619. Dominik is on the apron and Rey knocks him off. Rey goes for 619 but Theory catches him and hits A-Town Down to get the pinfall.
Winner – Austin Theory
Damian Priest is with Dominik on the floor and tells him to attack his father. Dominik attacks Rey and unloads with punches. He goes to Bad Bunny on the floor and starts to argue with him. Dominik goes for a punch but Bunny blocks it and punches him back. Priest comes to Bunny and tells him he should have not got involved. Priest tries to talk to Bunny but he goes on to punch Dominik again. Priest drops Bunny with a clothesline. He clears the announce table and puts Bunny through it with a chokeslam. Dominik hits more punches on Rey before Priest and Dominik leave. Rey goes on to check on Bad Bunny.
---
We get a recap of Sami Zayn and Kevin Owens winning the Undisputed Tag Team Championship by beating the Usos.
---
Adam Pearce is arguing with Damian Priest about his attack on Bad Bunny. Priest says Bad Bunny interfered first and he hit Dominik. Priest says Pearce would have a real problem at his hands if Priest did not like Bunny.
New Tag Team Champions
Kevin Owens and Sami Zayn make their entrance. The crowd gives them huge ovation along with the chants of "You Deserve It". Owens say they deserve it but the fans deserve it too. "Ole" chants start now. Sami says it has been a crazy year for him from Johnny Knoxville to main event of WrestleMania to become Tag Team Champions. Sami wants to get past it and thanks the fans one final time.
Sami then says LA likes to celebrate. Owens agrees. But he asks Sami if by celebration he means having a good fight. Owens says their must be many backstage who would have wanted to challenge them, and the best place to do so is right here right now at RAW after WrestleMania. The Street Profits' music hits and they come out to the stage. They give props to Owens and Sami for their big win at WrestleMania before discussing their own win at WrestleMania. The Profits say many people do not know their name and tonight is the right time to change it.
Kevin Owens & Sami Zayn(c) vs The Street Profits(Montez Ford & Angelo Dawkins) – Undisputed WWE Tag Team Championship
Sami and Dawkins start. Sami goes for an arm wringer into a side headlock takedown. Dawkins replies with the same before Sami hits an armdrag. Dawkins hits a shoulder tackle before more armdrags from Sami. Sami puts on an arm stretch. Owens tags in. Sami hits a drop toe hold to set a couple of sentons from Owens. KO hits another senton to get a two-count. Sami tags in and hits an elbow to Dawkins' back. Ford tags in as Dawkins hits a soulder tackle.
Ford hits a senton of his own. He gets control of Sami's arm and takes him to a corner. Ford hits a body shot before Sami reverses a whip and hits a back body drop. Owens hits a backbreaker after tagging back in. He puts on chinlock. Ford gets to his knees and Owens hits a knee to his back. Ford avoids a stunner and slips to the floor. Ford take a shot at Owens from the floor. Dawkins tags in to hit a big shot. Ford tags back in and hits a dropkick. We cut to a break.
Ford misses a twisting splash in the corner. Owens tags in Sami who hits a crossbody from the top. Sami hits a couple of punches. Ford fires back before Sami hits him with a DDT. Dawkins is also thrown to the floor and Sami hits a senton dive on them. Sami goes to the top. Ford gets up there also. Sami hits shots at his back. Sami hits sunset flip powerbomb from the top rope. Ford blocks blue thunderbomb and nails an enzuigiri. Dawkins knocks off Owens after the tag and then hits Sami with a big forearm.
Ford tags in for The Streets Profits to hit double-team blockbuster. Owens breaks the pinfall. Sami hits an exploder into the corner. KO tags in and hits a cannonball on Ford after knocking off Dawkins. KO hits a swanton bomb on Ford but Dawkins breaks the pin. Sami comes in but Dawkins throws him to the floor. Owens is also thrown to the floor and Ford hits a suicide dive. Back to the ring, Owens hits a stunner. Ford remains on his feet though as Sami comes in and pushes him to the corner. Sami hits a Helluva kick to get the pinfall.
Winner – Kevin Owens & Sami Zayn
We get a recap of Seth Rollins beating Logan Paul. We cut to an interview with Seth Rollins who is upbeat and wants to party. Rollins says the party is not back here though, but out there. Rollins asks The DJ to hit the music as he makes his entrance. The crowd joins in to sing. We cut to a break.
After the break, the crowd is still signing for Rollins. He soaks it all in before leaving.
---
Lashley is interviewed backstage now. He says it killed him to show off that Andre The Giant trophy to the crowd and not having a match at WrestleMania. Bronson Reed comes in and asks him if he can call him Uncle Bobby. Reed says he can be Lashley's nephew and he can teach him things. Lashley tells him to meet him in the ring if Reed wants to learn something. Reed says he can't get into the ring tonight, but says it can be next week.
Mustafa Ali comes in and says Lashley can't catch a break. Ali tries to motivate Lashley and asks him to be positive and do not take no for an answer. Lashley asks him if he should not take no for an answer if Ali refuses for a match tonight. Ali says no and Lashley throws Ali across, takes him past Gorilla and to the ramp. Lashley continues to throw Ali until they reach the ring.
Bobby Lashley vs Mustafa Ali
A referee runs in and the bell rings. Lashley charges at Ali but he uses his athleticism to escape from the corner. Ali keeps evading Lashley until he hits a big clothesline. Lashley puts on a hurt lock and that was it for Ali.
Winner – Bobby Lashley
Roman is with Heyman and Solo in his office. Roman asks if The Usos are gone and Heyman replies yes they are on the jet. Roman asks Heyman if he knew Brock Lesnar was going to be here. Heyman says usually this is when Brock takes 9 month break. Reigns asks him how this happened. Heyman says their last match was Brock's last against Roman ever, and this means he had nothing to lose. Roman says smashing Brock Lesnar was his greatest achievement and then he's gonna do it again, then smash Cody.
---
RAW Women's Champion Bianca Belair makes her entrance and takes the mic. She talks about retainig the title at WrestleMania and says she can't be the EST without stepping in the ring with the best, and Asuka is definitely one of the best she has ever been in the ring with. SmackDown Women's Champion Rhea Ripley interrupts her. Rhea says Bianca was lucky that Rhea chose Charlotte Flair to beat and that they will come back to this challenge later. Belair asks Rhea why she chose Flair though n and if it was since she did not want to face her. Bianca tells Rhea to mind her business for now and when the time comes, they will see which of them is really the best of the best.
Damage CTRL(Dakota Kai & Iyo Sky) vs Raquel Rodriguez & Liv Morgan
Raquel starts with a tackle and a body slam. She spins Dakota for a while before hitting a rack bomb. Liv tags in and hits a knee strikes on the ropes. Dakota cuts her off with clothesline. Iyo tags in and Liv welcomes her with a dropkick. Iyo hits back with her own dropkick. Liv uses a low bridge to send Iyo to the floor. Raquel throws Dakota to the floor and then throws liv on them. We cut to a break.
Liv is fighting back after the break. She hits quick moves to drop Iyo. Raquel is returning to the apron now. Liv tags her in. Raquel hits tackles before twisting Vader bomb. She misses a running tackle in the corner on Dakota. Dakota brings in Iyo but Raquel throws Iyo to the floor. Raquel hits Tihana bomb on Dakota before Liv comes in to hit Oblivion to get the pinfall.
Winner – Raquel Rodriguez & Liv Morgan
Surprise, Miz!
Miz is backstage and is making the walk towards the ring. We see Chad Gable arguing with Maximum Male Models over a haircut to Otis.
After the break, Miz is in the ring and is ranting over having 3 matches at WrestleMania because dogfather Snoop Dogg wanted surprises. He brings up how Pat McAfee, George Kittle, Shane McMahon and Snoop Dogg were there. He says now that WrestleMania is over and a new season has started, there will be no more surprises. Matt Riddle's music hits and he makes his return. Girrafes explode this time as Riddle throws out his sneakers.
Riddle removes his shirt and says, "surprise". He goes to his corner and Miz attacks him from behind. Riddle fights back and nails Miz with a roundhouse kick. Miz unloads with more shots before hitting Bro-Derek to close the segment.
---
Women's Tag Team Champions Becky Lynch and Lita are with Trish Stratus standing in the middle of them as they get interviewed by Byron Saxton. Becky is glad that her rivalry with Damage CTRL is over now and they can get to restore the prestige of Women's Tag Team Championship. She tags with Lita and they leave. Saxton offers to tag Trish but she says its ok.
The Beast Unleashed!
Roman Reigns makes his entrance with Solo Sikoa and Paul Heyman before we cut to a break. Cody comes out after the break. Lesnar is the last one to come out. We get announcements for the show. Just as the announcement are complete. Lesnar picks up Cody and hits an F5. Roman, Heyman and Solo leave the ring as Lesnar hits another F5.
Lesnar kicks at Cody's face now. He steps over Cody's neck and then hits him with a German suplex. Lesnar throws Cody to the floor and hits a spinebuster into the barricade. Lesnar then suplexes Cody into the timekeeper's area. Lesnar rings the bell and then hits a chair shot on Cody's back. Lesnar breaks the steel steps and runs off some referees and crew members. Lesnar slams the steel step on Cody's face. Adam Pearce is out at ringside but Lesnar intimidates him to get back.
Lesnar hits an F5 on Cody to put him through the announce table. Lesnar takes Cody to the ring now and sets up the steel step in the middle of the ring. Hurricane Helms tries to get Cody out of the ring but Lesnar picks Cody up and drops him on the steel steps with an F5. Lesnar stands on top of Cody for a while before he leaves the ring. Crew members get into the ring to check on Cody now. Cody starts to move.
Lesnar sees this and runs down crew members. Lesnar picks up a steel chair and hits chair shots on Cody's back. Lesnar leaves the ring and crew members get into it. Pearce is asking for medical team as Jamie Noble checks on Cody. Dead silence in the crowd. A stretcher is brought in. Lesnar stands on top of the stage and shows middle finger to the camera. Cody being down in the ring is the last shot of the show.