RAW Updates: Mia Yim Returns, Cross Throws 24/7 Title, Miz Beats Gargano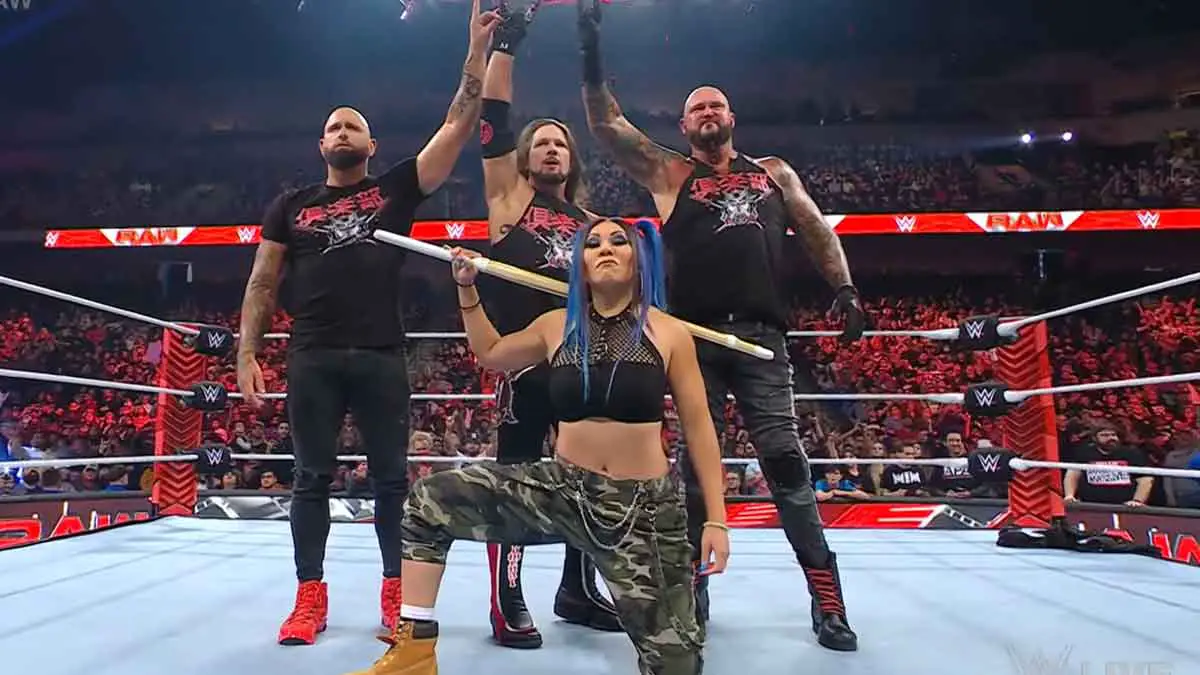 WWE RAW episode of November 7, 2022, had many newsworthy things on the show. Triple H has brought back another former released wrestler back to WWE in Mia Yim.
The fate of 24/7 Championship might be sealed now after Nikki Cross won the title has thrown it. Also, Johnny Gargano has more proof of The Miz being the real brain around Dexter Lumis' attack on himself.
Mia Yim Returns
The OC was searching for someone to neutralize Rhea Ripley as she kept costing them matches against Judgment Day. They found the answer in Mia Yim. As the men from both stables were locked in a staredown in the ring, AJ revealed that someone has reached out to them to counter Rhea.
The cameras suddenly turned and we saw Rhea down on the floor and Mia Yim standing beside her. A brawl followed where Yim threw Rhea over the barricade, and The OC were able to stand tall against Judgment Day after a long time. Will this result in The OC finally winning some matches against Judgment Day?
Mia Yim was released by WWE in 2021, after which she appeared in independent wrestling and most recently in IMPACT Wrestling. Her short stint with IMPACT ended in October, after it was reported that WWE is looking to bring her back. There was skepticism that Yim might not return to WWE due to her previous comments related to the unfair treatment of her husband Keith Lee. However, it looks like having Triple H in charge, and not Vince McMahon, has its benefits.
24/7 Championship in Dustbin
Nikki Cross once again proved monumental for Damage CTRL as she attacked Bianca Belair after she announced the WarGames match. Damage CTRL then pointed out to Nikki how similar she is to their stable as she will be part of the stable in the women's WarGames match.
Nikki then defeated Dana Brooke to win the 24/7 Championship in a short match. This was first televised match from 24/7 Championship since July 25 episode of RAW. After winning that title though, Nikki threw it in a dustbin backstage, signing that the title might be discontinued now.
Gargano Exposes Miz Further
The Miz was excited this week when he thought he had met a hollywood producer, who will make a movie on his side of story on his feud with Dexter Lumis. However, Gargano revealed that producer was actually a private investigator hired by him. Gargano also played the footage where Miz was bragging about how he was paying Lumis initially, but Lumis got out of control after he stopped the payments.
The Miz and Gargano then faced off in a singles match and Gargano had Miz under pressure. However, Miz once again found a way to cheat. As he was on the floor, he acted like being dragged under the ring. He then put the referee to check under the ring and hit Gargano with turnbuckle to get the pin.