Francis Ngannou Next Fight: vs Tyson Fury, October 28, 2023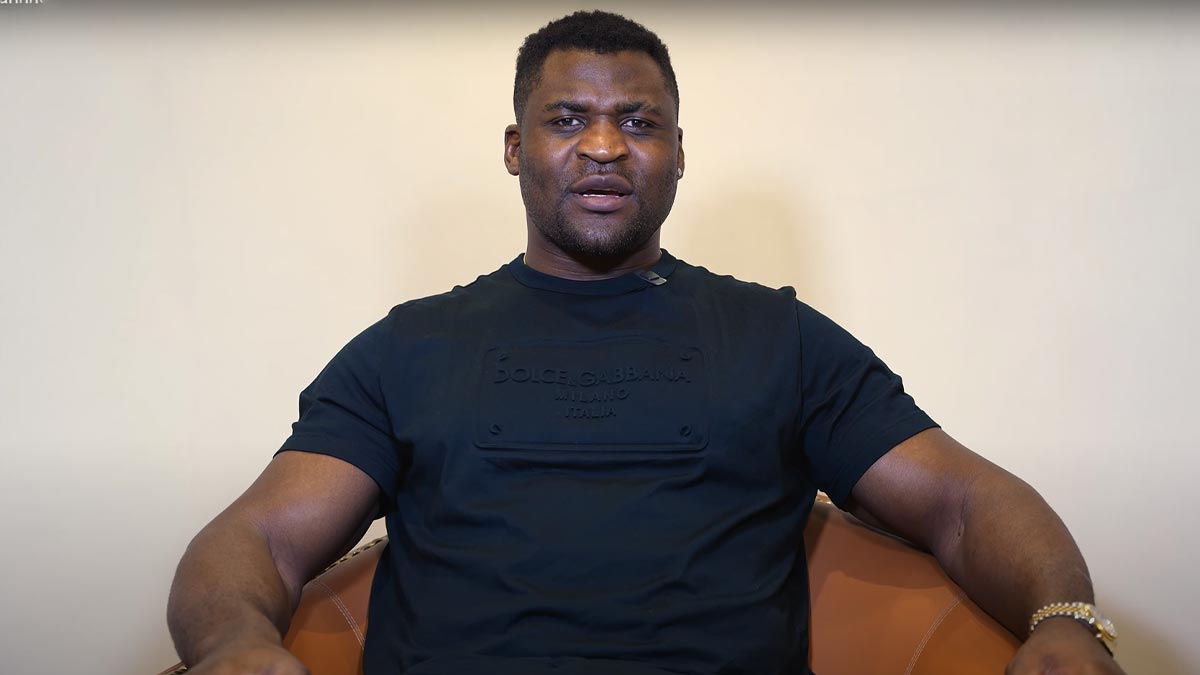 Francis Ngannou has taken a bold step to get away from UFC and later ended up signing with PFL. However, MMA is not the only field he wants to conquer. He has been looking for suitable fights in the boxing ring also.
But where will Francis Ngannou end up in his next fight? And will it be in MMA, boxing or some other martial art form? And under which promotion? Read on to know about the options in front of Ngannou.
Francis Ngannou Next Fight
Francis Ngannou is set to fight Tyson Fury next. Francis Ngannou and WBC World Heavyweight Champion Tyson Fury have been teasing a super fight since April 2022 right after Fury defeated Dillian Whyte. That talk gained prominence after Ngannou's UFC exit. They are now reported to fight on October 28 in Saudi Arabia.
Ngannou signed with PFL earlier this year for MMA fights. That contract also allows Ngannou to take boxing fights which made it easier for him to opt to fight Fury. However, the rules and rounds for this superfight are not clear at this point.
This is set to be Ngannou's boxing debut, and it could not come against any more difficult opponent. Tyson Fury is the reigning lineal world heavyweight champion in boxing. He holds the record of 33-0-1 and has beaten some of the best boxers of this generation in Deontay Wilder and Wladimir Klitschko.
Francis Ngannou Next Fight Date
Tyson Fury and Francis Ngannou will fight on Oct. 28 in Riyadh, Saudi Arabia, sources told ESPN.

WBC president Mauricio Sulaiman didn't respond to a text message asking if Fury's heavyweight title will be on the line. The rules and number of rounds are unclear at this time. pic.twitter.com/shxhaqvjt8

— Mike Coppinger (@MikeCoppinger) July 11, 2023
Francis Ngannou's next fight against Tyson Fury is set for October 28, 2023. The event is set to take place at King Fahd Stadium in Riyadh, Saudi Arabia.
Francis Ngannou Current Record
Ngannou's record in MMA currently stands at 17-3. He signed with UFC in 2015 where he became UFC Heavyweight Champion in March 2021 at UFC 260 by beating Stipe Miocic. He also successfully defend the title against Ciryl Gane at UFC 270. Ngannou's UFC record stands at 12-2. Only Stipe Miocic and Derrick Lewis have beaten Ngannou in the octagon while he has beaten the likes of Andre Arlovski, Junior Dos Santos, Alistair Overeem and Cain Velasquez.
Ngannou is yet to set his foot in a boxing ring, and it remains to be seen if he can hang with premier boxers like Tyson Fury also. But, if we have seen Ngannou in the octagon, he has certainly got hands for being a boxing star.
Also Check