Francis Ngannou A Free Agent, Removed as UFC Heavyweight Champion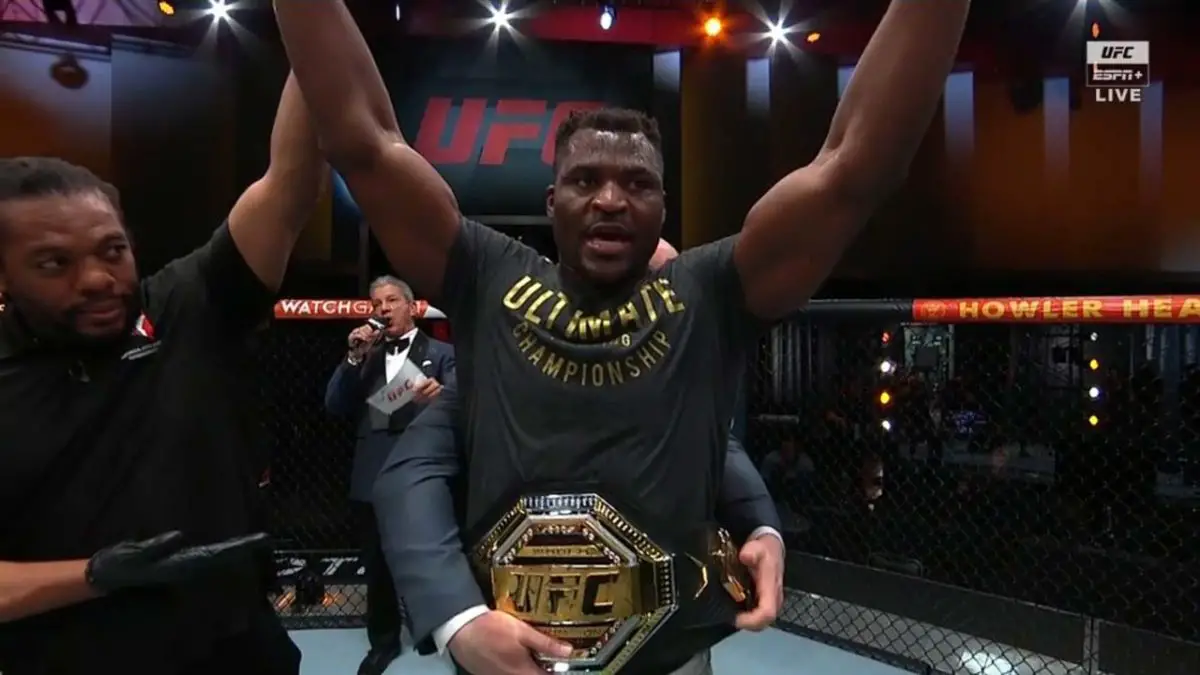 Francis Ngannou is now a free agent after failing to come to a new agreement with UFC.
UFC President Dana White informed the media about the developments during UFC Vegas 67 post-fight press conference. Ngannou is also removed as the UFC Heavyweight Champion and the title now remains vacant.
Whited also announced that a new champion is going to be crowned in the main event of UFC 285 where Jon Jones will fight Ciryl Gane. This will be Jones' return to the octagon after 3 years.
White told the media that UFC presented Francis Ngannou with a deal that would have made him the highest-paid heavyweight in the history of UFC. White added that the amount was more than Brock Lesnar made in UFC, but UFC let him when it seemed to White that Ngannou don't want to be there.
White added that UFC has been in talks with Ngannou for the last two years for a new deal but he believes Ngannou is in a place where he does not want to take any risk. " feels he's in a good position where he could fight lesser opponents and make more money. So we're going to let him do that", White said.
White also told the media that UFC is going to give up his right to match and Ngannou is free to go anywhere.
Ngannou has not responded to this development and it remains to be seen what his next career move is going to be. Ngannou has previously expressed an interest in pursuing boxing opportunities and a match against Tyson Fury.