Francis Ngannou Wants Options to Box in His New UFC Deal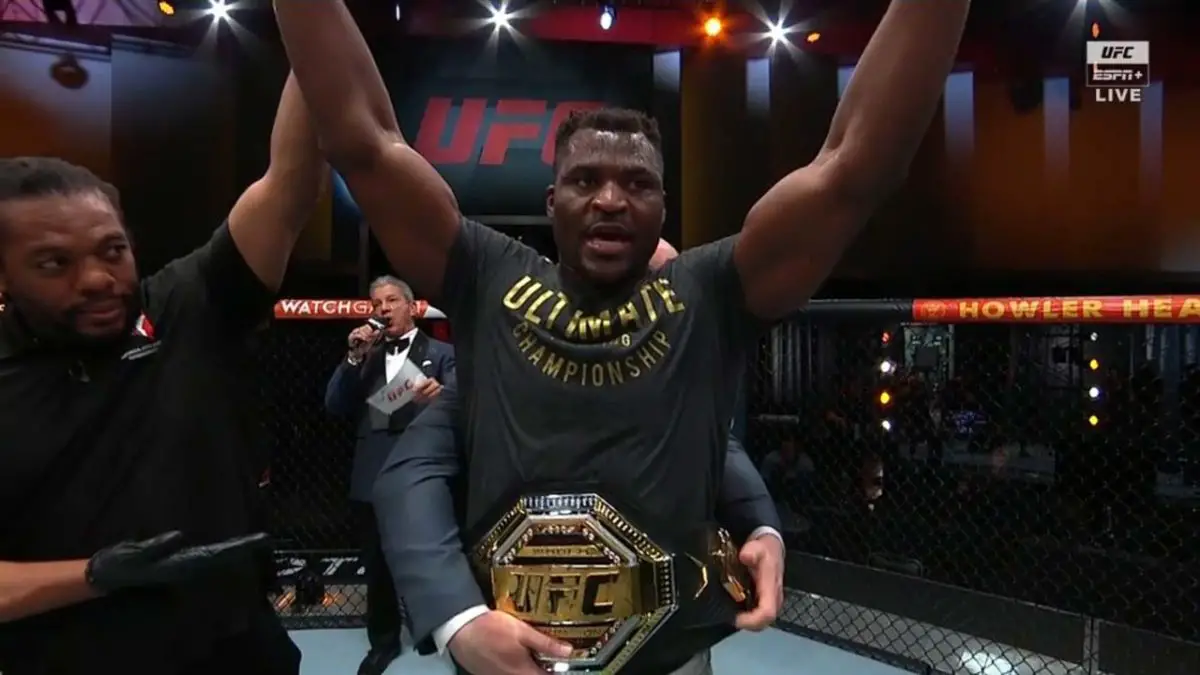 UFC Heavyweight champion, Francis Ngannou recently had a chat with ESPN where he talked about the terms of his current UFC contract, and what he wants in the new one. 
Ngannou believes that his current UFC contract will be ended when he fights Cirly Gane on January 22 at UFC 270. However, the terms and conditions of a UFC contract are not that simple and he might have to delay whatever he does next due to the champion clause. 
Francis Ngannou clarified that he wouldn't be fighting for $500,600 or $600,000 anymore. He stated that he took the fight with Gane for a personal reason despite being treated wrongly. 
The current UFC Heavyweight champion signed a five years deal with the promotion back in 2017. However, it also mentioned that if he holds the title by the time of his contract expiration, then he would have to stick with the promotion for three more fights or one more year. 
Francis Ngannou hasn't talked with UFC for the past six months. On the other hand, the UFC President already stated that it would be up to Francis Ngannou whether he wants to stay with UFC or not. 
Ngannou would love to continue in the UFC, but he wants his next deal to include boxing options. He stated that he wants to box, and he wants to involve UFC in it too, as it would only make the match even bigger. 
Below is the full video of Francis Ngannou's interview with ESPN.