Beniel Dariush: Charles Oliveira Fight Pushed to UFC 289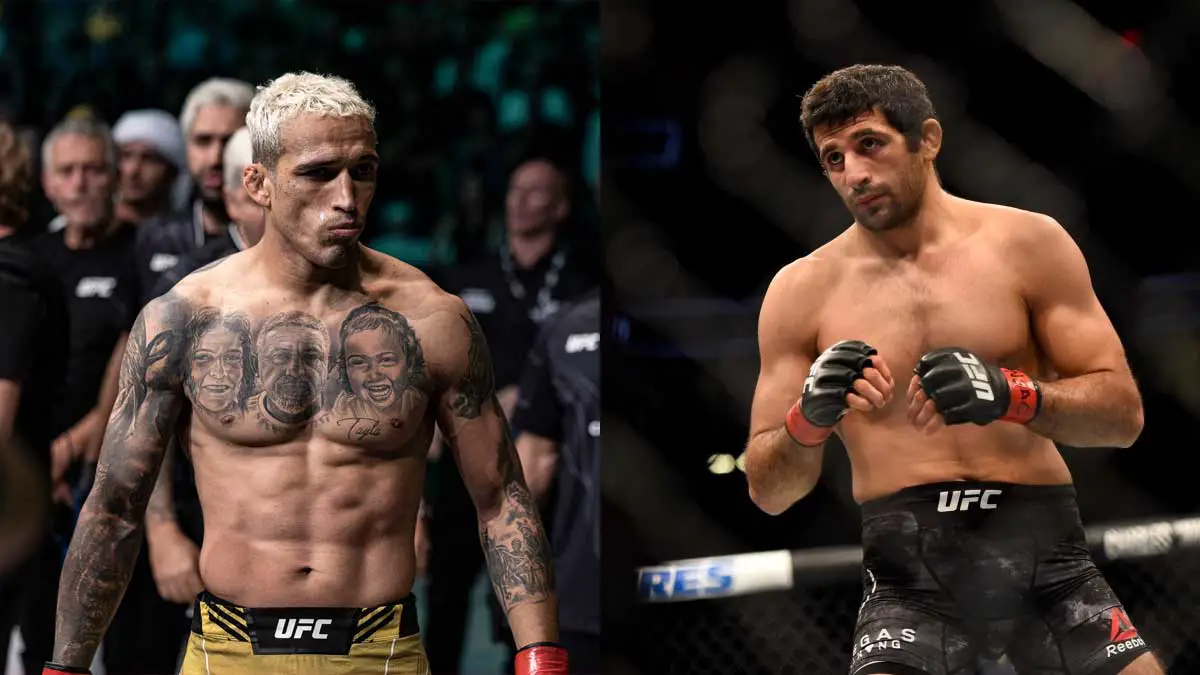 Beniel Dariush has revealed that his fight against Charles Oliveira is being pushed to UFC 289 PPV.
Dariush and Oliveira were supposed to clash in a key lightweight bout in the co-main event of UFC 288. However, the bout was scratched from the card due to an injury to Oliveira. It seems though that we might not have to wait for the fight to happen for too long.
Dariush was talking to The Schmo in an interview where he said that he was looking forward to fight Oliveira on May 6(at UFC 288) since their bout has already been canceled three or four times. He then revealed that UFC is looking to push it to UFC 289 in Canada.
Benny added that he has not received that the contract, so he can't be sure but he is told that is case. He also revealed that he was able to negotiate a pay bump along with assuring a lightweight title shot in case Oliveira pulls out of the fight once again.
Oliveira vs Dariush, #1 vs #4 ranked lightweights in UFC, was always considered a #1 contender title fight with the winner advancing to face Islam Makhachev. However, it is not the first time that Dariush is promised a title shot. He was serving as a backup for Makhachev vs Oliveira title fight at UFC 280, but Alexander Volkanovski weighed in as the back up and got a title shot against Makhachev at UFC 284.
Makhachev defeated Oliveira at UFC 280 via submission and later retained the title against Volkanovski at UFC 284. Both Oliveira and Dariush have not fought since their respective fights at UFC 280. While Oliveira's 11 fights winning run was stopped by Makhachev, Dariush is still undefeated his last 8 bouts.
UFC 289 currently has Amanda Nunes vs Julianna Pena trilogy bout for UFC Women's Bantamweight Championship as the main event.