Katie Taylor vs Amanda Serrano II Official for May 20 in Ireland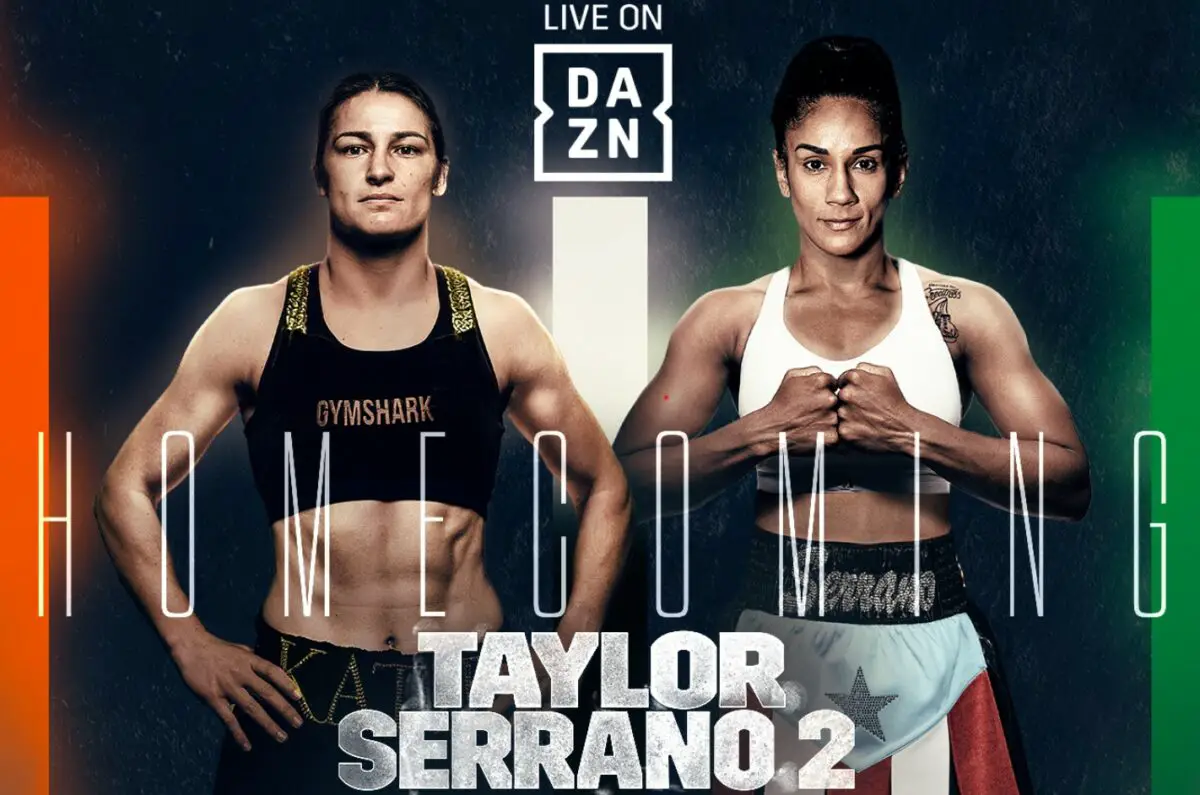 The most-awaited rematch between Amanda Serrano and Katie Taylor has been officially announced for May 20, 2023, in Dublin, Ireland. 
These two women put up a match of the year contender last year in front of a sold-out crowd at the Madison Square Garden, and now they are set to run it back again later this year. 
Amanda Serrano defeated Erika Cruz this Saturday at the Hulu Theater, and after the match, the promoter Eddie Hearn officially announced Amanda Serrano vs Katie Taylor II for May 20. 
Katie Taylor will put her undisputed lightweight titles on the line in a rematch against Serrano. Taylor is still undefeated in pro boxing and won 16 of his 22 matches via knockout. She has successfully defended her titles against Karen Carabajal after defeating Amanda. 
On the other hand, Serrano has only lost twice. Her first loss came against Frida Wallberg in 2012, and the second one came after ten years against Katie Taylor in 2022. 
The rematch will be the main event of the DAZN event on May 20. However, the promotion hasn't revealed any venue for this high-stakes rematch. 
Stay tuned to get more details on Katie Taylor vs Amanda Serrano II. Check here for the upcoming boxing events schedule.