Anthony Joshua PPV Buys- How Many PPVs Have AJ Sold?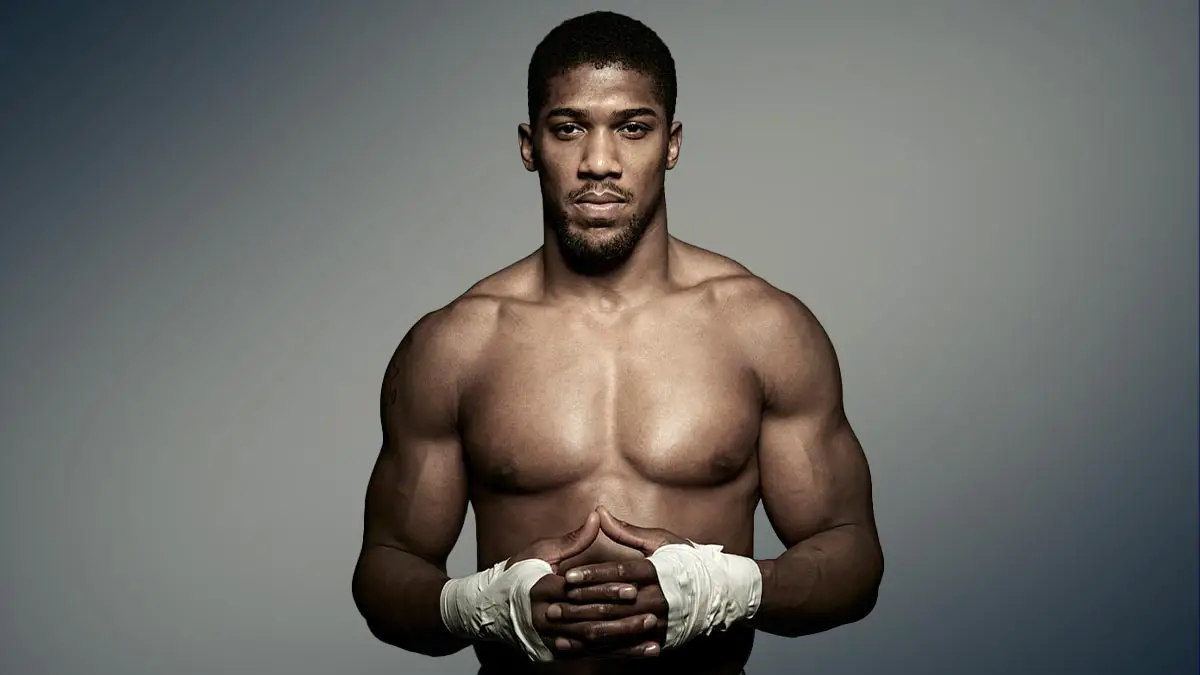 Anthony Joshua is the biggest star of this generation of British boxers when it comes to PPV buys. Ever since he was introduced on PPV in 2015 for the first time, he has become one of the safest bets on PPV.
8 out of 13 times, Anthony Joshua's PPV events have crossed 1 million mark. In total, AJ's events have sold around 15 million PPVs in total with his bout against Joseph Parker in March 2018 being the highest sold event of his career with 1,832,000 buys. In fact, Joshua's events holds 7 out of top 10 spots in UK PPV buys history. Here is the complete list.
1. vs Dillian Whyte – 699,000
Joshua's PPV debut came against Dillian Whyte with the backdrop of their rivalry from amateur days. Whyte defeated Joshua in their amateur showdown back in 2009. This match was considered a grudge showdown between two undefeated professional boxers along with being Joshua's first defense of the British Heavyweight title.
The event was a considerable success with the PPV buys just shy of seven hundred thousand. While Whyte became the first boxer to get Joshua past the second round, Joshua was able to take revenge of his loss from their amateur days by getting a TKO win in 7th round. while keeping his undefeated record in professionals intact. Joshua's reported earnings from this bout is around £3 million.
2. vs Anthony Joshua – 1,368,000
Putting Joshua into a world title fight was considered a "gamble" by his promoter Eddie Hearn at that time since Joshua was only in professional boxing for 3 years. But, this gamble came due to Joshua's success in his first PPV bout. Joshua made a short work of Martin as he dropped him in the first round itself before getting a TKO win in the second round to win IBF World Heavyweight Championship, his first world title. Joshua also established himself as the new star of British Boxing by doing PPV numbers of 1.3 million.
3. vs Dominic Breazeale – 512,000
The PPV numbers for Joshua's first World title defense came down to around five hundred thousand. The main reason was his opponent Dominic Breazeale, who was not considered a credible challenger by most of the media and fans alike. However, Breazeale did put up a fight and became just the second man after Whyte to take Joshua past the second round.
4. vs Éric Molina – 764,000
Éric Molina was Joshua's second IBF title defense after a bout against Wladimir Klistshcko was delayed due to an injury to the Ukrainian star. Joshua was able to stop Molino, who was also stopped by Deontay Wilder 18 months ago, to retain his title. Despite a lacklustre main event, the PPV was able to get more than seven hundred thousand buys. The fight was also aired in United States on Showtime, and peaked at 390,000 viewers in the late noon time slot in the country.
5. vs Wladimir Klitschko – 1,631,000
Anthony Joshua faced his biggest challenge until that point in his career when he faced Wladimir Klitschko with the vacant WBA(super) and IBO titles also on the line. Joshua stopped Klitschko later in the eleventh round in front of a sell-out 90,000 crowd at Wembley Stadium.
The figure of 1 million and 600 thousand PPV buys remains second best performance for Joshua until now. The event was also a considerable success in US with 659,000 live viewers on Showtime live, and 738,000 viewers for a delayed broadcast on HBO. The fight was also watched by around 10 million viewers in Germany, which broke the record of Tyson Fury vs Wladimir Klitschko fight.
6. vs Carlos Takam – 1,009,000
French Boxer Carlos Takam stepped up to face Joshua on a 10-day notice when Kubrat Pulev got injured before their fight in October 2017. Despite being a late replacement and suffering several cuts, Takam survived 10 rounds against Joshua. The PPV numbers were once again a hit with more than a million buyrate. However, US numbers were down to around 300,000 for a live broadcast on Showtime.
7. vs Joseph Parker – 1,832,000
Anthony Joshua returned to Principality Stadium just 5 months after the win over Takam. This time, he faced WBO Heavyweight Champion Joseph Parker in another title unification bout. The fight proved to be the first one where Joshua went the distance in 12 rounds but came out as the winner via a unanimous decision.
The PPV buy-rate for Joshua vs Parker turned out to be 1,832,000, which remains Joshua's record PPV numbers. In US, the fight averaged 346,000 viewers on live broadcast on Showtime and 430,000 viewers in the replay later in the night.
8. vs Alexander Povetkin – 1,247,000
After a deal for Undisputed Heavyweight title fight with Deontay Wilder could not be reached, IBF ordered Joshua to face mandatory challenger Alexander Povetkin. Povetkin gave Joshua some problems in the initial rounds but AJ was able to get a stoppage win in seventh round. The event became the fourth time that Joshua's PPV number crossed the 1 million mark.
9. vs Andy Ruiz Jr. – 562,000
After 6 world title defenses, Joshua signed up to make his debut in United States at Madison Square Garden. He was signed to face Jarrell Miller on June 1, 2019. However, Miller was removed after failing a doping test. After several stars were considered for a replacement, it was Andy Ruiz who was finally brought in to face Joshua in his US debut.
Ruiz pulled off an upset when he dropped Joshua twice in the third round and twice in the seventh round before getting a stoppage win to take the unified heavyweight titles off Joshua. Being a midnight event as per UK timing and a change in opponent, Joshua vs Ruiz event suffered in PPV number with just 562,000 buy rate. It remains the lowest PPV buys figure for Anthony Joshua.
10. vs Andy Ruiz Jr. II – 1,575,000
The rematch between Ruiz and AJ took place in December 2019 in Saudi Arabia. Joshua put up a much-improved performance and kept Ruiz at bay for most of the fight to get a unanimous decision win. AJ went the distance for only the second time in his career as he won the unified heavyweight titles back. As the event was back in the prime time slot in UK, Joshua was able to pull in more than 1.5 million PPV buys.
11. vs Kubrat Pulev – 848,000
A bout against Kubrat Publev was once again discussed for Anthony Joshua and was finalized for April 2020. However, COVID-19 situation pushed the bout to December 2020 where Joshua was able to get a comfortable win in the ninth round. Joshua's return to PPV after a year got 848,000 PPV buys on Sky Sports Box Office.
12. vs Oleksandr Usyk – 1,232,000
After his fight against Tyson Fury was stalled, AJ was ordered by WBO to face mandatory challenger and former Undisputed Cruiserweight World Champion Oleksandr Usyk. The fight was finalized for September 2021 at Tottenham Hotspur Stadium in London. Oleksandr Usyk handed Joshua his second professional loss and first loss via a unanimous decision. Apart from being a sell-out, the event also sold more than 1.2 million PPVs.
13. vs Oleksandr Usyk II – 1,249,000
The rematch between Usyk and AJ was postponed to August 2022 due to Usyk's involvement in the Russia-Ukraine war. In the event, which took place in Saudi Arabia, Usyk defeated Joshua once again to cement himself as the unified heavyweight champion. The rematch was able to outsell the first bout between Usyk and Joshua with a few thousand more PPV sold which almost touched 1.25 million PPV buys.
With his new deal with DAZN, it remains undetermined when Joshua will return to PPV now. You can check the details on Anthony Joshua's next fight here for the latest updates.