KSI vs Faze Temperrr PPV Buys on DAZN Revealed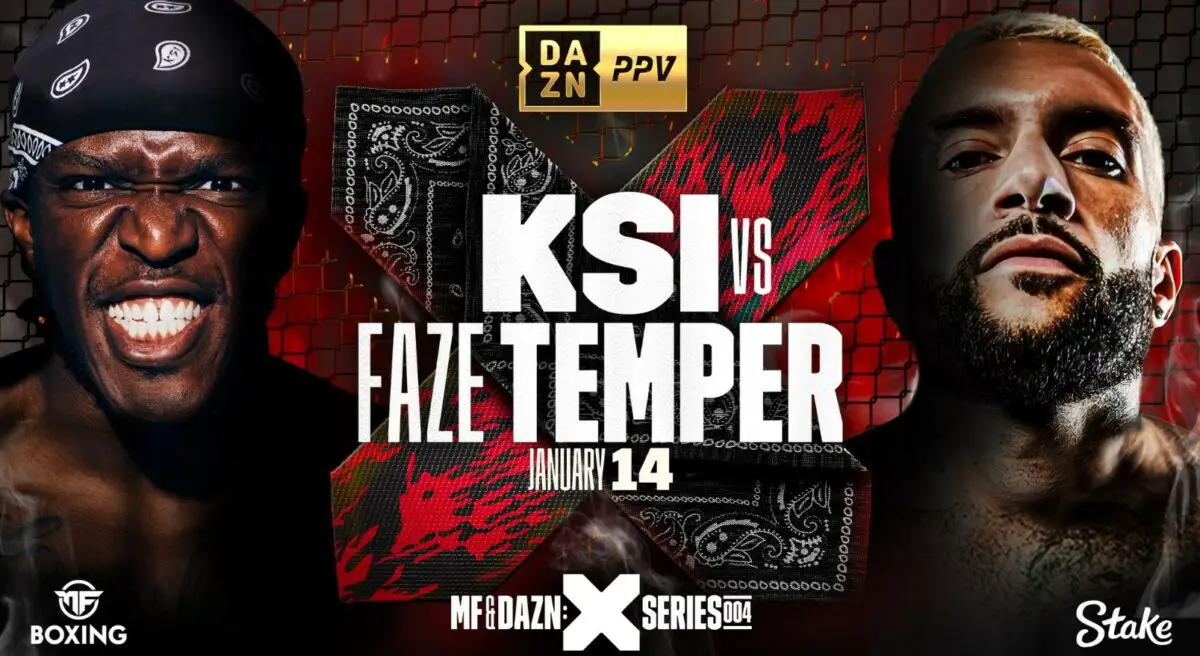 Last week, KSI knocked Faze Temperrr out cold in the very first round, and reportedly this event did 300,000 pay-per-view buys on DAZN.
KSI didn't waste any time and started dominating the fight. He eventually hit Faze Temperrr with a vicious combination that was enough to knock him out. 
The event took place at the Wembley Arena, which hosted 10,300 fans. Besides them, 300,000 people paid an amount of £11.99 along with the £7.99 DAZN subscription fee. 
KSI boxing promotion Misfits Boxing has signed a five-year boxing deal with DAZN, which also includes two PPVs a year. This deal can also include a potential grudge match between KSI and Jake Paul. 
KSI's manager Mams Taylor has revealed that the negotiations are still on for KSI vs Jake Paul. This bout might take place by the end of this year. 
KSI even stated that the fight between him and Jake Paul would be even bigger than the biggest fight the sport has to offer right, Ryan Garcia vs Gervonta Davis.