WWE Hall Of Fame 2020 Induction ceremony will be taking place on 2 April in Tempa. This will be the 21st ceremony and will feature the class of 2019 Inductees. With WWE SmackDown being shifted to Friday and TakeOver: Tampa Bay shifted to Saturday, the ceremony will take place on Thursday before the WrestleMania 36.
Date : 2 April 2020
Location : Amalie Arena, Tampa, Florida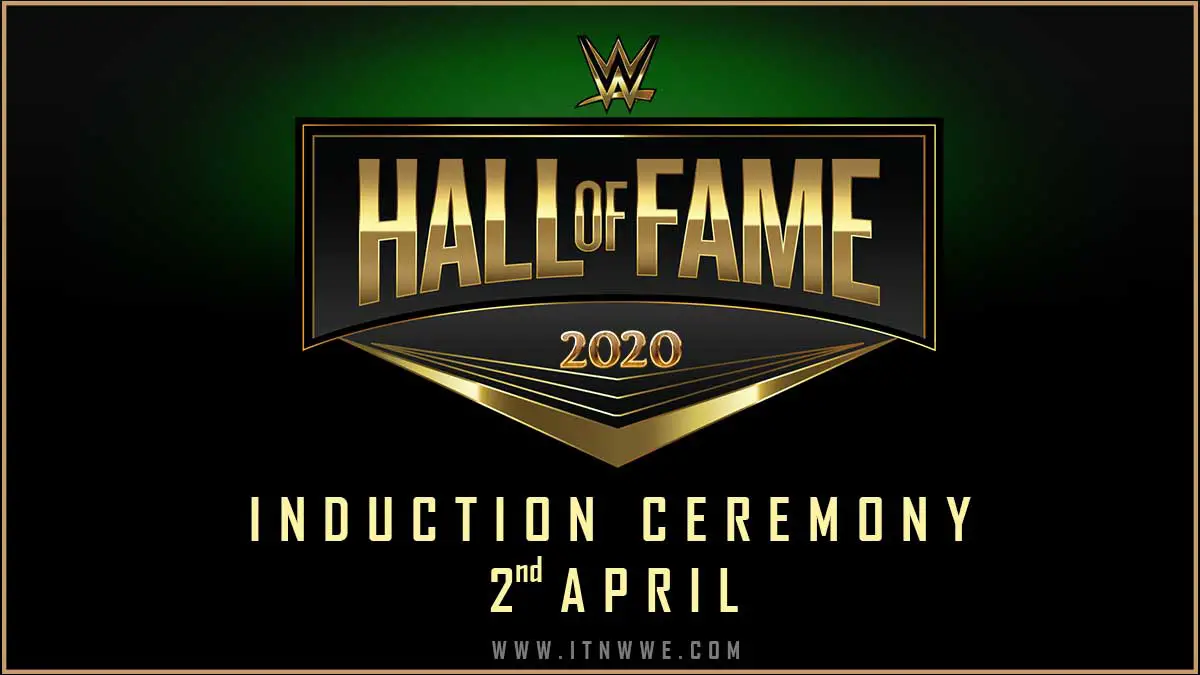 WWE Hall of Fame 2020 Inductee List
1. New World Order (NWO)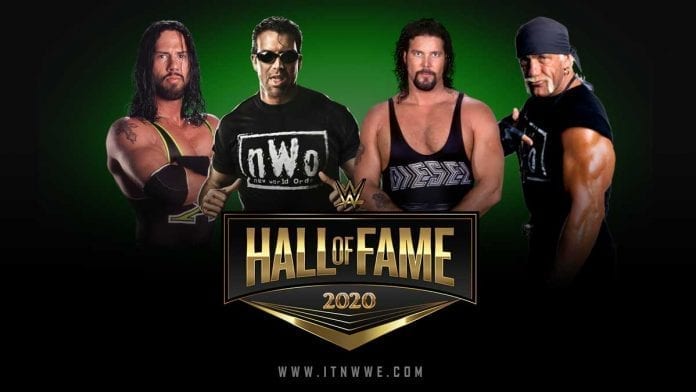 The establishment of the New World Order of Wrestling was one of the pivotal moments in the history of pro-wrestling. It was effectively the NWO storyline that turned the Monday Night Wars in favor of WCW.
The story started with Kevin Nash and Scott Hall switching to WCW from WWE in 1996. Dubbed as the Outsiders, the pair started creating troubles at WCW events. A 6-men tag team match was set up at Bash at the Beach event on 7 July 1996 between Outsiders + one surprise member and WCW's three members. At the event, Hulk Hogan shocked the world by turning on his friend Randy Savage and siding with the Outsiders as the third member of their team.
Hogan then announced the faction as the New World Order of Wrestling and ruled WCW for the next few years. Many of the WCW events were advertised as WCW/NWO events and the World title was named as the WCW/NWO World Heavyweight Championship.
NWO influenced many factions in pro-wrestling and even teams from other sports tried to add to their popularity by hogging onto them. NJPW has its own New World Order from 1996 to 2000, the same time when the faction was active in WCW. NJPW's Bullet Club "too sweet" gesture was actually started by NWO.
WWE announced NWO for the WWE Hall of Fame Class of 2020. NWO had had many famous wrestlers in the faction over their entire history. Some stayed for long times like Randy Savage, Scott Norton, Eric Bischoff himself and many others. Some were only for a couple of showings like Ric Flair, Shawn Michaels, Booker T, etc. But only four members are announced for Hall of Fame- the three founding members- Hogan, Hall and Nash, and the first legitimate member to join them- Syxx(Sean Waltman).
2. Batista
Batista started his pro-wrestling career in 1999 with WCW Power Plant. He signed with WWE next year and was assigned to its developmental promotion OVW. He became the OVW Heavyweight Champion in 2002 before making his SmackDown debut later that year. But the turning point in his career came in 2003 when he joined "Evolution" with Triple H, Ric Flair, and Randy Orton.
Fast forward to the year 2005, Batista won the Royal Rumble and was the hot babyface going into WrestleMania 21 main event. At WrestleMania, he defeated Triple H to win his first World title. He held onto the title until January 2006 when an injury forced him to relinquish the title. The 280 days reigns became the longest ever for single World Heavyweight Championship.
Over the next four years, Batista was a continuous presence in the top title scene as he won the World Heavyweight Championship 3 more times and WWE Championship 2 times, as well as several tag team titles. Then suddenly, he quit pro-wrestling in 2010 and took a different career path. Batista first tried his hands in MMA but ultimately got success as a Hollywood star, starring in Marvel movies, Bond franchises along with many other famous roles.
Batista would return to WWE in 2014 and won the Royal Rumble once again. WWE was planning to put the title on him at WrestleMania 30 once again, but the fans did not like that he was pushed directly in the title scene directly. He would main event WrestleMania for the second time in 2014, but it was Daniel Bryan who won the title at the showcase of Immortals.
This stint also proved to be a short one but he got to reunite with Evolution in that time and had a feud with the Shield. Batista quit WWE for the second time in June 2014 due to creative differences with the company. But his Hollywood career kept getting better. He returned to WWE for one final match at WrestleMania 35 in 2019 for a match against Triple H.
Just within one year of his retirement, WWE announced Batista for WWE Hall of Fame Class of 2020. His accomplishments with WWE are as below.
WWE Champion– 2 times
WWE World Heavyweight Champion– 4 times
Royal Rumble Winner– 2 times(2005, 2014)
WWE Tag Team Champion– 1 time
WWE World Tag Team Champion– 3 times