Welcome to ITN's Live Results and Updates blog for WWE TLC 2019(Tables, Ladders & Chairs) PPV show on 15 December 2019.
TLC 2019 Location: Target Center, Minneapolis, Minnesota
TLC Date: 15 December 2019
TLC 2019 Kick-off Show Time: 6 PM EST(11 PM GMT/ 16 December 2019 4:30 AM GMT)
TLC 2019 Main Show Time: 7 PM ET(16 December 2019 12 PM GMT/5:30 AM GMT)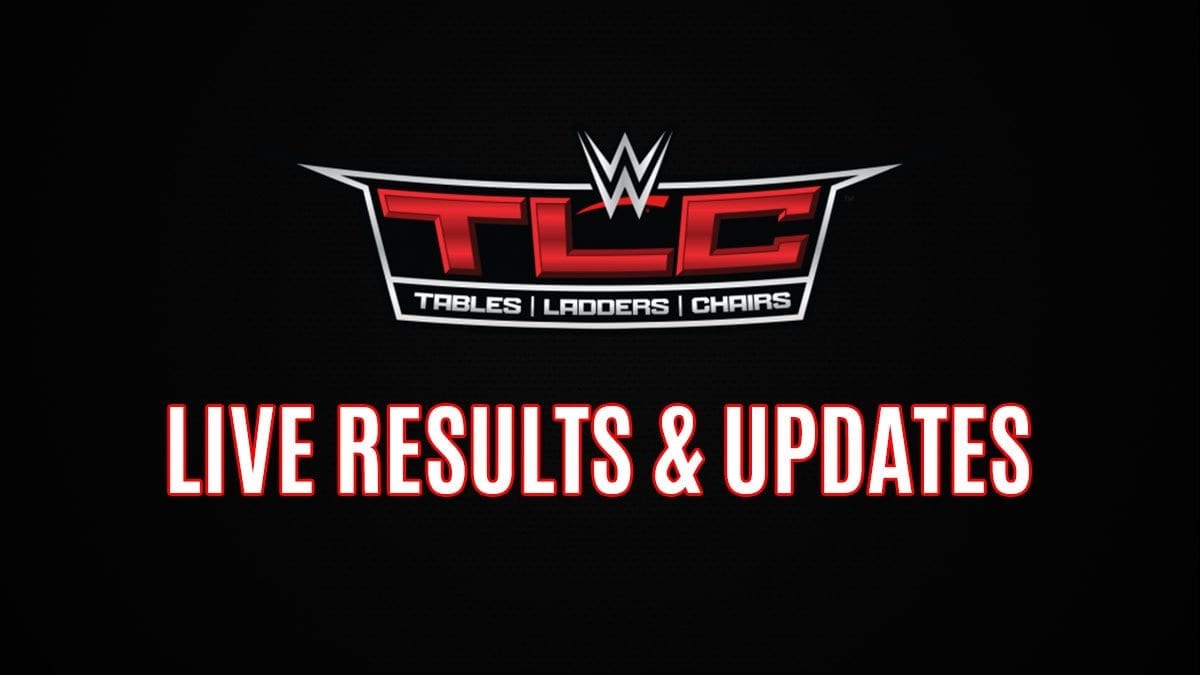 The last WWE PPV of the year is here and it is a major feeling that it has gone past many fans due to lack of proper buildup. That is, even after many of its matches that are in the making for a long time now. Rusev-Lashley & Roman-Corbin storyline started in October and as well as the WWE Women's Tag Team Championship match. But the fact that none of those matches were announced until 10 days back, there was literally no buzz around the show for a long time.
Then, there is also a case of many matches being scrapped or changed last minute. Seth Rollins vs Kevin Owens, Robert Roode & Dolph Ziggler's SD Tag Title shot and Braun Strowman's match against IC Champion Shinsuke Nakamura were scrapped due to some reason or the other. But still, with just 7 matches, TLC might turn out to be a sleeper hit if WWE gets their storytelling right.
Pre-Show for WWE TLC 2019
Jonathan Coachman welcomes us for the kick-off show with Charly Caruso, David Otunga and Booker T. They plug other things before going through the match line-up. The discussion starts with the WWE Women's Tag Team match first.
They discuss Lashley vs Rusev match and the Love triangle next. Lashley and Lana are in an interview with the panel now. Lana snaps at Coachman and starts a rant. She says that she and Lashley are the victims here. Lana calls Charly Caruso a Renee Young wannabe when she asks her if Lashley could win the match. Lana continues to talk but Coach cuts her off and ends the interview.
The Revival interrupt the panel next and claims that they will prove that they are best in the world by defeating the New Day. They get into an argument with Booker T and challenge him and Stevie Ray(Harlem Heat) for a match. They even tell Booker that they deserve their Hall of Fame rings.
Humberto Carrillo vs Andrade
Carrillo goes for the dropkick which is blocked by Andrade. Andrade hits a low running boot to the face. He corners Carrillo and send him across the ring. He hits a knee to the head for a two count. Andrade runs into an elbow before Carrillo hits a hurricanrana. He goes to the top but Andrade shoves him to send him into the floor.
Andrade hangs Carrillo in an armbar on the ropes. Andrade keeps control and puts Humberto in an armbar. Humberto breaks the jaw and brings Andrade down with another hurricanrana. He avoids a running knee and sends Andrade to the floor. Back in the ring, Andrade misses a kick and gets hung up on the rope. Carrillo hits a missile dropkick for two-count. Carrillo goes to the top and Andrade follows him. They trade a few strikes before Andrade ultimately sets him up for the big double stomp.
Andrade has suffered a cut near his eye at some point in the match. They trade strikes before Andrade hits a huge clothesline. Andrade back-drops Carrillo into the turnbuckles and hits double knees in the corner. Carrillo blocks the hammerlock DDT and Vega had to come to the apron. Andrade hits with a suplex and goes to the top. Carrillo follows him to hit an inverted hurricanrana for the top. Carrillo hits a moonsault off the top and gets the pin.
Winner- Humberto Carrillo
After the match, Carrillo celebrates and heads back. Vega enters the ring, staring at Andrade. Andrade looks angry at her and it looks as if Andrade and Vega are splitting.
A video package on The Miz vs Bray Wyatt is next. We get a promo from Aleister Black from backstage. He threatens that he will take Buddy Murphy out with just one deadly Black Mass. Back to the panel who goes over tonight's card. The final match to be discussed is Roman Reigns vs King Corbin.