WWE SmackDown Preview- 4 September 2020- New Challenger & More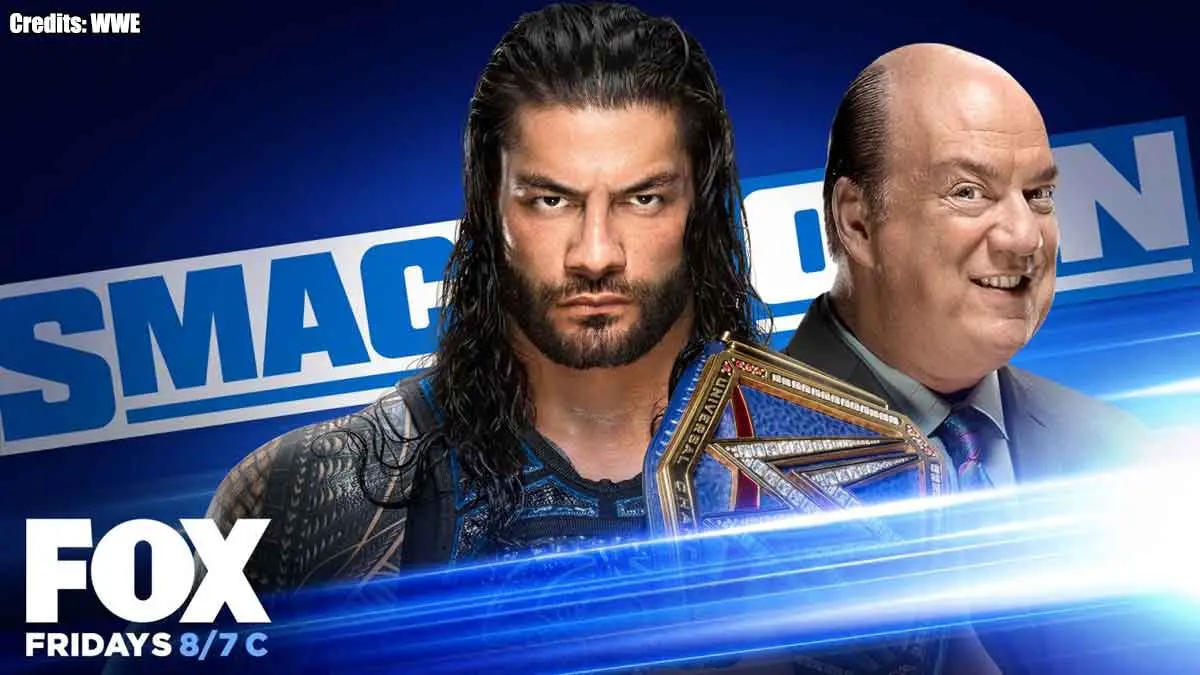 A brand new episode of SmackDown will air this week as Roman Reigns starts his new Universal Championship title reign. We will also find out who will be his first challenger at Clash of Champions. The show will also feature the fallout from Payback with WWE Women's Tag Team title rematch and other storylines.
Roman Reigns Address on SmackDown
Roman Reigns returned to take back his yard and is now the Universal Champion. He will address fans this week on SmackDown along with his new manager Paul Heyman. WWE's official preview mentions that he will talk about his title victory at WWE Payback and his partnership with Heyman.
What exactly does the new partners have in mind? Tune in to our live Results coverage to find out.
Big E vs Matt Riddle vs Sheamus vs King Corbin – #1 Contender Match
Big E defeated Sheamus at Payback while Matt Riddle triumphed over King Corbin on the same night. Now, all four of them will battle it out to earn a title shot against Roman Reigns at Clash of Champions. Which of the two rivalries will explode during the fatal 4-way match and who will advance to Clash of Champions?
Nia Jax & Shayna Baszler vs Bayley & Sasha Banks – WWE Women's Tag Team Championship Match
Nia Jax's power and Shayna Baszler's wrestling ability somehow resulted in them besting Bayley and Sasha and win the Women's Tag Team Titles at Payback 2020. Will they be able to achieve the same feat again on SmackDown this week?
The Golden Roles Models are almost on the verge of imploding as they are losing their titles one by one. The increasing animosity is clear between them and it is just the question of when and how will they turn on each other. Will it be this week?