Royal Rumble 2021: Updates on Brock Lesnar, Becky Lynch, Ronda Rousey
The latest Wrestling Observer Newsletter has provided an update on the status of Brock Lesnar, Becky Lynch and Ronda Rousey for Royal Rumble 2021. Here are the details:
Brock Lesnar
Brock Lesnar's contract with WWE expired after WrestleMania 36. Both sides decided it would not be beneficial that Lesnar returns until the crowd is back at the arena. WON updated that Lesnar has still not signed a new contract.
Adding more to it, Lesnar is not in plans for Royal Rumble 2021 at this moment. All that could change in a matter of days. But as the things stand, Lesnar will not appear at Royal Rumble.
Becky Lynch
Becky Lynch & Seth Rollins became parents on 7 December last year. We are hardly 1 and a half month past Becky's pregnancy at this point. So, it is always assumed that she will not be appearing at Royal Rumble.
This week's WON repeated the same thing that Becky is not expected for the women's Rumble match this Sunday.
Ronda Rousey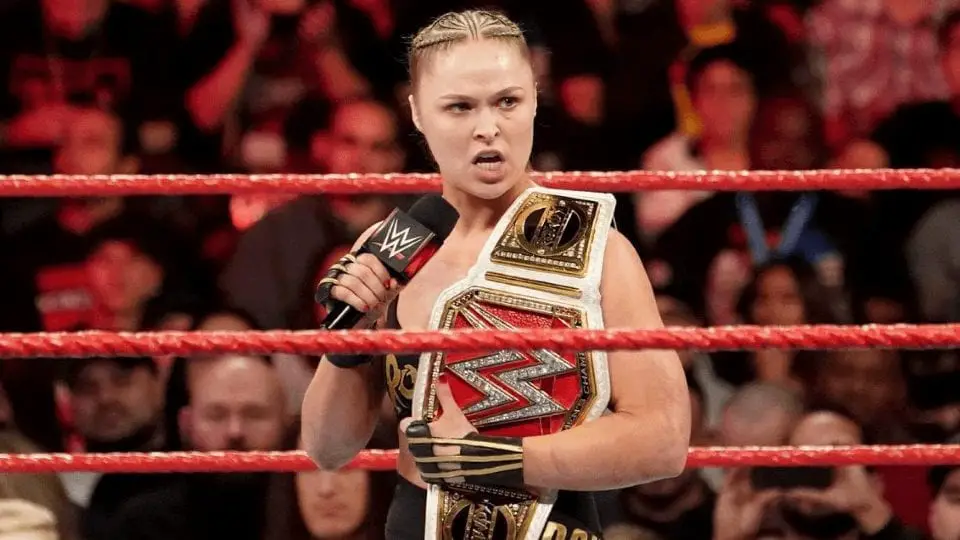 Ronda Rousey's contract with WWE runs until 10 April this year. This is the date for night 1 of WrestleMania. So, it is easy to assume that WWE might want to bring her in one more time before her contract expires.
However, WON mentions that Ronda is not WWE's plans for Royal Rumble. However, fans are expecting some surprises for Women's Royal Rumble match as WWE Backstage is only announcing #1 and #2 entries for the match.
WWE Royal Rumble 2021 airs this Sunday on 31 January 2021. We will keep you updated with all the latest news related to the event. So, keep following this space.