Roman Reigns Gives Hilarious Excuse To Tapping Out to Daniel Bryan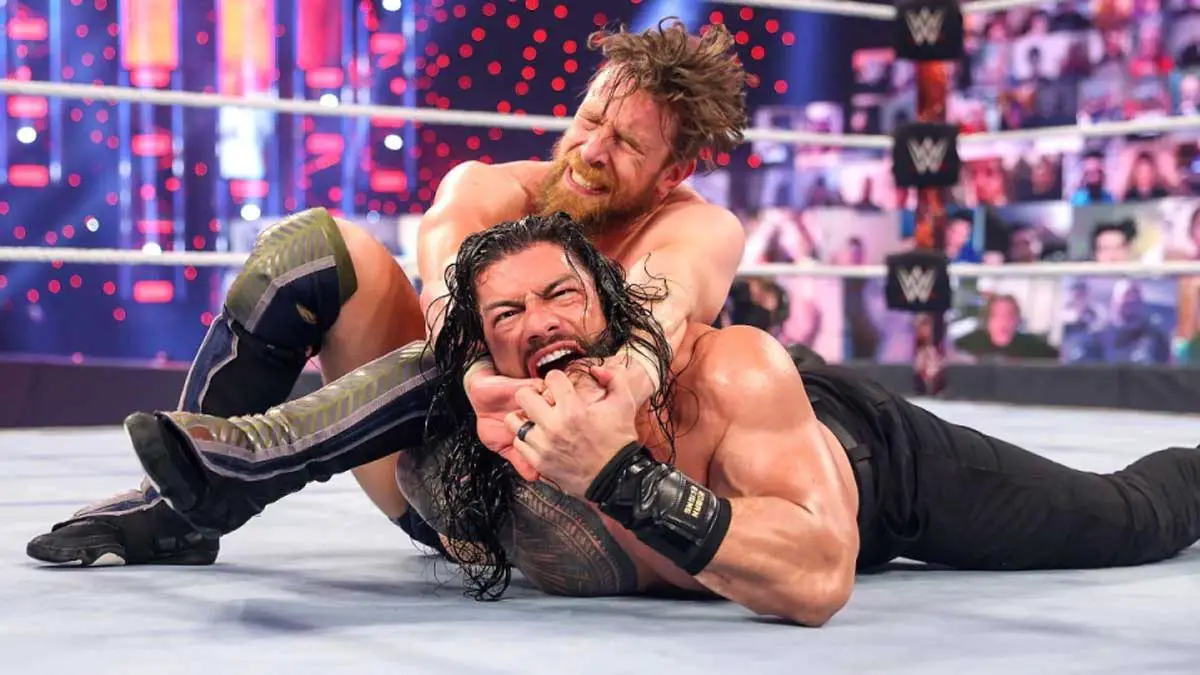 Roman Reigns joined MMA journalist Ariel Helwani to promote his WrestleMania 37 Universal Championship match against Edge and Daniel Bryan.
Roman Reigns defended the Universal Championship at WWE Fastlane 2021 PPV against Daniel Bryan in the main event. After a referee bump, some drama went on as Jey Uso attacked Bryan and Edge also got involved to counter him.
Later, Bryan's high knee took Edge out before he put Roman in the Yes Lock. As Bryan relentlessly held onto the lock, Roman appeared to be fading out and likely tapped out. But with no referee available, no one was there to rule the match in Bryan's favor. Edge hit Bryan and Roman with a steel chair to break the lock. Roman won the match with a pin after this.
As Roman and Hilwani went onto discuss the triple threat match at WrestleMania, Hilwani brought in how Roman may have tapped out to Bryan at Fastlane but we could never know since Roman won that match later.
Roman gave out a hilarious explanation to what we may have seen him as tapping out. Roman said he was actually talking to Paul Heyman in morse code. Roman also added we can hear the tap generally and his was not a tap out at Fastlane 2021. (Check the video below).
The tapping out thing was one of the major storyline point as Daniel Bryan claimed that he would be the first person to tap out Roman while Roman retorted by saying he would never tap out to someone like Bryan.
Roman Reigns will defend the WWE Universal Championship at night 2 of WrestleMania 37 on 11 April 2021 against Daniel Bryan and Edge. Keep tuning in for the latest updates on WrestleMania.