Robert Roode Underwent C5/6 Neck Fusion Surgery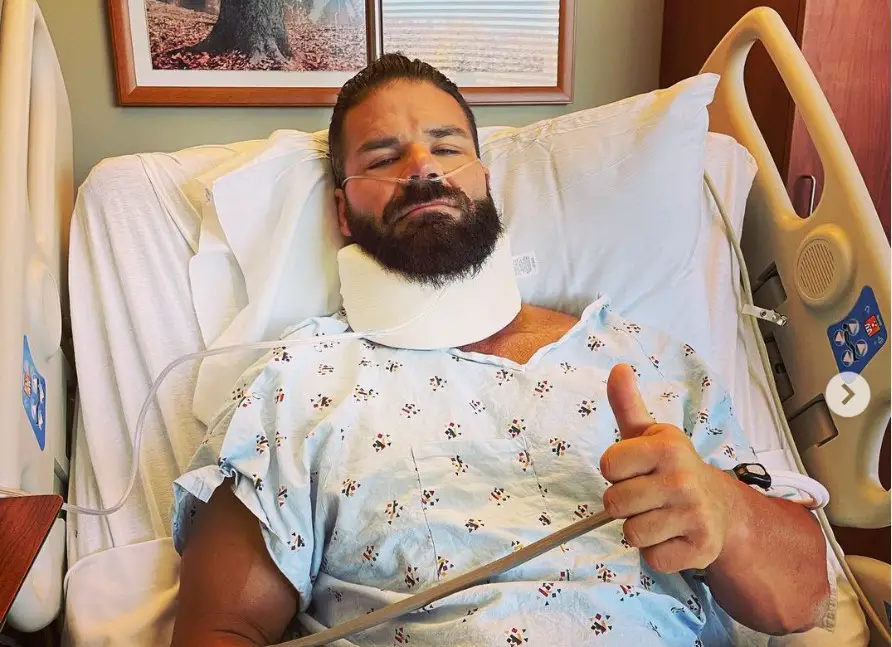 WWE superstar Robert Roode successfully underwent a C5/6 neck fusion surgery after being injured earlier this year in June. 
The former NXT Champion has confirmed through his Instagram post that he has undergone a neck fusion surgery and now he is focusing on recovery and rehabilitation. 
He also expressed his gratitude to all the staff at St. Vincent's Hospital and also stated that he is looking forward to the challenge. Several superstars including Shinsuke Nakamura and Dolph Ziggler also posted comments on this post. 
Robert Roode posted pictures in a neck brace which was taken after the surgery along with the x-ray image of his neck. 
Roode's last WWE TV appearance came at the April 1 WrestleMania Special Edition of SmackDown where he participated in Andre the Giant Battle Royal. He did work some live events in May and June where he mostly competed against Veer Mahaan. 
Currently, several superstars are injured across the promotions like AEW, WWE, NJPW, and more. You can check out the list of all the injured wrestlers along with their return timeline by clicking here.